In brief: Akilla's Escape, Queen of the Andes earn prizes at VFF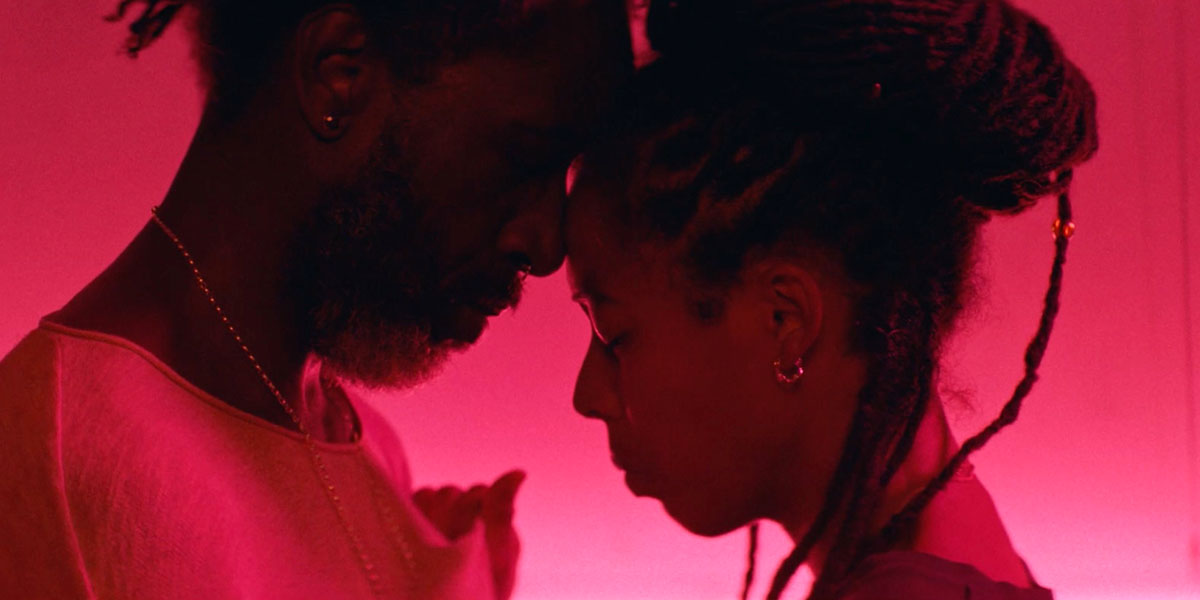 Plus, the recipients for WIFTV's From Our Dark Side and BIPOC TV & Film's Black + Indigenous Drama Writers Intensive.
A killa's Escape, Queen of the Andes among Victoria Film Festival winners
The first-ever online edition of the Victoria Film Festival (VFF) has unveiled this year's award winners – with the prize for Best Canadian Feature going to director Charles Officer's Akilla's Escape (pictured).
Meanwhile, Best Canadian First Feature, which has a $1,000 cash prize, was awarded to director Jillian Acreman's Queen of the Andes.
Additionally, director Kim O'Bomsawin's Call Me Human ("Je m'appelle humain") won the festival's Cultural Currents Award, which features a $1,000 cash prize. As well, Invasion: The Unist'ot'en's Fight for Sovereignty from directors Michael Toledano and Sam Vinal secured Audience Favourite Short, which carries with it a $500 cash prize.
The 27th edition ran from February 5 to 14 and featured 50 films and 23 shorts. Starting tomorrow (Feb. 19), VFF will be screening festival favourites online.
Meet this year's From Our Dark Side winners
Women in Film and Television Vancouver's From Our Dark Side contest has announced the five projects selected for its seventh annual competition.
Recipients include: writer/director/producer Alyson Richards and producer Lauren Grant's Mid Life (Ontario); writer/director/producer Berkley Brady and producer Michael Peterson's Dark Woods (Alberta); writer/director Kaye Adelaide and producers Patricia Gomez Zlatar and Mariel Sharp's Transvengeance (Quebec); director/producer Kate Kroll, writer Dana Hammer and producer Rhiannon Aarons' Red Wings (B.C.); and finally, writer Sarah Gignac, producer Becky Parsons and executive producer Terry Greenlaw's The Apartment (Nova Scotia).
Through the program these select few receive an honorarium, a three-month advanced incubator program and full accreditation to the Frontières International Genre Co-Production Market in Montreal, which will provide an exclusive forum for the winners to pitch their projects to industry professionals. Additionally, winners will attend the 2021 Vancouver International Women in Film Festival in March virtually, where they will receive support from consultants such as pitching coach Jan Miller and digital marketing strategist Annelise Larson.
The program shifted its focus to supporting completed feature-length screenplays with a creative team in place in October 2020.
"The From Our Dark Side contest changed its focus this year from developing genre film concepts to supporting completed screenplays and filmmaking teams including director, writer and producer and required the director and writer to be womxn," said Peggy Thompson, WIFTV board member and one of the program producers, in a statement. "The quality of the projects was incredible. Thank you to my fellow jury members, Lindsay Peters and Producers Maureen Levitt and Rupert Harvey."
BIPOC TV & Film unveils inaugural Black + Indigenous Drama Intensive Program recipients
BIPOC TV & Film has announced the eight participants set for its inaugural Black + Indigenous Drama Intensive Program.
Writers include Filsan Ali, Jeremy Torrie, Anika Jarrett, T'Áncháy Redvers, Lindsey Addawoo, Kelly Roulette, William Koné and Zaki Farow.
The program sees writers experienced a simulated writing room experience, with each writer having a full writer room session dedicated to workshopping their material. Additionally, writers are paired with a writing mentor and receive access to industry guest speakers. Further, upon completion of the program, two writers will be selected for a paid placement in a Canadian drama series writing room.
Shonna Foster serves as program coordinator, while Jaslyn Marshall is assistant coordinator for the intensive. Program sponsors include the City of Toronto and the Canada Media Fund (CMF).
APTN renews its commitment to IndigiDocs
APTN has signed on to continue to support the National Screen Institute's IndigiDocs program as a program partner.
Since 2012, APTN has been a founding partner of the part-time training and mentoring program for Indigenous documentary filmmakers with a 10-minute film idea.
"The continuation of our partnership with the National Screen Institute allows Indigenous filmmakers access to personalized training and mentorship to elevate their projects," said APTN CEO Monika Ille in a statement. "Through NSI IndigiDocs, we're supporting talented filmmakers and investing in storytellers who will create future content for APTN. These graduates represent the future of Indigenous storytelling, and their success can be seen throughout the industry."
According to a press release, the NSI IndigiDocs program has launched 54 Indigenous filmmakers into the industry, produced 28 short documentaries and created 359 jobs in independent productions with an overall budget of $582,943. Of note, post-production is currently underway on four more films which are expected to be finalized this spring.
Next week the ninth year of the initiative kicks off with Lisa Meeches as Indigenous training programs advisor, the NSI's Kaya Wheeler as program co-manager, Elle-Máijá Tailfeathers as program co-manager and director advisor, Shane Belcourt as story advisor and Tyler Hagen as producer advisor.
Of note, up to four filmmakers will advance to the mentorship and production phase of IndigiDocs, receiving up to $16,000 to produce their projects. These films have a guaranteed exclusive one-hour special broadcast on APTN.