Deals: FilmRise, Reel One sign distribution agreement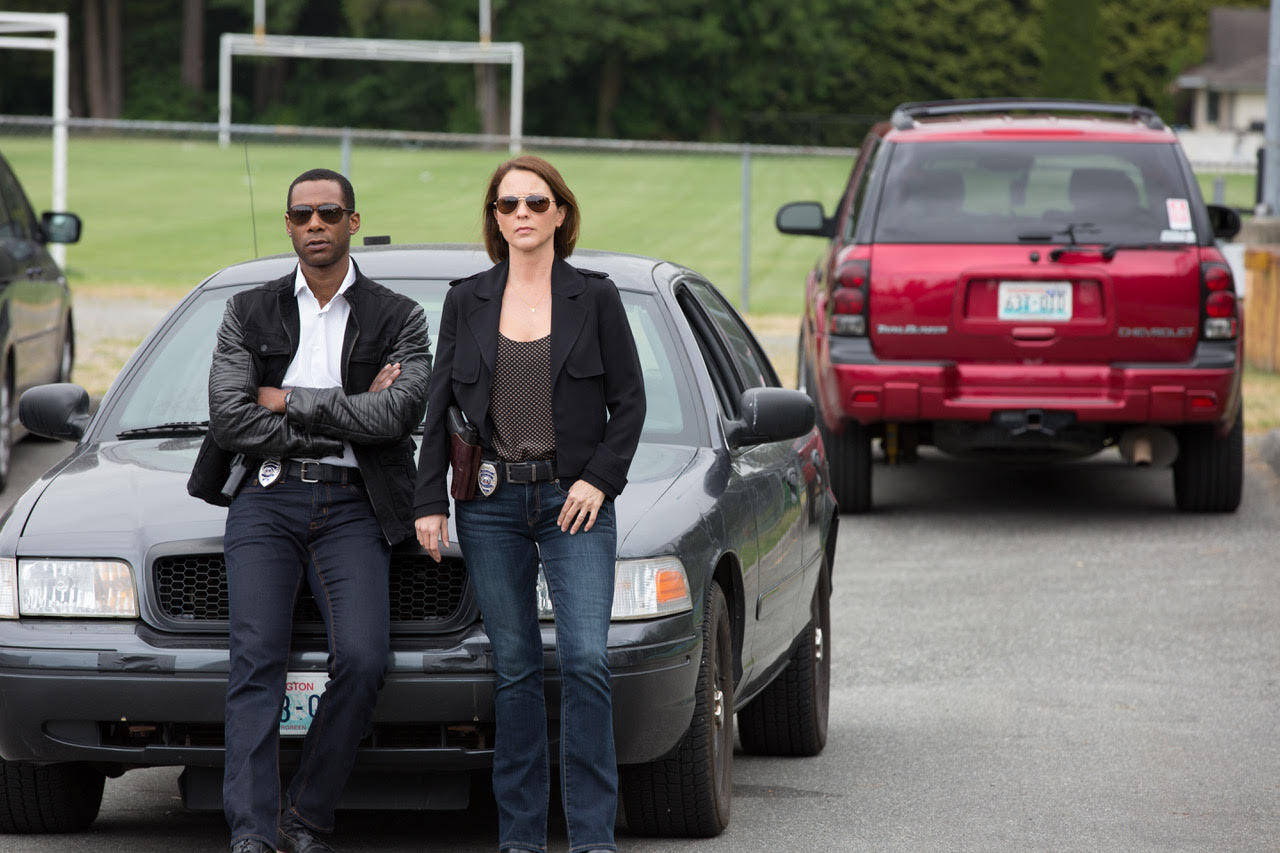 Beyond Rights also secures sales for Extreme Ice Machines and sells titles to Blue Ant Media, plus more.
FilmRise, Reel One Entertainment
New York-based FilmRise has struck a distribution agreement with Montreal-headquartered Reel One Entertainment – securing a package of 15 originally produced rom-com films and licensing an additional 100 titles made up of made-for-TV movies and TV series.
Negotiated by FilmRise SVP of acquisitions and coproductions Max Einhorn and Michael Smith of Warbun Consulting Inc. with Reel One EVP of distribution Sebastian Battro, studio and streaming network FilmRise will be the exclusive distributor in the U.S. across streaming outlets for these licensed made-for-TV films and series and will sell TV rights alongside Reel One.
These programs include over 100 titles and consist of female-fronted thrillers that debuted on Lifetime as well as holiday and genre films and series including Detective McLean (pictured). Films under this deal come from the association between Reel One and Champlain Media, according to a press release.
"We are excited to bring these films and TV series to our digital partners and the FilmRise Streaming Network. Feel-good movies have made networks successful over many years, and now more than ever, they have become comfort-viewing for audiences during these challenging times," said FilmRise CEO Danny Fisher in a statement.
"Reel One is happy to be in business with FilmRise, a company building from strength in digital distribution. We hope that this is just the beginning," added Reel One CEO Tom Berry.
Previously, in 2019, Paris-based production company Newen, a subsidiary of French media giant TF1 Group, closed its majority acquisition of Reel One.
Beyond Rights
Beyond Rights, the distribution arm of Beyond International, has closed several deals for a number of its long-running engineering series with broadcasters across the globe.
The London-based sales house has sent season two of the 12 x 60-minute Massive Engineering Mistakes (BriteSpark Films in collaboration with Beyond Rights) to Blue Ant Media in Canada (having also acquired season one), RTHK in Hong Kong, Discovery in Italy, and Canal Plus in France and French-speaking territories. BriteSpark and Beyond Rights have been commissioned by Science Channel in the U.S. to produce seasons three and four.
As well, season five of Like a Shot Entertainment's Abandoned Engineering (12 x 60 minutes) has been acquired by Canada's Blue Ant Media; Discovery in Spain, Italy, Benelux and MENA; and National Geographic Channel Europe, which has taken the series for Hungary, Poland and Romania.
Elsewhere, Extreme Ice Machines (8 x 60 minutes, Nikki Ray Media Agency) and How Did They Build That? (8 x 60 minutes, Curve Media) have also been picked up by international buyers. Extreme Ice Machines has been acquired by Seven.One Entertainment Group in Germany, Discovery in Italy and Auto TV in Russia, while How Did They Build That? has been licensed by Canal Plus.
Gusto Worldwide Media
Ottawa-based Gusto Worldwide Media has also unveiled a new deal: a new linear channel and VOD offering with Channel 7 on 7plus in Australia.
The video on demand TV service run by the Seven Network offers live streams of Channel 7, 7two, 7mate, 7flix, and Racing.com, and is accessible across various platforms such as mobile devices, smart TVs and more.
"We are eager to share the best in food programming with 7plus viewers," said Gusto Worldwide Media president and CEO Chris Knight in a statement. "Gusto features cultures and cuisines from all around the world and we look forward to further expanding our reach in Australia."
With files from Realscreen