EXCLUSIVE: Wapanatahk Media launches in partnership with GPM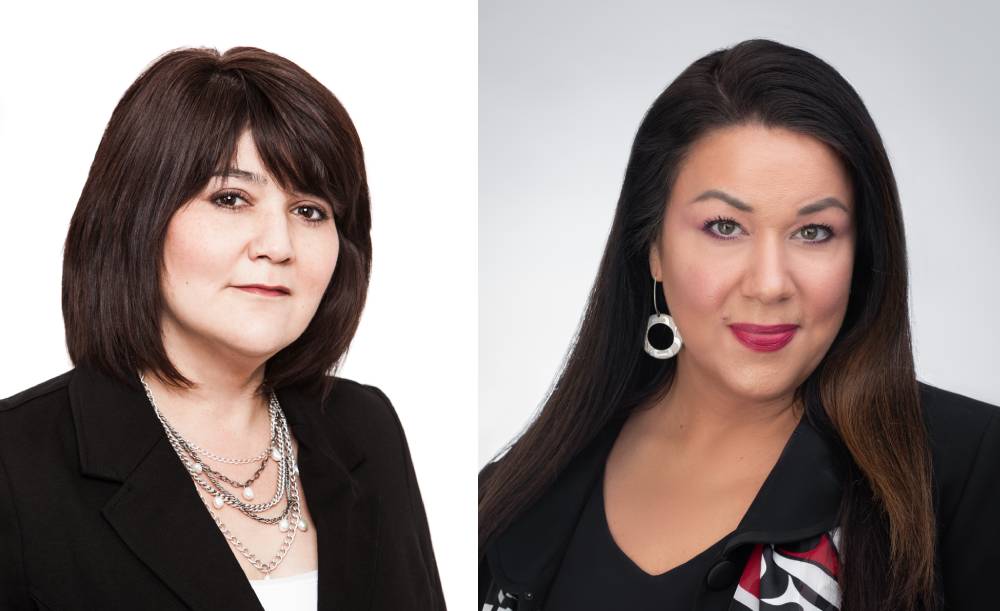 The B.C.-based prodco is founded and co-owned by Indigenous producers Tania Koenig-Gauchier and Shirley Mclean, with its first production set to roll in the spring.
A  new Indigenous-owned production company is working with powerful producing partners to bring First Nation stories to the mainstream.
Wapanatahk Media is founded and co-owned by Shirley Mclean and Tania Koenig-Gauchier and launched in partnership with Thunderbird Entertainment's factual division Great Pacific Media.
Its first production, Dr. Savannah: Wild Rose Vet (9 x 30-minutes), was commissioned by APTN in partnership with Blue Ant Media's Cottage Life channel, and goes into production in April. The factual series follows Métis veterinarian Dr. Savannah Howse-Smith as she treats local animals while learning about her Indigenous bloodline.
Koenig-Gauchier has worked in broadcasting and production for more than 20 years, most recently as manager of programming (western region) at APTN. She is Métis and her family originates from Northern Alberta. Mclean is a producer, director and story editor with Great Pacific Media and previously worked as a reporter and producer for APTN. She comes from Tlingit and Tagish descent from the Dakl'aweidi Killer Whale clan as well as a member of the Yukon-based Carcross/Tagish First Nation.
Koenig-Gauchier tells Playback Daily that now is the perfect time to launch their own shingle, combining years of production experience with a lived knowledge of their Indigenous communities, as consumers clamour for new and interesting voices. "We have the trust there and we can bring those authentic characters to a national audience," says Mclean.
The company is starting with factual content such as Dr. Savannah: Wild Rose Vet, but Koenig-Gauchier says once they have more productions under their belt they plan to expand to scripted or animation. In the meantime, their development slate is dedicated to factual and lifestyle programs that highlight Indigenous stories and personalities, including a social justice docuseries.
Wapanatahk – which Koenig-Gauchier says translates to "morning star" in Plains Cree – is founded on the goal to bring Indigenous stories to the forefront of broadcast television, as well as ensure Indigenous talent are given more access and support behind the scenes. The prodco is not only working with Indigenous crews on productions, but also offering apprenticeship opportunities for above and below-the-line positions on set. "The morning star signals a new dawn, and what's what we hope for our people," she says.
Mclean says they'll be bringing in an intern from Capilano University's Indigenous Digital Filmmaking program and working with the District of North Vancouver on running internship programs.
They've already found apprentices for production and editorial. They're also using word-of-mouth to attract local Indigenous crew members; while Mclean says that are already a number of highly skilled Indigenous crew members in the west, their aim is to both increase the number of Indigenous crew members and give those already working a chance to be mentored in higher level positions.
While Koenig-Gauchier and Mclean have put in the years of hard work to form Wapanatahk, they also recognize the Indigenous producers and filmmakers such as Lisa Meeches, Tracey Deer, Laura Milliken and Jennifer Podemski as trailblazers who've opened the doors for more Indigenous-led prodcos to launch in Canada. "In the Indigenous community you have an obligation to your people, and we respect that," says Koenig-Gauchier. "We want to carry that on."
Pictured (left to right): Shirley Mclean and Tania Koenig-Gauchier