Deals: MK2|Mile End, Media Ranch, Cineflix Rights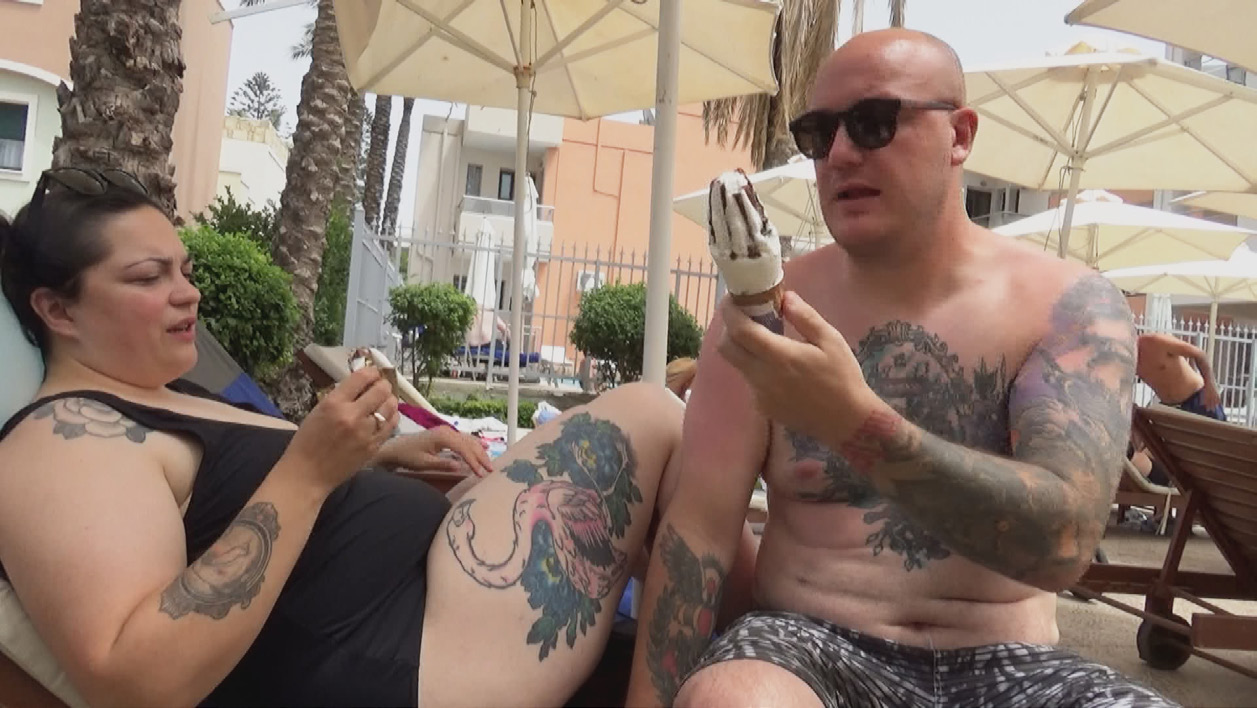 MK2|Mile End acquires Sundance title Pleasure, while Media Ranch unveils several format options and Cineflix Rights picks up four new factual series.
MK2 | Mile End
Montreal's MK2 | Mile End has secured the Canadian rights to Ninja Thyberg's first feature, Pleasure (Sweden/Netherlands/France).
Directed by Thyberg, the drama about the adult film industry recently made its world premiere at the Sundance Film Festival and is set to be released in the U.S. by A24 later this year. Starring Sofia Kappel, Revika Anne Reustle, Evelyn Claire, Chris Cock, Dana De Armond and Kendra Spade, the film was co-written by Thyberg and Peter Modestij. MK2 | Mile End also plans to release the film later this year.
Producers on the project include Eliza Jones, Markus Waltå, and Erik Hemmendorff, while Pape Boye and Violaine Pichon are executive producers. Leontine Petit and Erik Glijnis of Lemming Film co-produced the title alongside Grand Slam Film, Peter Possne and Caroline Ljungberg of Film i Väst, Anna Croneman of SVT and Frédéric Fiore and Eric Tavitian of Logical Pictures.
Media Ranch
Montreal-headquartered production and distribution company Media Ranch has struck several deals for its format portfolio.
Fishing competition format Fish Bingo has been optioned in the Netherlands by Blazhoffski and in the U.S. by Just for Laughs Group. Meanwhile, relationship weight-loss format Big Love (pictured) has been optioned in the Netherlands by Monday Benelux; in Finland by Moskito Television Oy; in Belgium and France by Herve Hubert; and in Italy by Banijay Italia Spa.  The latter series previously won the Danish TV Prisen Award for best factual show 2020 and is expected to return in Denmark for a third season this summer on DR1.
Back to the 9th Grade, which sees a celebrity see where their classmates are now, has also been optioned in Sweden by Strix TV; in Norway by Nexiko; in the Netherlands by Blazhoffski; in Finland by Moskito Television Oy; and in the U.S. by 1/17 Productions; and in Belgium.
Additionally, factual celebrity healthy lifestyle format, Miracle Habits – from Media Ranch's Asian format partnership with Korea's Something Special – and has been optioned in France by Banijay France.
As well, talent competition program Project Rembrandt has also been optioned in Poland by Rochstar and in the U.S. by 1/17 Productions.
Finally, Media Ranch unveiled it has secured a production order for celebrity lifestyle format Celebrity Identity in Estonia for ETV.
"Media Ranch is pleased to start off 2021 expanding our global footprint even further, with our deal for the Korean format Miracle Habits, and now a new production in Estonia. A slew of our great formats has been optioned in the genres of celebrity lifestyle, competition, and heart-warming reality programs. Of note, we are truly excited about the fun, hit Danish DR program, Fish Bingo, optioned now in the Netherlands and in the United States with more territories to announce shortly. Global audiences have been craving unique, fun and inspiring shows and Media Ranch delivers," said Media Ranch president and founder Sophie Ferron in a statement.
Cineflix Rights
Cineflix Rights has acquired four new factual series from U.S.-based Hoff Productions – Shark Terror: USS Indianapolis (2 x 60 minutes), I Saw It: Bigfoot and Beyond (2 x 60 minutes), Battle of Alcatraz (2 x 60 minutes) and Green River Killer: Hunting the Monster (4 x 60 minutes).
These acquisitions join the company's existing projects in Cineflix Rights catalogue, such as Ted Bundy: The Survivors (4 x 60 minutes, Reelz), Billion Dollar Mega Mine (1 x 60 minutes, Discovery Science), Croc Terror: Man Eating Monster (2 x 60 minutes, Reelz) and more.
Of note, recent sales for Hoff Productions titles include Ted Bundy: Serial Monsters, Jeffrey Dahmer: Killer Cannibal and John Wayne Gacy: Killer Clown's Revenge to Australia's Foxtel, Germany's ProSieben, Italy's A+E Networks, Italy's Crime and Investigation and AETN All Asia Networks for pan-Asia. Other deals are currently in negotiation, according to a press release.
"We've worked closely with Hoff Productions for a few years and have had a lot of success with their titles. They take a refreshing pop-culture approach to history, true crime, and the paranormal – uncovering new contributors and information to create accessible content for a wide range of viewers. We're delighted to be continuing our relationship with Hoff on these new shows, which we think will be equally successful," said Felicia Litovitz, Cineflix Rights VP, acquisitions, North America who brokered the agreement for the new shows.
Shark Terror: USS Indianapolis follows the story of an American Navy cruiser torpedoed by a Japanese submarine during the Second World War that sunk within minutes, chronicling the story of one of the most prolonged and deadly shark attacks ever recorded.
Meanwhile, I Saw It: Bigfoot and Beyond examines the tale of two cowboys who capture 57 seconds of film that rock the world. The series also reveals new facts, stories and links to other legends such as the Loch Ness Monster, Living Dinosaurs and the Kraken. Battle of Alcatraz looks at the 1946 jailbreak at the prison and Green River Killer: Hunting the Monster documents the story of Gary Ridgway and the detectives who were determined to stop him.
OUTtv
Talk show Face to Face with David has been acquired by OUTtv.
Hosted by David Oulton, the show produced by LnC Style features interviews with Hollywood talent, local and business people as well as household names. Of note, OUTtv has acquired the show's first two seasons and has renewed the series for a third season.
This April, the show will air in Canada, the U.S., U.K., Ireland, Australia, New Zealand and South Africa. Face to Face with David will air in a nightly primetime spot, as well as stream on OUTtvGo, Fruit TV, and Showmax in early April 2021, according to a press release about the acquisition. Season three is expected to go to camera this month.
The show's creative team includes director Candace Schmidt, producer Rae Farrer and cinematographer Luis Gonzalez. Previously, the first two seasons of Face to Face with David aired on Amazon Prime and saw season two filmed in Calgary's Fairmont Palliser Hotel.
Guests previously featured include: Vanessa Williams, Carson Kressley, Perez Hilton, Corbin Bernsen, Ali Landry, Melissa Rivers, Caroline Stanbury, Amanda Tapping and more.
Image: Big Love