How 21 Black Futures merged the stage and screen
21 Black Futures producer and Obsidian Theatre artistic director Mumbi Tindyebwa Otu shares how the hybrid theatre and film model struggles to become financially sustainable.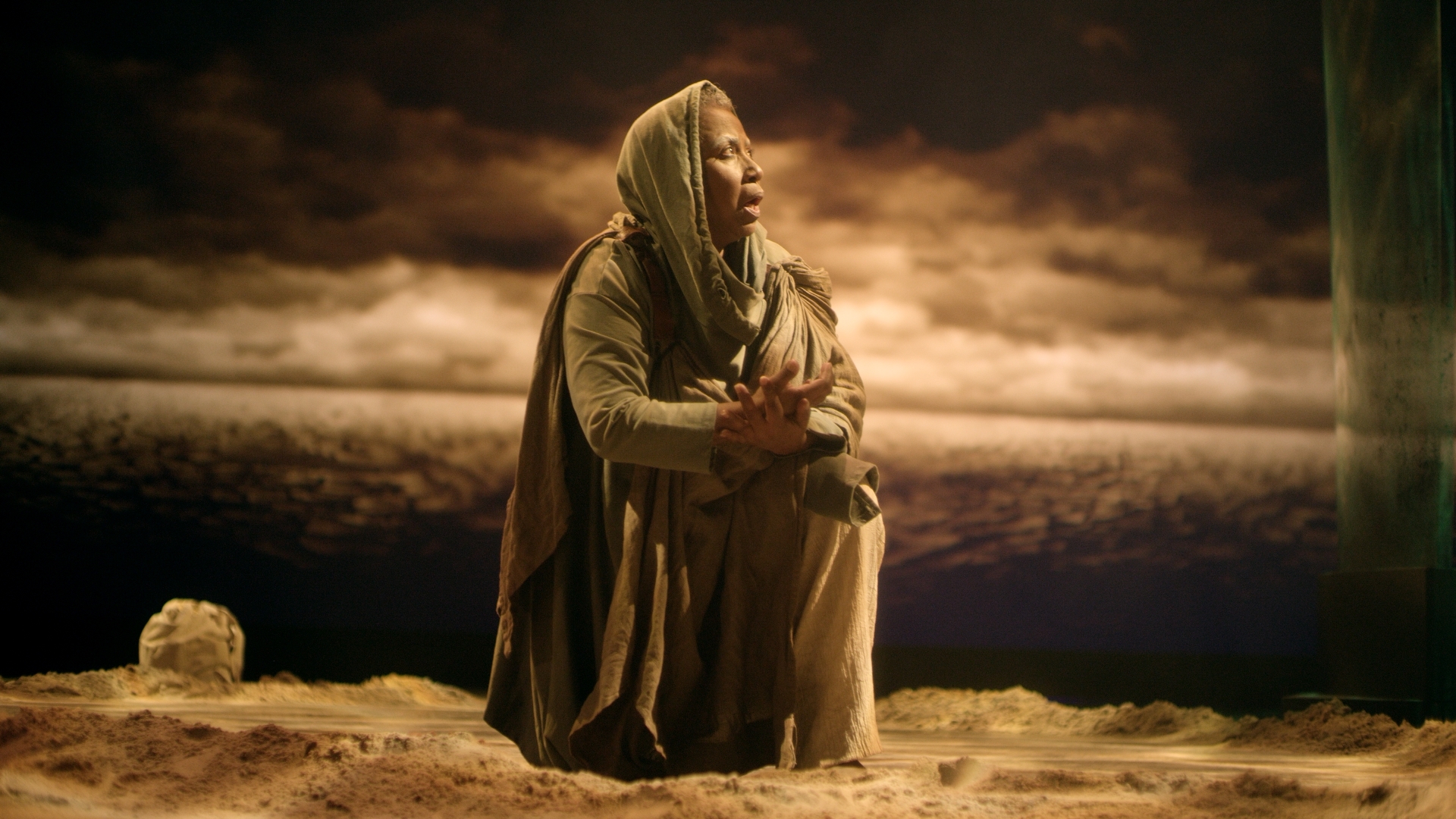 CBC and Toronto's Obsidian Theatre are bringing the stage to the screen this month with 21 Black Futures, an anthology that questions, "What is the future of Blackness?"
Produced by the Obsidian Theatre under artistic director Mumbi Tindyebwa Otu (pictured, bottom right), the anthology features 21 short monodramas, all written, directed and performed by 63 Black artists, presented by CBC in three 70-minute parts. Part one premieres today (Feb. 12) on CBC Gem, and parts two and three follow on Feb. 19 and 26, respectively. The anthology aligns with Obsidian's 21st anniversary and Black History Month.
Among the artists is film director Charles Officer (Akilla's Escape), Canadian Screen Award winner Alicia K. Harris (PICK) and Tindyebwa Otu herself. Each monodrama is shot on the stage, with one performer delivering a roughly 10-minute monologue.
21 Black Futures is Tindyebwa Otu's first production as artistic director of the theatre. She assumed the role in July 2020 from outgoing director Philip Akin at a time when the arts industry was at a standstill. "By the time I began we were thick in the pandemic, in the midst of a global fight against racism and violence towards black bodies, theatres had been shut down across the country and all the programming that my predecessor had planned for that year was cancelled and postponed," Tindyebwa Otu tells Playback Daily. "That's the climate that I was coming in."
She began development on 21 Black Futures on day one as a way to collaborate with a wide range of artists – both veterans of the theatre whose work had been postponed and new voices in need of an opportunity to showcase their talent.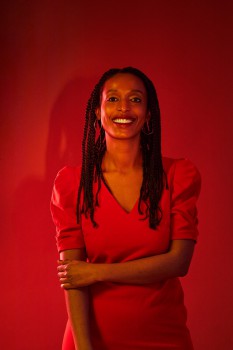 Since they were working with Black artists across the country, Tindyebwa Otu says they felt it was important to bring the production itself to a national audience. They reached out to CBC and after four months of conversations, the public broadcaster came on as the presenter.
Throughout the process they had already started developing the monodramas, working with the artists and collaborating with the venue sponsor TO Live on the location. When CBC came on board, they were able to offer support during filming and for a process theatres rarely contend with – post-production.
Tindyebwa Otu says the production and post-production processes worked in tandem; they began the editing process after the first monodrama was shot, while simultaneously preparing for the next shoot, learning about all the processes of post-production along the way. She says they're currently in the final leg of post-production for part three. "I really enjoyed seeing the editor as an artist in the process," she says.
The question of whether the theatre can continue utilizing film for their productions is a bit more complicated. "How do we hold on to what we love about the theatre and also embrace everything that film has to offer? That conversation is definitely happening more out of necessity," says Tindyebwa Otu.
As a non-profit organization Obsidian is not able to tap into tax credits or other funding avenues available to traditional production companies. While the "hybrid format" they've created for 21 Black Futures has helped them bring their vision to a national audience, Tindyebwa Otu says it's not a financially sustainable model. "We have no way of making revenue from anything we're making right now as we would in theatre," she says. "We're doing this as a result of necessity and a desire to embrace the moment."
The increased budget due to production and post-production costs tapped into the financing secured through CBC's licensing fee and other financial support from organizations such as the Canada, Ontario and Toronto Arts Councils, the Hal Jackman Foundation and Metcalf Foundation. Meanwhile, other funding streams such as ticket sales and patron fundraising has been eliminated or reduced.
With no end in sight for the pandemic, the theatre now faces the long-term challenge of how to reach their audiences and maintain financial stability, including the possibility of utilizing zoom and livestreaming performances. "We are adapting and we're experimenting more than we've ever had to before," she says.
Photo of Mumbi Tindyebwa Otu by Samuel Engleking