Transplant underway in Montreal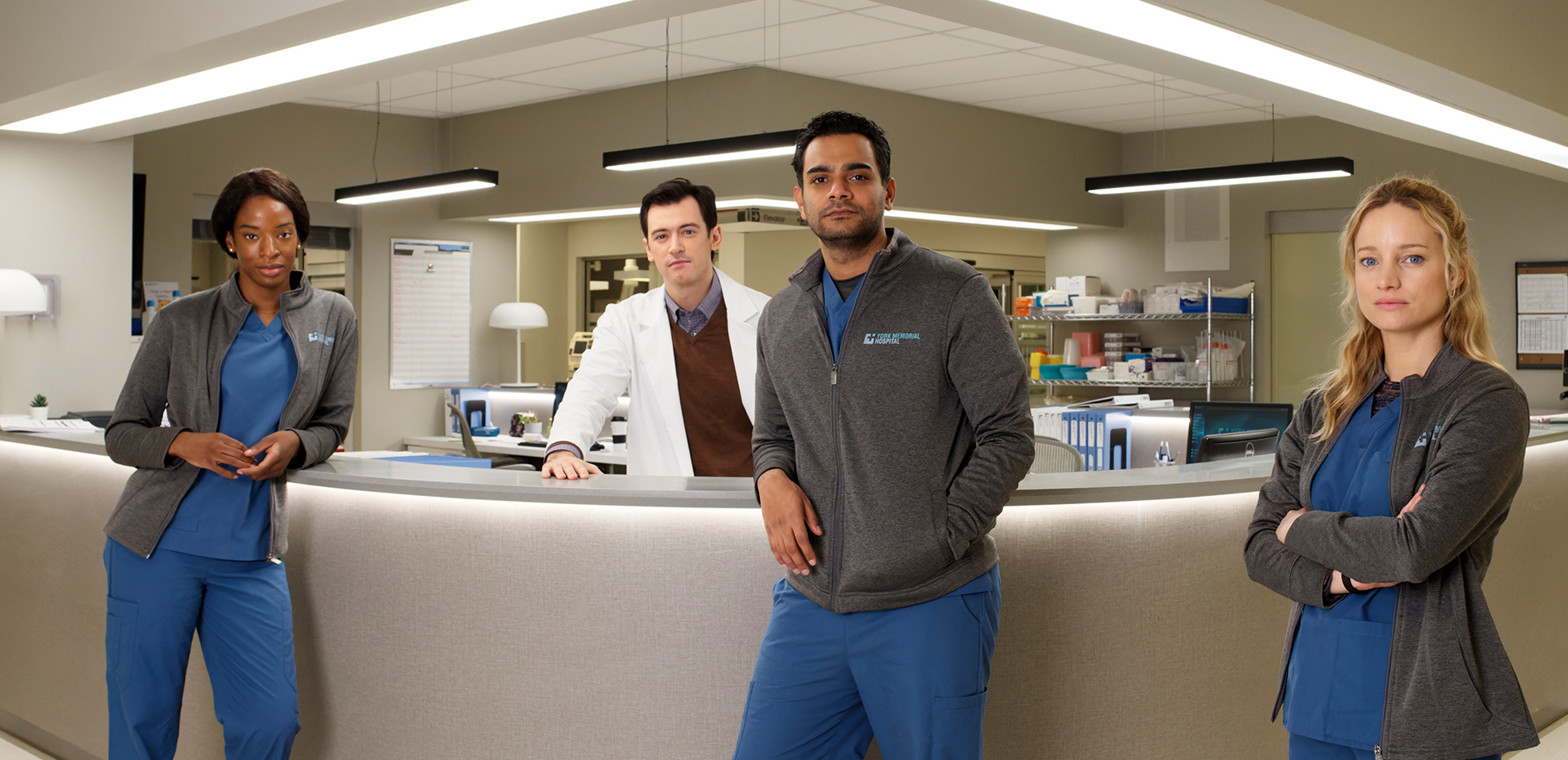 The hit drama's second season will consist of 13 episodes.
The doctor is back.
Production is officially underway on hit CTV original drama Transplant's sophomore season.
Developed at CTV, the series created by This Life's Joseph Kay – who serves as executive producer and showrunner – is produced by Sphère Média in association with the network and NBCUniversal International Studios.
Filming on this latest instalment is underway in Montréal and will consist of 13 x one-hour episodes. Season one was previously shot in Montréal.
Produced with the participation of the CMF, the Bell Fund, the IPF's Cogeco Television Production Fund and SODEC, season two picks up with Dr. Bashir "Bash" Hamed (played by Playback's Breakout Star of the Year Hamza Haq) and his colleagues after the hospital's chief of emergency surgery (John Hannah) suffered a possible stroke.
This season also sees the team welcome new colleagues and Bash manage the challenges of family life as well as encounter unexpected faces from the past.
Executive producers include Kay, Bruno Dubé, Jocelyn Deschênes, Virginia Rankin, Josée Vallée, Tara Woodbury, Kelsey Balance, Adam Barken and Stefan Pleszczynski.
In addition to Kay and Barken, writers include Mark Ellis, Stephanie Morgenstern, Rachel Langer, Julie Puckrin, Tamara Moulin, Anusree Roy, Sami Khan and Carmine Pierre Dufour. Also behind the camera, Pleszczynski, Daniel Grou, Chloé Robichaud, Bosedé Williams and Kim Nguyen all serve as directors.
Cast for season two also include: Laurence Leboeuf (19-2), Ayisha Issa (Polar), Jim Watson (Designated Survivor), Sirena Gulamgaus (Orphan Black), Torri Higginson (Dark Matter), Linda Smith (19-2), Kenny Wong (Pretty Hard Cases) and Sugith Varughese (Kim's Convenience).
Of note, last year saw Transplant earn a significant amount of recognition – with the show's freshman season becoming the most-watched Canadian series among total viewers, with an average audience of 1.4 million, according to a press release from Bell Media. As well, during Bell Media's virtual "Homefront," it was confirmed the show would return for another season.
Notably, in 2020, NBC also acquired Transplant for its schedule with the network recently announcing the drama's second season would return.
Alongside NBC, Transplant is set to air on Noovo in Canada in a translated French version. Season one previously aired on VRAK.
All distribution rights to the series are handled by NBCUniversal Global Distribution.