Jennifer Holness wins Indiescreen Established Producer prize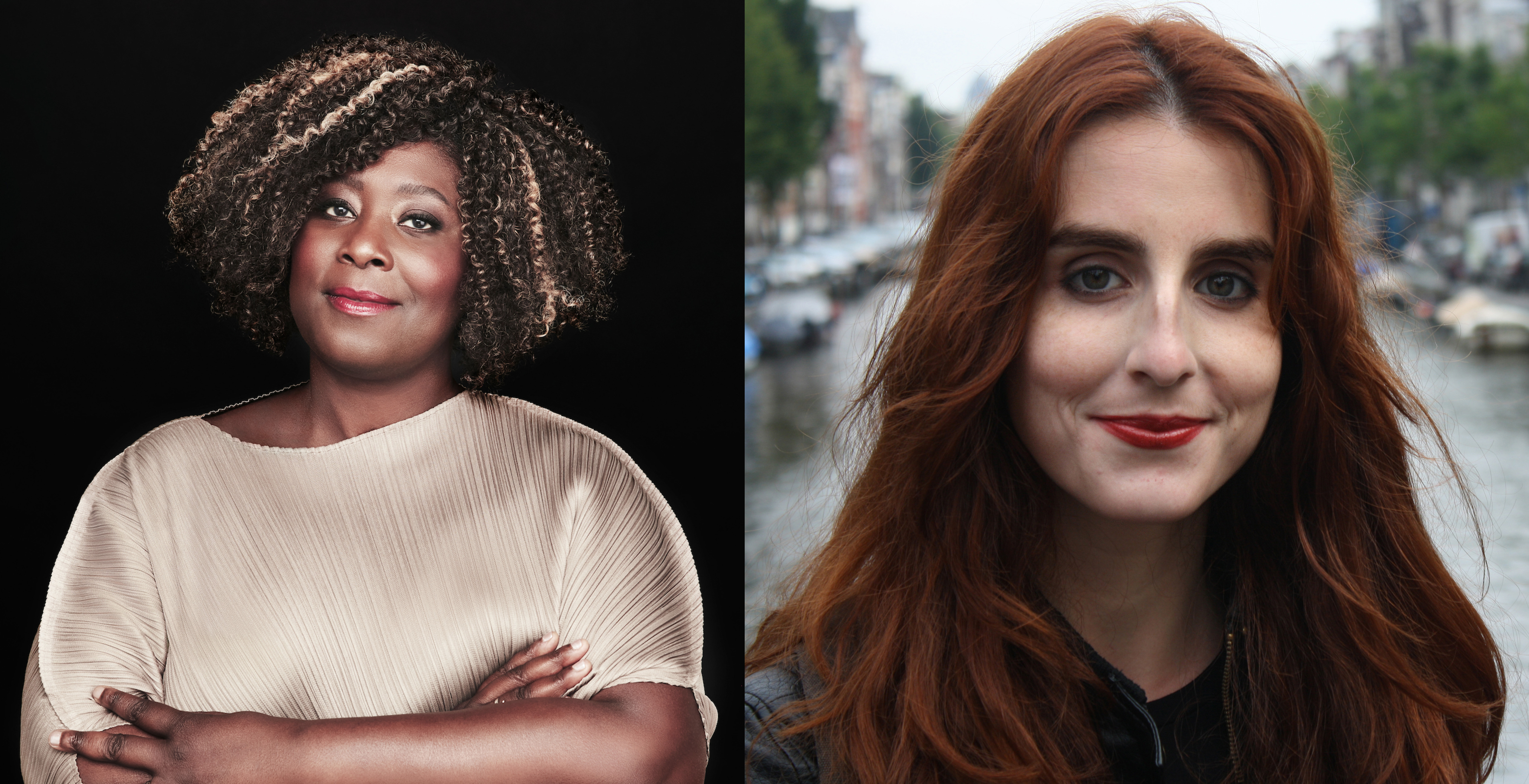 Nemesis Films' Dominique Dussault (pictured right) also walked away with the Kevin Tierney Emerging Producer Award.
Hungry Eyes Media's Jennifer Holness and Nemesis Films' Dominique Dussalt are the recipients of the Canadian Media Producers Association's annual Indiescreen Awards.
Unveiled virtually during the organization's closing Prime Time reception today (Feb. 10), Holness was awarded the Established Producer Award, while Dussault was honoured with the Kevin Tierney Emerging Producer Award.
Awarded to a producer or production team for their contributions to the Canadian film production community, the Established Producer Award carries with it a $10,000 prize.
Of note, Holness's past accomplishments include Home Again (2012), Badge of Pride (2010) and Love, Sex and Eating the Bones (2003). She won for director/producer Michele Stephenson's documentary Stateless, which picked up the Special Jury Prize – Canadian Feature Documentary at the 2020 Hot Docs Canadian International Documentary Festival.
Meanwhile, the emerging producer distinction – which was established in 2016 and recognizes an up-and-coming independent feature film producer or team – holds a $5,000 prize.
Dussalt was nominated for her second feature film, Nadia, Butterfly, which was a 2020 Cannes Film Festival Official Selection and one of TIFF's Top Ten Canadian films.
Typically announced in September during TIFF, the 2020 Indiescreen Awards were postponed due to the pandemic.
Of note, the jury for the Established Producer Award included: jury chair and past recipient Félize Frappier, Julian Black Antelope, Karen Bruce, Andrew Cividino and Haydn Wazelle.
The jury for the Kevin Tierney Emerging Producer Award consisted of jury co-chairs and former recipients Kevin Krikst and Fraser Ash, Tyler Hagan, Mina Shum, Kawennáhere Devery Jacobs and Joy Loewen.
Picture (left to right): Jennifer Holness and Dominique Dussalt