Heritage extends insurance relief, doubles envelope
Updated: Telefilm has set the opening date for the $100 million short-term compensation fund, announced by Heritage Minister Steven Guilbeault yesterday.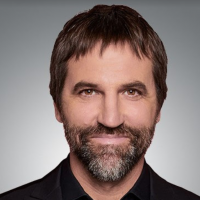 Canadian Heritage has doubled the envelope for the short-term compensation fund (STCF) for audiovisual productions as it extends to 2022.
The compensation fund, which was announced in September 2020 to help audiovisual productions unable to resume without COVID-19 insurance, now has an envelope of $100 million and will run until March 31, 2022.
Any production that begins after March 31 is able to apply to the extended fund beginning on March 4, according to Telefilm, which administers the fund.
"Since the launch of the fund in October, 160 productions have applied for a total coverage valued at $106 million," said Minister of Canadian Heritage Steven Guilbeault yesterday (Feb. 10) at a reception for the CMPA's Indiescreen Awards. "Together these projects represent several thousand jobs and more than half a billion dollars in production activities. Today, up to 50 productions were able to complete their shooting, thanks to the [compensation fund]."
The STCF provides up to $1.5 million in the event of a temporary interruption and $3 million for a complete production shutdown. The fund has received applications from eight provinces and territories to date, according to Telefilm. It was originally set to expire at the end of March.
"Throughout the pandemic, Minister Guilbeault and the federal government have been strong allies for Canada's film and television production industry," said the CMPA and AQPM in a joint statement. "Today's announcement will ensure that cameras remain rolling across the country and, with the continued execution of strict health and safety protocols, thousands working in film and TV will remain employed."
"Our movies, television and productions are known throughout the world. That's why it was essential for our government to continue to support the Canadian audiovisual industry and its workers," said Guilbeault. "The COVID-19 pandemic is still slowing growth in this sector. We must act now to protect jobs and maintain this industry's vitality."
Canadian Heritage introduced the STCF in September after a wide call from the Canadian industry for government aid over a lack of COVID-19 insurance on productions. The CMPA had initially proposed a $100 million back-stop in June 2020. When the initial STCF was announced Guilbeault stated that additional measures could be forthcoming as the situation with the pandemic evolves.