Apple TV+ picks up Sinking Ship's Jane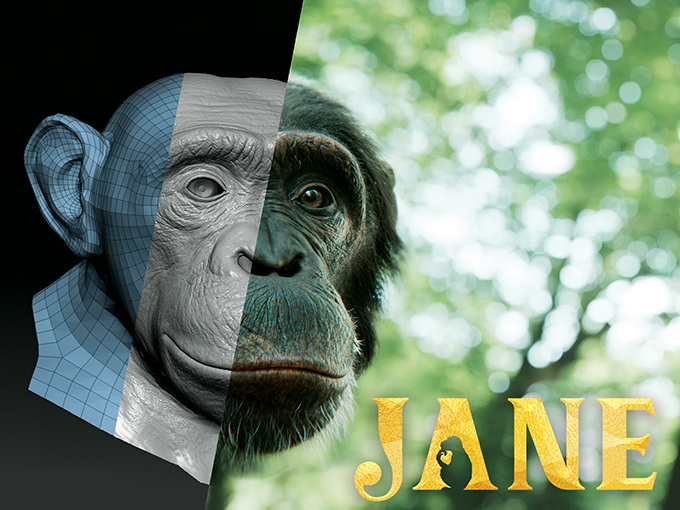 The hybrid kids series inspired by Dr. Jane Goodall has been given a straight-to-series order, plus Sinking Ship has also picked up a BBC Children's series for distribution.
A pple TV+ has ordered live-action/CGI kids series Jane, inspired by Dr. Jane Goodall and co-produced by Sinking Ship Entertainment and the Jane Goodall Institute.
Jane centres around 10-year-old Jane Garcia, who has an active imagination and likes to pretend that she and her trusty teammates are working to protect a different endangered animal in each episode. The series is created and executive produced by J.J. Johnson at Sinking Ship, with the Jane Goodall Institute also playing an executive producer role.
Sinking Ship first announced Jane in Kidscreen last year. At the time, it was presented as a 26 x 11-minute show, but Apple TV+ declined to comment on whether that was still the format.
This is the second time that Apple and Sinking Ship have worked together on an original series. The Toronto-based studio teamed up with the streamer and Sesame Workshop on Ghostwriter, which just launched a second season.
Sinking Ship's distribution team has also just picked up the rights to The Demon Headmaster, a 10 x 22-minute live-action series from BBC Children's Productions. The deal includes the worldwide distribution rights, excluding the U.K. and Australia. It's based on a series of books by Gillian Cross and mashes up science fiction and thriller genres to tell the story of a group of five teens who discover their headmaster is using hypnotism and tech surveillance to take over the school.
The Demon Headmaster is a reboot of a same-name '90s series that was produced in the U.K. This latest iteration is aimed at eight to 12-year-olds and debuted on CBBC in 2019, with a new season heading into production later this year.
This story originally appeared in Kidscreen