'A true Canadian icon': Remembering Christopher Plummer
The Canadian screen and stage industry says goodbye to legendary actor Christopher Plummer, who passed away on Feb. 5 at the age of 91.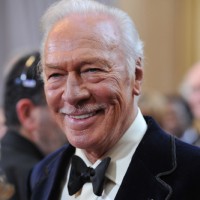 Canada lost an icon this month with the passing of Christopher Plummer.
The legendary actor and Oscar winner, known best for his iconic role in The Sound of Music, died at his home in Connecticut on Friday (Feb. 5), at the age of 91 after a fall.
Born in Toronto in 1929, but raised in Quebec, Plummer begin his career in the theatre, demonstrating an early penchant for Shakespeare, before making his way to the screen. One of his earliest screen performances was as Captain von Trapp in 1965.
Among his last film roles was a memorable turn as Harlan Thrombey, a mystery novelist whose suspicious death kicks off the memorable whodunnit Knives Out in 2019. Plummer's final role was on the original Canada/U.K. coproduced drama Departure, as Transport Safety Bureau head Howard Larson, which went into production on season two in fall 2020.
Plummer earned three Oscar nominations for Best Supporting Actor in his lifetime for The Last Station (2009), All the Money in the World (2018) and Beginners (2011), which he won. He is the oldest actor to ever win an Oscar.
In the days since his passing, tributes have poured in to honour his work and his legacy on the stage and screen.
"Christopher Plummer was a giant of a man, a brilliant artist and consummate raconteur," said Serendipity Point Films owner Robert Lantos, who worked with Plummer on the series Counterstrike, and latter in the films Ararat (2005) and Remember (2015). "My mother had a lifelong crush on him. The day I brought him to her place for lunch was one of the highlights of her life. May he rest in peace."
"A true Canadian icon, Christopher's career was unparalleled," said Christina Jennings, CEO and chairman at Shaftesbury. "It was an honour to work with him through the years, beginning 15 years ago on The Summit, and most recently on Departure. We offer our deepest condolences to his family and loved ones, and know that his legacy will live on forever as one of the greatest actors of his or any other generation."
"The passing of Christopher Plummer leaves a deep hole in the fabric of both Canadian and international cinema. We were incredibly privileged to enjoy his talents on both stage and screen over the past six decades, and he will be greatly missed," wrote the Canadian Academy in a statement. Plummer was recognized with a lifetime achievement award at the 2017 Canadian Screen Awards.
"Saddened to learn of the passing of national treasure Christopher Plummer," wrote Christa Dickenson, executive director of Telefilm, in a tweet. "Thank you for your enormous contribution to cinema."
"Christopher Plummer was our North Star," wrote Antoni Cimolino, artistic director of the Stratford Festival, in a tweet. Plummer was a company member for 11 seasons at the festival between 1956 and 2012.
"His talent, wit and verve set the highest standards for performance. His support for Stratford was unparalleled as he returned time and again to fondly rejoin his company of players. We shall not look upon his like again."
Image: Shutterstock