Jacob Tierney, Emily Hampshire tackle Norman Lear classic
Hampshire will star in the modern take of Mary Hartman, Mary Hartman, now in development with Sony Pictures Television and Lear's prodco Act III Productions.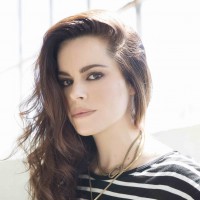 Jacob Tierney and Emily Hampshire (pictured) are taking on a TV classic with a remake of Norman Lear's 1970 series Mary Hartman, Mary Hartman.
Hampshire (Schitt's Creek) will star in the series, as well as co-write and executive produce alongside the Letterkenny co-creator; Tierney will also serve as showrunner.
The project is being developed by studio Sony Pictures Television and the Lear-founded prodco Act III Productions, with Lear and president of production Brent Miller attached as executive producers. The prodco has an overall deal with Sony.
The original Mary Hartman, Mary Hartman was a satirical soap opera that gave a critical eye to consumer culture in America. The modern take will see Hampshire in the titular role as a small-town woman who becomes famous through social media.
Tierney has served as writer, director and producer on Crave series Letterkenny for nine season and has written and directed films such as The Trotsky and Good Neighbours; Hampshire, best known for her role in Schitt's Creek, starred in the latter film. Hampshire's first executive producer credit is the feature film Home, which was filmed in Montreal in 2019.