Bell Media consolidates in-house prodcos amid layoffs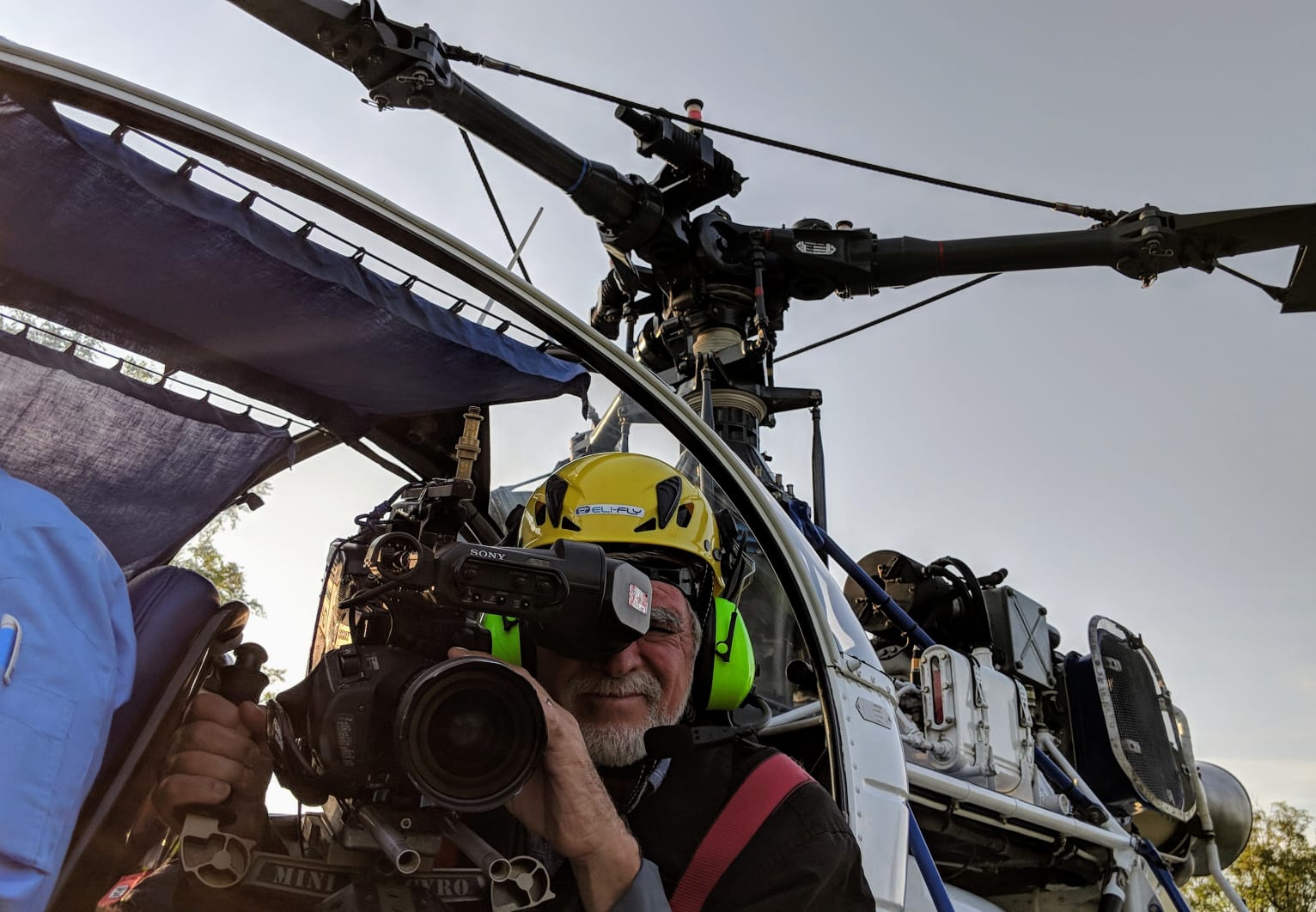 Discovery Canada in-house unit Exploration Production Inc. (EPI) has consolidated with Bell Media Studios, according to a letter obtained by Playback.
Discovery Canada in-house production company Exploration Production Inc. (EPI) has been folded into Bell Media Studios.
The news was internally announced today in a letter from Karine Moses – who was promoted to SVP, content development and news last month – addressed to Bell Media's "valued production partners," obtained by Playback Daily.
"As part of our production program moving forward, Discovery Canada's in-house production company, Exploration Production Inc. (EPI), is consolidating with Bell Media Studios," read the letter. "Led by experienced and respected industry leaders Justin Stockman, Pat DiVittorio, Suzane Landry and Dave Daigle, our teams will work hand in hand with you to build on Bell Media's track record of top-notch programming in English and French, with a focus on ground-breaking new content and the development of our quality in-house productions."
The in-house unit produced original Discovery Canada programming such as Daily Planet, Disasters at Sea and Mighty Trains (pictured). Bell Media has not returned a request for comment on how many positions are impacted by the consolidation.
The in-house unit was led by director of production Kelly McKeown. Discovery Canada general manager Edwina Follows was among the executives laid off on Jan. 20, the second round of a series of layoffs that began on Jan. 5 at Bell Media.
The news comes amid a third wave of cuts, which Playback understands began Monday and ends today. Among the confirmed departures at Bell Media this week were Tom Hastings, director, original programming, drama and Robin Johnston, director, original programming, factual and reality. An estimated 210 employees were laid off on Tuesday (Feb. 2), largely in TV and radio news divisions.
A spokeperson for Bell told Playback Daily that Bell Media is finalizing its structure to move forward with an investment-focused "refreshed media strategy."
In the letter to production partners, Moses says Bell Media is committed to "quality programming" and "dedicated to promoting home-grown talent, both on screen and behind the scenes."
"The outstanding content that we create here in Canada with our production partners will increasingly distinguish us from our competitors. Canada has a wealth of talented writers, actors, producers and other creators, and tapping into those resources is key to the continued success of Bell Media," it reads.
Parentco BCE president CEO Mirko Bibic did not address the layoffs in a quarterly call with investors today (Feb. 4) to discuss the parent company's year-end revenue for fiscal 2020.
Bell Media reported an operating revenue of $791 million in Q4, a decrease of 10% from Q4 2019; overall revenue in fiscal 2020 came to $2.75 billion, a 14.5% decrease from the $3.22 billion reported for 2019. The decrease was due to reduced customer spending across its TV, radio, digital and out-of-home platforms and the pandemic's impact on live televised sporting events, according to the report.
Crave saw an uptick in subscribers at 2.8 million, an 8% increase from fiscal 2019, but BCE said overall Bell Media subscriber revenue was lower "due to the timing of certain contract renewals with Canadian TV distributors."
Bell Media has seen a wave of cuts since Wade Oosterman took over as Bell Media president from Randy Lennox at the beginning of 2021.
The layoffs began on Jan. 5 with the departures of Mike Cosentino (president, content and programming), Tracey Pearce (president, distribution and pay), Nanci MacLean (VP, Bell Media Studios and president, Pinewood Toronto Studios), Corrie Coe (SVP, original programming) and Kevin Goldstein (VP, regulatory affairs, content and distribution, BCE) and Bell Media communications VP Scott Henderson.
Employees laid off in the second round of layoffs included Tyson Parker (director, podcasting and artist and music industry relations), Rob Farina (head of content, strategy and iHeartRadio), Martin Spalding (managing editor, CTV Montreal), Lis Travers (CTV News Channel and CTVNews.ca Toronto), John Voiles (VP, Bell Media sales, Western Canada) and Stewart Meyers (VP and general manager for Bell Media Alberta).