Third round of job cuts hit Bell Media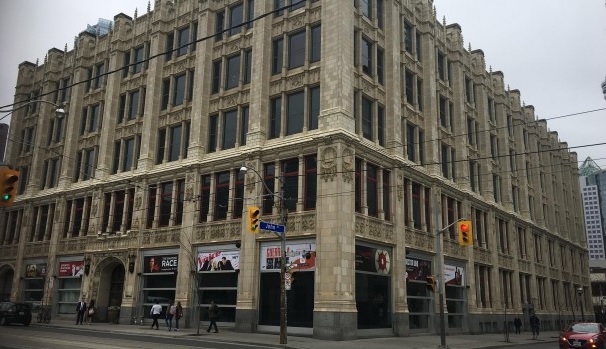 Updated: Playback has learned that Tom Hastings, director, original programming, drama, and Robin Johnston, director, original programming, factual and reality, have departed the company.
A third round of layoffs has seen at least two members of Bell Media's programming leadership team depart yesterday (Feb. 2).
Playback Daily has learned that Tom Hastings, director, original programming, drama and Robin Johnston, director, original programming, factual and reality, were let go.
The news comes as reports surface of an estimated 210 job cuts, including 100 from within the media company's Toronto TV and radio news divisions, according to union representatives.
A spokesperson for Bell said the company could not comment on the departures, but gave the following response to the layoffs: "There have been further changes to reflect Bell Media's streamlined operating structure and our focus on making it easier and more efficient to do business with us at every level. This includes a limited number of staff reductions, many of them changes in on-air broadcast roles due to programming decisions by Bell Media radio brands."
Hastings' remit was supervising the development and production of original Canadian dramatic series across Bell Media's family of channels, including CTV, CTV Sci-Fi, CTV Drama, and Crave. He oversaw production for CTV dramas such as the award-winning Cardinal and recent ratings hit Transplant. He joined Bell Media in 2012 as production executive, independent production, drama. Hastings was promoted to lead the development of dramatic productions across the Bell Media suite of channels in 2015. He previously served as the creative head of drama at CBC.
Before her departure, Johnston oversaw the production of unscripted products for Bell Media's linear and streaming platforms, including Canada's Drag Race, The Amazing Race Canada and Masterchef Canada.
Johnston worked for CTV as head of independent production for Atlantic Canada between 2001 and 2008. She has also served as a producer on titles such as Artzooka and CBC's Street Cents. She joined Bell Media in 2010 as a production executive.
This is the third layoff – one every two weeks – since incoming Bell Media president Wade Oosterman took the reins on Jan. 5.
The first round saw the departure of Mike Cosentino (president, content and programming), Tracey Pearce (president, distribution and pay), Nanci MacLean (VP, Bell Media Studios and president, Pinewood Toronto Studios), Corrie Coe (SVP, original programming) and Kevin Goldstein (VP, regulatory affairs, content and distribution, BCE) and Bell Media communications VP Scott Henderson.
The second round resulted in more than a dozen job cuts including Discovery Canada general manager Edwina Follows, Tyson Parker (director, podcasting and artist and music industry relations), Rob Farina (head of content, strategy and iHeartRadio), Martin Spalding (managing editor, CTV Montreal), Lis Travers (CTV News Channel and CTVNews.ca Toronto), John Voiles (VP, Bell Media sales, Western Canada) and Stewart Meyers (VP and general manager for Bell Media Alberta). Anton Koschany (executive producer, W5) has also departed, as did Grant Ellis (general manager at BNN Bloomberg).