Nelvana gets in on Best & Bester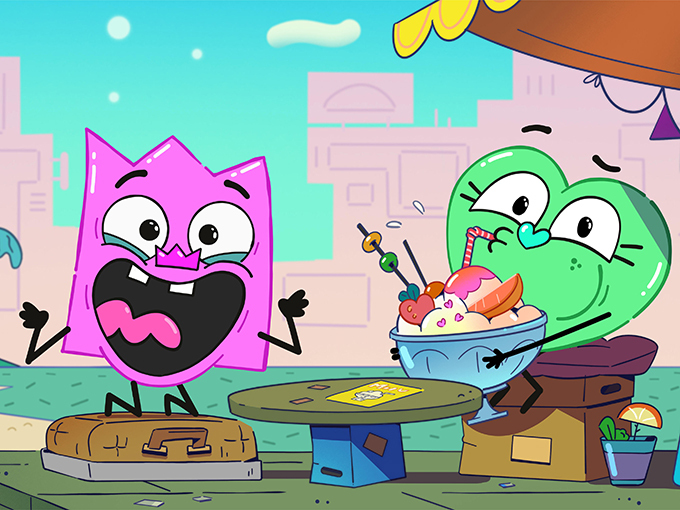 The series from Finland's Gigglebug Entertainment will be coproduced by Nelvana and London prodco Eye Present, while Nelvana handles distribution.
Corus Entertainment prodco and distributor Nelvana has signed on to co-produce and distribute animated series Best & Bester, created by Gigglebug Entertainment's Joonas Utti and Anttu Harlin.
The project already has London-based Eye Present on board as a co-producer and was pre-sold to Nickelodeon International last year. New partner Nelvana will now handle international distribution, excluding the UK and the Nordics, where Eye Present and Helsinki-based Gigglebug are selling the series. For its part, Gigglebug has locked in Nordic pubcasters YLE (Finland), DR (Denmark) and NRK (Norway). Corus Entertainment's kids network has also picked up rights to air the show in Canada. No release dates are announced yet, but the partners are working towards a spring 2022 delivery.
Currently in production, the 52 x 11-minute series takes the idea of choices and comparisons to ridiculous extremes when siblings Best and Bester transform themselves into various objects to decide which is the best of all time.
Nelvana will direct and produce the animation, music and post-production, with creative editorial input from head of development Athena Georgaklis. Scripting, storyboards, animatics and voice recording will be handled by Eye Present in the UK. Art direction, design, rigging, layout and backgrounds are Gigglebug's purview in Finland.
The series is directed by Kitty Taylor and produced by Georgia Dussaud. Harlin and Utti will executive produce for Gigglebug, along with Genevieve Dexter and Jules Coke for Eye Present, and Colin Bohm and Pam Westman for Nelvana.
This story originally appeared in Kidscreen