Cameras roll on Incendo's third New Zealand copro
Shot entirely on location, Love Knots marks Incendo's first production of 2021 and another addition to the Fall in Love Fridays slate at Citytv.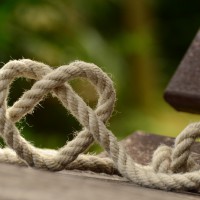 Principal photography has begun on Love Knots, Incendo's third coproduction with Screentime New Zealand.
Shot entirely on location in New Zealand, the made-for-TV film was commissioned by Rogers Sports & Media channel Citytv for its Fall in Love Fridays lineup.
The film, which follows a young woman fighting to save her local marina from a luxury developer, is directed by Josh Frizzell (Together Forever Tea) and written by John Banas.
Love Knots is produced by Samantha Ellison, Bridget Bourke and Tina McLaren. Incendo's Jean Bureau and Ian Whitehead as well as Screentime New Zealand's Philly de Lacey are executive producers. It stars New Zealand actor Brooke Williams (12 Monkeys) alongside Matthew Walker (Alone in the Dark) and Beth Alexander (The Brokenwood Mysteries). Love Knots marks Incendo's first production for 2021.
Incenco, which is based in Montreal and owned by TVA, accelerated its coproduction strategy in 2020 as a result of the COVID-19 pandemic, resulting in a number of successful productions wrapped in New Zealand, Toronto and Montreal. The company hired Brook Peters as SVP and managing director, sales and production operations to its Toronto office to expand its English-language production slate.
Image: Pexels