EXCLUSIVE: First projects revealed for Game Theory distribution fund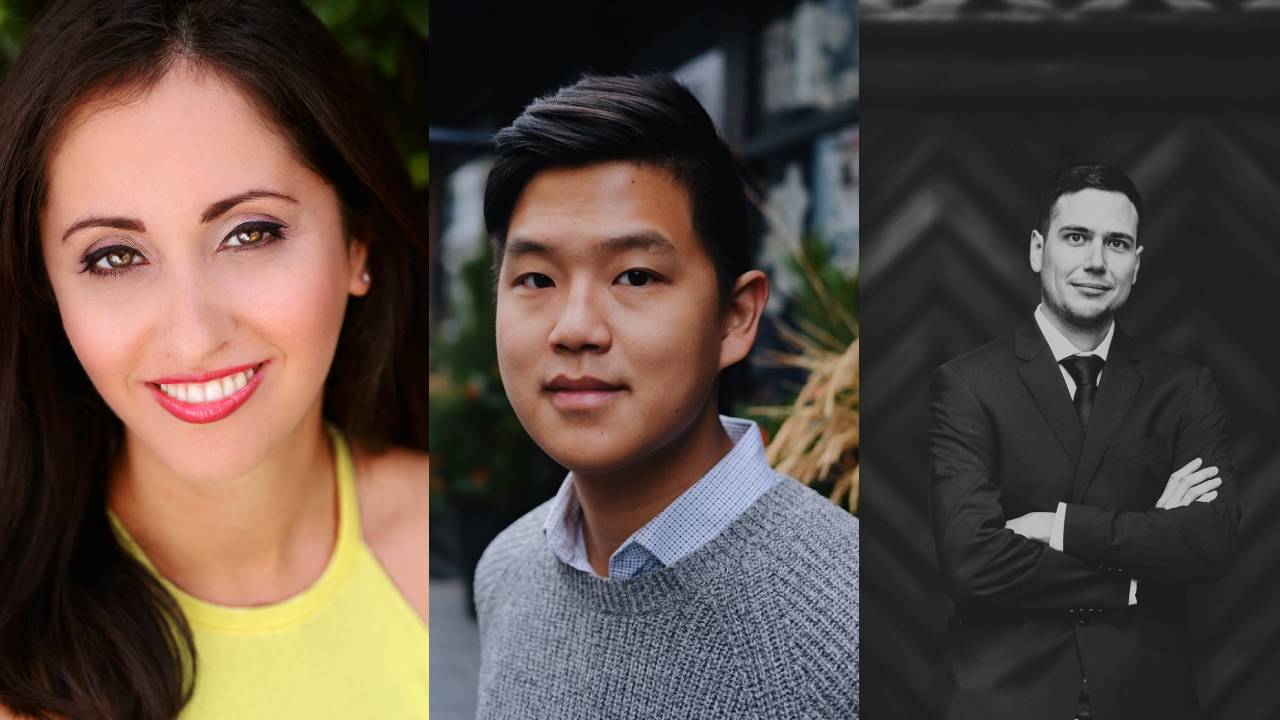 Titles from producers and filmmakers Anna Fahr, Alexander Lasheras and Nach Dudsdeemaytha are the first to receive support from the initiative for Black, Indigenous and people of colour creatives.
Game Theory Films has unveiled the first crop of projects selected for its distribution fund initiative.
Three films were chosen in the first round, including Mongrels, written and directed by Jerome Yoo and produced by Nach Dudsdeemaytha; Valley of Exile, written, directed and produced by Anna Fahr; and The Beehive, written, directed and produced by Alexander Lasheras.
The fund, launched in August 2020, was created to advance the work of Black, Indigenous and people of colour producers and creators. It offers between $10,000 to $50,000 in recoupable minimum guarantees for the Canadian distribution rights to the films, supplied by a group of companies, including Woods Entertainment, JoBro Productions, Comweb Foundation and William F. White.
It also comes with non-recoupable in-kind support supplied by companies such as William F. White International, MARZ, and Urban Post, with Crave committing to a broadcast and SVOD license to one of the projects in round one. Applications for round two open today and close Feb. 26.
Mongrels, which was selected for Talent to Watch in 2020, will receive $20,000 in minimum guarantees and the Crave licensing deal. The film follows a Korean family setting into their new life in the Canadian prairies while dealing with the loss of their matriarch. Dudsdeemaytha will produce the film under his This is a Spoon Studio banner; he is a Thai-Canadian filmmaker based in Vancouver, B.C., and has previously been nominated for a Gotham award for his 2017 webseries Inconceivable.
Fahr's Valley of Exile, which will receive $20,000 in minimum guarantees, tells the story of two sisters from Syria who start over at a makeshift camp in Lebanon following the death of their parents. Fahr is an Iranian-Canadian filmmaker based in Toronto,  and the founder of the prodco Morning Bird Pictures. She was a participant in the Toronto International Film Festival's Talent Lab and the All Access lab at the Tribeca Film Festival.
Lasheras' The Beehive will receive $10,000 in minimum guarantees, up to $10,000 in VFX in-kind services from MARZ, and a William F. White grip and electric package valued up to $20,000. The film follows a young girl and her teenage brother as they face the prospect of an alien invasion. Lasheras is a Métis filmmaker from Langely, B.C.; his debut feature film Cadence had its world premiere at the Vancouver International Film Festival.
The projects were selected by a committee of filmmakers; it included producer and documentary filmmaker Ella Cooper, Hot Docs programmer Aisha Jamal, actor and musician Danilo Eyes and filmmaker Albert Shin.
Producers of each project will retain worldwide rights to their films outside of Canada, and any funds recouped from the advances will be re-committed to the initiative for future filmmakers. Half of the advance is paid at the start of pre-production and the remaining half is paid on delivery.
"Game Theory Films are thrilled to be working with the three selected teams – Mongrels, Valley of Exile and The Beehive – which come from very promising young filmmakers with unique creative voices," president William Woods and Hilary Hart, head of acquisitions and distribution, said in a statement to Playback Daily. "While each of these films vary in terms of genre and story, what they share is great artistic and commercial potential. We can't wait to see these films come to life and to share them with Canadian audiences. Game Theory and the filmmakers are grateful for the contributions made by the initiatives benefactors which will help translate the promise of these projects to the big screen."
Pictured (left to right): Anna Fahr, Nach Dudsdeemaytha and Alexander Lasheras