Starting a new chapter: Wattpad's Allen Lau, Aron Levitz talk post-acquisition plans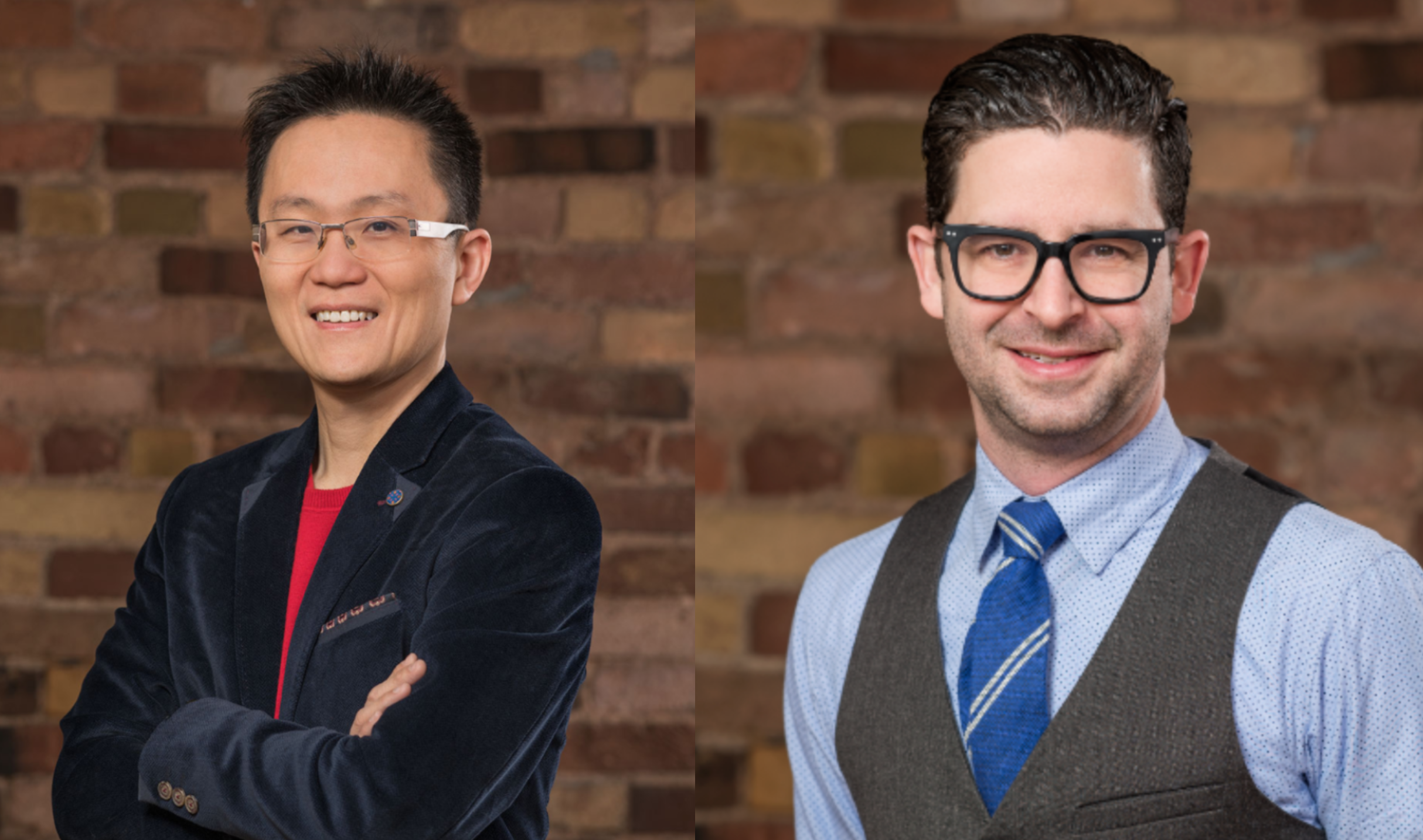 "Selling and accelerating the business are not mutually exclusive," says Lau, as the story-sharing platform prepares to combine with comic publisher Webtoon to form a world-beating IP factory.
Wattpad was the talk of the entertainment industry on Tuesday night as news broke that the Toronto-based story-sharing platform will be acquired by Korean internet conglomerate Naver in a transaction valued at around US$600 million (roughly C$756 million).
With the blockbuster deal, which is expected to close in Q2 of 2021, Wattpad will move under the same umbrella as Naver-owned Webtoon, a digital comic platform that, like Wattpad, allows its users to self-publish their work across a vast network of users.
Collectively, the platforms boast around 160 million monthly users (Wattpad has 90 million, Webtoon has 62 million), representing somewhat of a mega-merger within the world of user-generated storytelling. The hope now is that the companies will form a world-beating IP factory capable of surfacing a consistent pipeline of hit global projects and franchises.
The day after the news broke, Playback caught up with co-founder and CEO Allen Lau and Wattpad Studios general manager Aron Levitz to find out what the deal will mean for the Canadian company, its various partners and the future of the platform.
Playback: Had selling the company been something you were considering for a while, or did the opportunity present itself when you were approached by potential buyers?
Lau: The most important thing for us is to grow and accelerate towards achieving our vision. In that context, we have been constantly talking to strategic partners or investors. Webtoon specifically is the sponsor of our 2020 Watty Awards, our annual writing contest, so we have known them for a while.
This deal is a match made in heaven for us, because the combination of the two companies will have over 160 million monthly users in this storytelling space. Over the years, Wattpad has built an ecosystem that includes on-platform digital reading and writing content, as well as IP adaptations through Wattpad Studios. All of a sudden our ecosystem has drastically expanded – this is something super exciting for us, because it allows us to get to our vision so much faster.
After a quiet year on the M&A front in 2020, many analysts have predicted a busy 2021. Is the timing  of the deal significant? 
Lau: We haven't been actively been looking for an acquirer, or anything like that, but it was very opportunistic. We have experienced very strong growth in the past years and many of our business models are becoming proven and established. As a company, we are fast approaching cashflow break-even, so absolutely we can continue to maintain the independent path. We were not actively looking, but this was an opportunity we couldn't pass up.
How does the deal advance the strategy for Wattpad's content division, Wattpad Studios? 
Levitz: It's a really amazing moment when you see the alignment of Wattpad Studios and Webtoon. In Webtoon, we get to work with people who have expertise in new formats, whether that's a graphic-novel format, or animation or something else. Wattpad and Wattpad Studios has been able to bring hits to screens and shelves around the world, everything from After to Light as a Feather, and we've already had two releases this year: in Singapore we've had Slow Dancing and in Indonesia we've had Turn On.
When you're bringing these two huge players in entertainment together, it's going to help us accelerate our mission, which is to listen to audiences, understand the data behind why they love certain stories, and bring them back to those audiences on screens and shelves all over the world.
Is there any notion that the platforms, Wattpad and Webtoon, can or will be integrated in some way?
Lau: Wattpad will continue to operate independently. Other than a shared vision, one thing we have in common is the IP and we believe there will be a lot of cross-pollination across the two platforms. Those synergies may be derived through adaptation, or some other areas of collaboration. The simplest example I use is this: taking some of the top IPs on our platform and adapting them as comics. These details will be worked out over a period of time. We're going to take it one project at a time.
Also, because of the expanded ecosystem, we will create more opportunities for creators and writers to monetize [their work]. It's good for the writers on our platform, good for Wattpad as a whole, and, I would even say, good for Canada because all of a sudden the size of the opportunity has doubled.
What will this mean for the existing deals Wattpad Studios has in place? 
Levitz: As Allen said, by expanding our entertainment ecosystem it creates more opportunities to monetize stories in TV, film, publishing. Both companies have already had award-winning films, books – we have these massive entertainment communities on our own, so as we figure out those alignments there's only upside for the entire entertainment industry to be able to find better audience-driven stories that garner better success when they get to screen.
You're going to see more amazing content coming out of our backyard, here in Canada. We're going to shape how the world thinks about entertainment in the future.
Starting the company in 2006, what does it mean to see this deal come to fruition? 
Lau: It's an extremely important milestone. I wouldn't even say it was one of the most important days: yesterday was, in fact, the most important day in the history of the company.
When we first started Wattpad – in a food court, with an idea written on the back of a napkin – we always imagined a day like this, because we want to build a massive community of readers and writers. This is an amazing outcome for everyone.
But selling and accelerating the business are not mutually exclusive: we can sell and also continue [to grow the business] at an even faster pace at the same time. The last episode of season one wrapped up on Tuesday. Today is the beginning of season two, episode one.