In brief: CFC unveils 2021 Film Program participants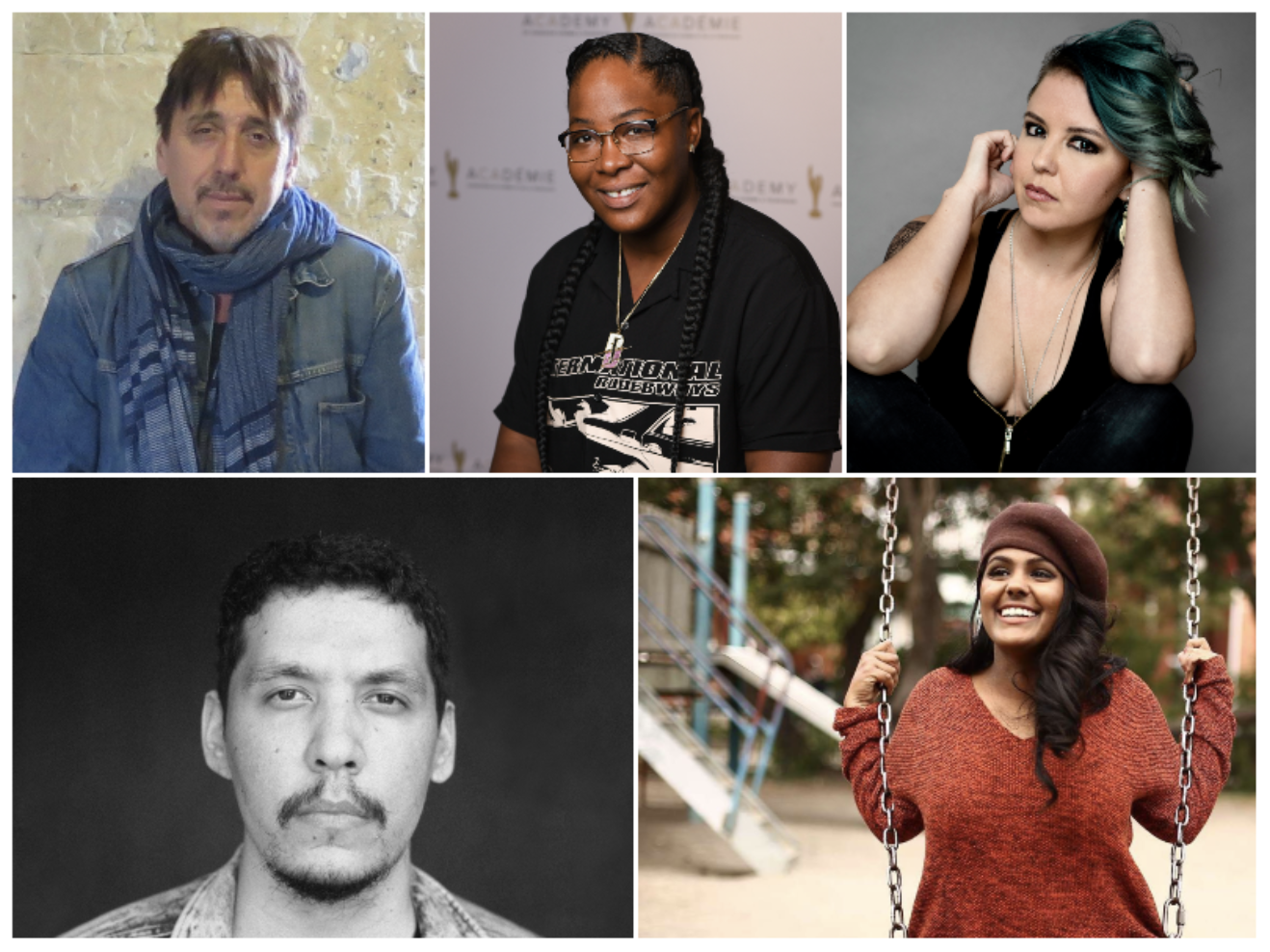 Berlinale selects Canadians for its virtual Talents program, WIFT Canada examines barriers for caregivers in the industry, and Shark Teeth gets to work on season two of Secrets In The Ice.
CFC names 18 residents for 2021 Film Program
The Canadian Film Centre (CFC) is ringing in the new year by lifting the lid on its 2021 Film Program residents.
Starting this week, the five directors, five producers, four writers and four editors tapped will take part in the cultural organization's professional program virtually. Over the next six weeks, the program will see the CFC work with the recipients on an individually tailored part-time basis as they prepare for the start of the full-time component of the stream, which runs from March to July.

"We are incredibly inspired by these 18 individuals and by their bold visions and need to tell stories that represent their distinct POVs," said chief programs officer Kathryn Emslie in a blog post about the news on the CFC's website. "We are very excited to be working with them to support their creative voices, aspirations and projects, and we've adapted the program to allow everyone some space and time over the next six weeks to prep for the opportunities that await them."

This year's director cohort consists of: writer/director A.W. Hopkins, a member of the N'Quatqua First Nation; director Cazhhmere; Cowichan filmmaker/actor Mary Galloway; Canadian-Pakistani writer/director Hamza Bangash; and Tamil-Torontonian director/writer V.T. Nayani.
Meanwhile, producers selected include: Diaspora Creative CEO Abubakar Khan, Vancouver-based Filipino-Canadian filmmaker Kent Donguines, Toronto-based producer, production manager and coordinator Josh Clapp, Toronto-based Nigerian-Canadian filmmaker Temilola Adebayo and Goldrush Entertainment development exec Christina Saliba.
Further, Reeyaz Habib, Muna Deria, Andreas Vatiliotou and Rahul Chaturvedi comprise the scribes set for the stream, while Ashley Gilmour, Daniel Montiel, Alison MacMillan and Craig Scorgie round out the Film Program's four editors.
Canadians prepare for digital Berlinale Talents program
Eight Canadians are among the 200 selected participants of the 2021 Berlinale Talents program. Taking place virtually this year between March 1 to 5, the program offers networking opportunities and a digital creative forum at the HAU Hebbel Theatre am Ufer in Berlin. The Canadian talent pool includes directors Rodrigo Barriuso, Joële Walinga, Leila Khalilzadeh, JJ Neepin and Joannie Lafrenière; distributor Hilary Hart, head of acquisitions and distribution at Game Theory Films; art director and production designer Melanie Garros; and actor and screenwriter Nina Kiri. Of the 200 selected participants, 55% identify as women, with a talent pool that includes director, writers, distributors, editors, sales agents, film critics, composers, designers, and more.
WIFT Canada to survey issues caregivers face in the industry
The Women in Film and Television (WIFT) Canada Coalition is taking a deeper look into how the COVID-19 pandemic has disproportionately affected women in the screen-based industry with a survey on child and family care. The industry-wide survey, held in partnership with Reel Families for Change Canada and with support from the Canada Media Fund, will examine the issues that women and caregivers face within the industry in an effort to reduce barriers to entry. Employment in the film and television sector fell by 2.7% in 2020, according to Statistics Canada, while total hours worked declined by more than 10%. WIFT Canada Coalition will present preliminary findings in a webinar on March 11, with an initial report planned for publication in the spring.
Shark Teeth rolls on season two of Secrets In The Ice
Production is underway on season two of Toronto-based prodco Shark Teeth Films' Secrets In The Ice (10 x 60 minutes).
Renewed for a sophomore season by Science Channel in the U.S. last November, the unscripted series uses experts and scientists to examine dark secrets and lost relics from some of the coldest places on Earth.
For this season, producers are planning on replacing location filming with stock footage and CGI. The team is also considering a potential location shoot in Norway depending on the next few months. All told, season two is expected to wrap this September.
Secrets In The Ice is executive produced by Shark Teeth's Tom Mudd and Adrian Carter. Paul Taylor serves as series producer.
Image courtesy of the CFC, left to right: Film Program director participants A.W. Hopkins, Cazhhmere, Mary Galloway, Hamza Bangash and V.T. Nayani