Second round of layoffs hits Bell Media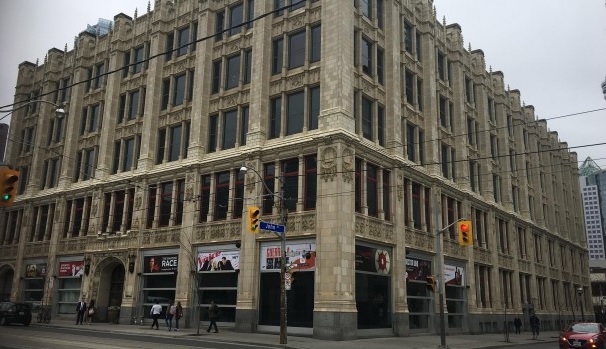 Updated: Discovery GM Edwina Follows becomes one of the latest senior executives to exit the company, Playback has learned.
Two weeks after a leadership restructure that saw the departure of several key execs, a second round of Bell Media layoffs has resulted in more than a dozen job cuts, including Discovery Canada general manager Edwina Follows.
Positions affected in the latest round of layoffs are across Bell Media's sales, programming and local TV and radio divisions, Playback has learned.
In addition to Follows, Tyson Parker (director, podcasting and artist and music industry relations), Rob Farina (head of content, strategy and iHeartRadio), Martin Spalding (managing editor, CTV Montreal), Lis Travers (CTV News Channel and CTVNews.ca Toronto), John Voiles (VP, Bell Media sales, Western Canada) and Stewart Meyers (VP and general manager for Bell Media Alberta) are also no longer with Bell Media. Email accounts for all seven individuals returned automated responses saying they were "no longer with Bell Media." Anton Koschany (executive producer, W5) has also departed, while Grant Ellis (general manager at BNN Bloomberg) confirmed via Twitter that he will no longer hold the position as of Monday, Jan. 25.
A spokesperson declined to comment on the second round of cuts, stating only that "any changes in roles would reflect our strategy to make Bell Media easier to work with while driving content and platform innovation."
Follows has been a fixture within the Canadian documentary and non-scripted space since joining Discovery around 15 years ago. In 2003, she joined Exploration Production Inc. (EPI), Bell Media's in-house production unit for Discovery, before taking an executive producer role at Discovery Canada. After serving as director of production from 2008 to 2012, Follows shifted into a programming role as director of commissioning and production. In 2018, she was promoted to GM of the network, responsible for the day-to-day strategic and operational management of Discovery Channel, as well as Animal Planet, ID, Velocity and Discovery Science.
Parker, a former Universal Music Canada exec, joined Bell Media shortly after Randy Lennox stepped in as president of content and broadcasting in 2015. Farina joined from Rogers Sports & Media the same year. Meanwhile, Spalding has been with Bell Media since 2007, Travers since around 2004, Voiles since 2008 and Koschany, who won the Gordon Sinclair Award last year, has worked on the broadcaster's news shows since the mid-90s.
News of the second round of layoffs, which Playback understands took place on Monday, comes two weeks after the sweeping executive restructure that saw the departure of Mike Cosentino (president, content and programming), Tracey Pearce (president, distribution and pay), Nanci MacLean (VP, Bell Media Studios and president, Pinewood Toronto Studios), Corrie Coe (SVP, original programming) and Kevin Goldstein (VP, regulatory affairs, content and distribution, BCE) and Bell Media communications VP Scott Henderson.
The first round of layoffs was announced on Jan. 5, the day after incoming Bell Media president Wade Oosterman took the reins from outgoing president Lennox.