How the industry is moving from consultation to action on diversity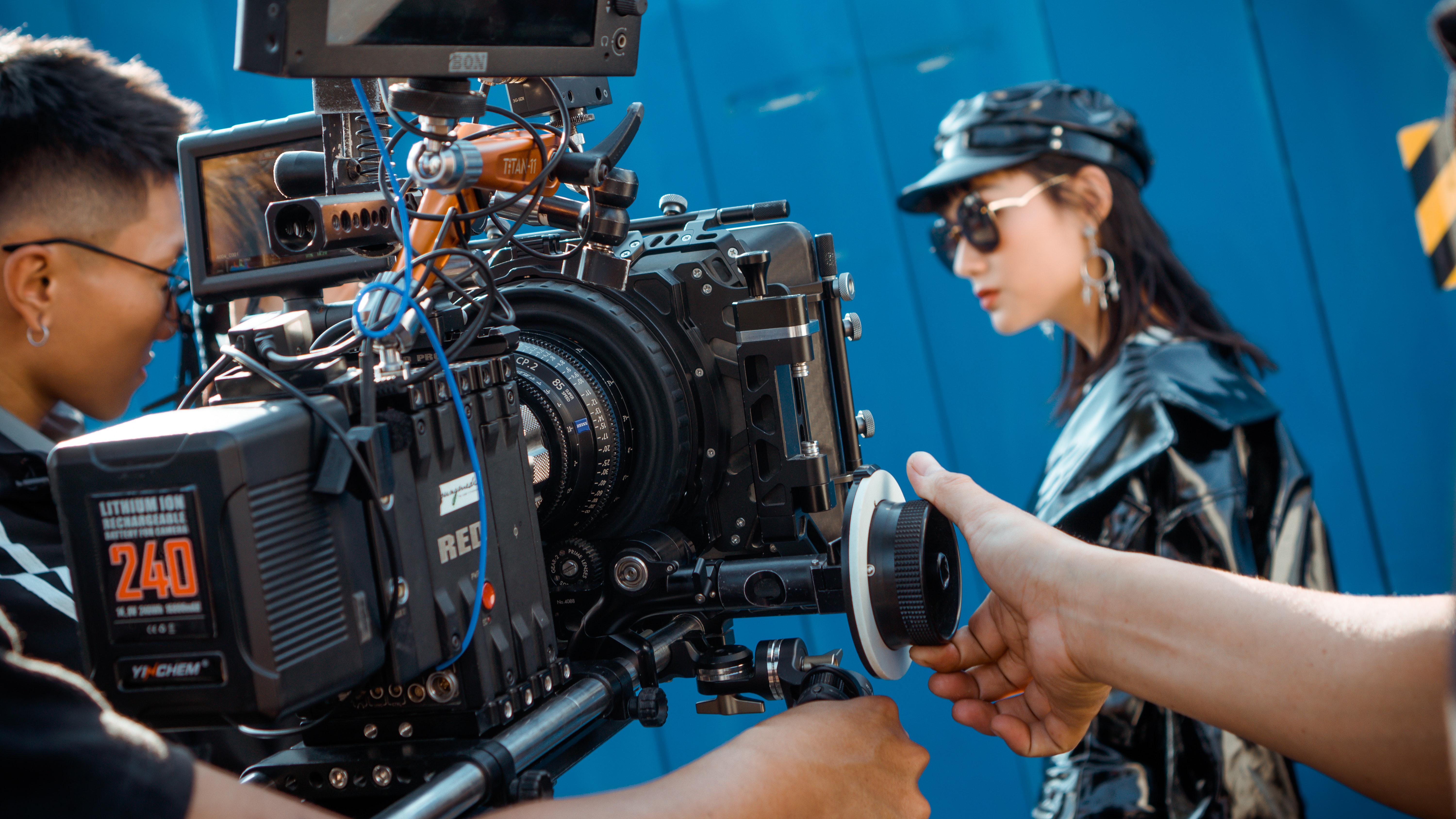 Women in Film and Television Canada sought to bring positive vibes to 2021 with a panel on how the industry is moving forward to help underrepresented voices get a foot in the door.
While 2020 was unquestionably a year of change in Canada's screen-based industry, the people and organizations helping to lead progressive change for underrepresented voices are pushing to ensure the momentum continues in 2021.

"This is a marathon, not a sprint," said Tamara Dawit, a filmmaker and consultant with the Canada Media Fund (CMF) on underrepresented communities for anglophone Canada, for the funder's work toward equity and inclusion.
Dawit was among four panelists discussing "Positive Vibes from a Negative Year," at Women in Film and Television Canada's first webinar of 2021. Moderated by filmmaker Shana Mayra yesterday (Jan. 14), the panel brought together members of some of Canada's leading organizations to discuss how they're moving forward with plans to serve underrepresented voices.
Joining Dawit on the panel were Kathleen Beaugé, co-chair of Telefilm Canada's equity and representation action committee and CMF program administrator; Kerry Swanson, associate director of the Indigenous Screen Office (ISO); and Joan Jenkinson, executive director of the Black Screen Office (BSO).
The panel made it clear that the time of consultation is still ongoing to ensure that the results can create permanent solutions to systemic issues. "I think sometimes when the creative community looks at what we're doing, they're just waiting to see changes in the programs, because those are the things that you interact with, but it's a much bigger piece of work," said Dawit, adding that CMF is looking at how to "create meaningful and lasting change" through its consultations.
"Consultation and action really go hand in hand," added Beaugé. "I don't see how sustainable change can be made without having this consultation, and then doing the work together to craft the solutions."
Swanson warned, however, that consultation needs to be paired with serious action, so they don't hurt relationships with the communities they're speaking with. "So many people have been consulted, and consulted, and seen nothing happen; then there's a mistrust around that process that you have to overcome," said Swanson. "We're very focused on always making sure that we follow up with real meaningful actions."
Another significant step moving forward is the creation of benchmarks to review where the industry stands today. Both CMF and Telefilm were able to begin collecting data on underrepresented communities through the allocation of the COVID-19 relief funds, but that process raised other challenges. Among them, according to Beaugé, are privacy issues, accuracy, evolving vocabulary around how groups are defined, and collecting information from third parties, as well as finding ways to cover intersectionality.
The need for metrics extends beyond the internal affairs of the industry. Jenkinson noted that the BSO plans to launch a national racialized audience survey to ensure that the needs of all Canadians are being met, since current audience data in Canada does not account for race.
The ISO has its own plans for consultation with the Indigenous community this year to look at the topic of Indigenous identity. The issue hit headlines at the end of 2020 when concerns surfaced about filmmaker Michelle Latimer's claims of ancestry, which could not verified by members of the Kitigan Zibi community.  "I know a lot of people are looking to us for leadership on that," said Swanson.
The ISO is also looking for permanent funding from the federal government, saying the organization has had difficulty with long-term planning when there's no promise of funding in a given year. Both Swanson and Beaugé highlighted that the pandemic exacerbated the gap between established members of the industry and underrepresented groups trying to find a foothold.
"[The COVID-19 pandemic] has been an opportunity for us to demonstrate how desperately needed an organization like us is," said Swanson. "We were able to meet the need of those working outside the large funding institutions, and we were ready to hit the ground running because we were already engaged in that ongoing dialogue with our community."
"We want to do the work," said Jenkinson. "We don't want to have to continue to raise the money to do the work."
Image: Pexels