Amazon greenlights docuseries on Toronto Maple Leafs
All or Nothing: Toronto Maple Leafs is Amazon Prime Video's second Canadian original series and is part of the streamer's "continued investment in Canada."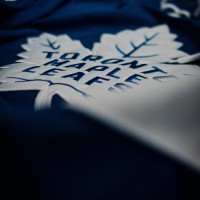 Amazon Prime Video has commissioned its second Canadian original series, a multi-episode sports docuseries on the Toronto Maple Leafs' upcoming NHL season.
The series, titled All or Nothing: Toronto Maple Leafs, is produced by Amazon Studios in association with NHL Original Productions and Cream Films, the film division of Toronto-based prodco Cream Productions. Executive producers on the series are Steve Mayer, Ross Greenburg and Steven Stern.
This is a continuation of the All or Nothing docuseries franchise created by Amazon Studios, which has previously followed American Football teams, as well as English and Brazilian football teams. The new series will follow the team in the first-ever all-Canadian division in NHL history, giving an "intimate look into the world of the players, coaches and team personnel."
The Canadian iteration of All or Nothing is part of Amazon's "continued investment in Canada," according to James Farrell, VP of local originals at Amazon Studios, in a statement. It is the second Canadian original commission for Amazon Prime Video, following the greenlight of a revival of The Kids in the Hall, announced in March 2020.
Amazon Studios has filmed 22 original series in Canada in 2015, according to the release, including The Boys in Toronto, The Man in the High Castle in Vancouver, Tales from the Loop in Winnipeg, and The Voyeurs in Montreal.
The U.S.-based studio has recently taken steps to further its work in Canada. It is currently seeking a Toronto-based scripted development executive to determine its mandate for Canadian scripted originals and commission Cancon.
Image: Unsplash