Is Amazon Studios preparing to open a Canadian division?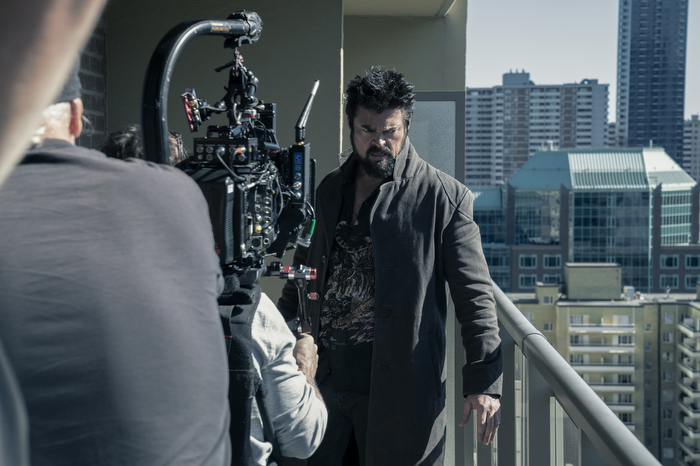 Could a new listing for a Toronto-based scripted development executive mean a significant investment in original Canadian content for the streaming service?
A mazon has signaled the possibility of greater investment in Cancon in the early days of 2021.
Amazon Studios published a vacancy for a scripted development executive based in Toronto on Jan. 6; if filled, the role will see one of the first Canadian execs in a position to greenlight Canadian-produced content for a major U.S. streaming service.
The listing, which is currently listed on Amazon's career site, describes the role as determining the "mandate for Canadian scripted originals."
The selected candidate, who is expected to have multiple years of experience in the Canadian media sector, will serve as a liaison between top Canadian industry players and other Amazon Studios departments while developing "new voices within the TV landscape to provide a variety of top-tier programming for all Canadian Prime Video customers." The posting also mentions oversight of an internal team that includes a "junior exec and a group coordinator."
Playback Daily received no comment from Amazon Studios on their current plans in Canada.
The listing comes roughly two months after the federal government tabled Bill C-10, an amendment to the current Broadcasting Act that will subject OTT services, such as Netflix, Amazon Prime Video and Disney+, to domestic regulations and give the CRTC more regulatory power. It also arrives at a time when Canadian media giants such as CBC and Bell Media have restructured their leadership teams, leading to the departure of some of the country's most experienced programming executives.
While streaming services and U.S. studios have operated in Canada for several years now, either through service productions or original commissions, there have been scant examples of Canadian hires specifically for the purpose of local productions.
Most recently, WarnerMedia hired Deanna Cadette and Melanie Nepinak Hadley to lead its Global Access Programs initiative in Canada, launching a writing program for underrepresented talent with the Canadian Academy.
Amazon has already invested in Canadian originals. It unveiled its first scripted Canadian commission in early 2020 with the revival of The Kids in the Hall, produced by Project 10 alongside Saturday Night Live creator Lorne Michaels' production company Broadway Video. In unscripted, Blue Ant Media-owned prodco Saloon Media coproduced the 2020 docuseries Ted Bundy: Falling for a Killer.
A number of Amazon Prime originals are also shot in Canada, including The Boys (pictured), American Gods and The Expanse in and around Toronto, and Upload and The Man in the High Castle in Vancouver.
Other Canadian commissions from U.S. streamers include The Order, Another Life, Anne with an E, Travelers and The Last Kids on Earth on Netflix; Cursed Films and the recently revived Slasher on Shudder; and For Heaven's Sake on CBS All Access.
Netflix was the first of the streaming services to announce plans for the Canadian media sector. In 2017 it made a pledge to spend $500 million in Canada, which it reportedly hit in 2019, with plans to further invest in Canadian productions. However, Netflix did not specify how much of the investment was spent on domestic productions over service. In 2020 the streamer put out a call for English-language pitches from Canadian creatives, signaling its plan to invest in more Canadian originals, and received more than 10,000 submissions.
Image of The Boys courtesy of Amazon Studios