Seismic shakeup: industry mulls ramifications of Bell Media reorganization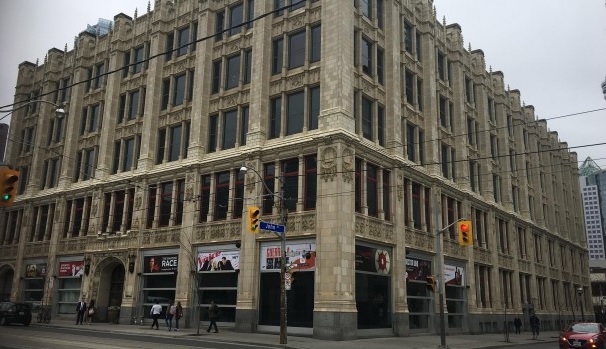 As the dust begins to settle on Tuesday's announcement, producers and industry execs weigh in on how they're interpreting the shock move that saw the removal of the majority of Bell Media's content leadership team.
Earlier this week, the Canadian screen industry was abruptly woken from its holiday slumber as incoming Bell Media president Wade Oosterman enacted an executive shakeup the likes of which has rarely been seen in domestic broadcasting history.
By late afternoon on Tuesday, rumours were swirling that something big was happening at the media company. As afternoon turned to evening, the magnitude of the reorganization became apparent.
The news, broken by Playback, sees the departure of Mike Cosentino (president, content and programming), Tracey Pearce (president, distribution and pay), Nanci MacLean (VP, Bell Media Studios and president, Pinewood Toronto Studios), Corrie Coe (SVP, original programming) and Kevin Goldstein (VP, regulatory affairs, content and distribution, BCE). In addition, Scott Henderson is no longer VP, communications at Bell Media. Henderson has been offered, and is considering, a new position at the company.
Many had predicted things would change with Randy Lennox's departure, but few – including those within the company – envisioned a scenario in which the majority of the content leadership team would be removed in one fell swoop.
Executive shakeups of this nature do happen in Canadian broadcasting, but they are usually the result of mergers or acquisitions. Tuesday's cuts were different, blindsiding many Bell Media insiders and leaving the wider Canadian industry stunned.
Aside from being a purge of Lennox's content team, the axed employees also represent a generation of executives that came up under former CTV CEO Ivan Fecan, who led the company from 1996 to 2011. These executives guided the company through a number of television eras such as the growth of direct-to-home satellite TV, the expansion of the multi-channel universe and the rise of the global streaming entities.

In an internal memo, Oosterman said the "streamlined organizational structure" would help to consolidate Bell's position in the fast-changing media environment. "To continue to lead in a transforming industry, our operational structure needs to make doing business with us easier while also enabling necessary investment in the exciting new content and technology innovation opportunities ahead – including leveraging our leading position to drive more advertising inventory to fund the necessary investments in growth."
Like many media companies, Bell Media – a division within vertically integrated BCE – has faced revenue declines during the pandemic. In its Q2 report, released in August, operating revenue decreased by 31.2% to $579 million. Its most recent quarterly report suggested it was turning a corner, with revenue down by 16.4% year-over-year to $628 million.
Across the globe, traditional media companies – including Disney, ViacomCBS, Warner Bros. Television Group and NBCUniversal – have dismissed hundreds of industry veterans and been forced to reposition their operations as global streaming entities continue to amass momentum and subscribers, a trend only exacerbated by the pandemic. This shift has been most apparent in the U.S., but Canadian companies now look poised to follow suit as the shift to streaming gathers even greater momentum.
Canadian industry tries to make sense of exec shakeup
Off the record, Playback has heard a wide range of views on the reasons behind the cuts. Many believe it signals a clear move away from commissioning original drama. Others see it as a necessary, albeit difficult shakeup from an incoming media boss looking to reduce overhead. Meanwhile, in the big picture, others suggest the move could be indicative of a parent company preparing to offload its media assets.
The industry is united on one thing, though: this is a hugely significant development, with long-term ramifications for the domestic media landscape.
"These layoffs should be deeply troubling to anyone concerned about the future of the Canadian media industry. These are among the finest executives we have in this country. At a time when other major media companies around the world are investing in more original programming and re-organizing their management teams around the development of global streaming opportunities, our largest company is cutting many of its top people," Brad Danks, CEO of OUTtv, told Playback Daily.
"Many of us have feared for years that our vertically integrated media companies would never rise to meet the competitive challenges required in a rapidly changing media industry and instead focus on their core mobile and Internet businesses. Time will tell if this is a move away from media or simply part of a larger strategy but – on the face of it – these layoffs should raise significant questions and concerns regarding Bell's long-term intentions," he added.
With the departure of Cosentino, Bell Media's content arm will now be helmed by Karine Moses, who has been promoted to SVP, content development and news, in addition to her existing role of vice chair, Quebec.
Moses has been with Bell since 1997, holding a number of leadership roles across numerous facets of the BCE business. In January 2019 she was named president of Bell Media Quebec, succeeding Gerry Frappier, and assumed the vice chair role a year later. Under Moses is Justin Stockman – who will lead English-language TV programming including CTV, Crave and specialty in the role of VP, content development and programming – and Suzane Landry, who will oversee Bell Media's French-language content operations, also with the title of  VP, content development and programming.
The fact Moses is based in Quebec is of some significance, one Canadian media executive told Playback. "I think this sends a very simple message, which is that – outside of Quebec – Bell Media is getting out of the drama commissioning business. The executive, who has extensive experience on the regulatory side of the industry, added that it could be part of a larger strategy to signal to the CRTC that "we'll continue to do news, we'll continue to do specialty, like factual programming, but effectively drama is now really in the hands of the OTTs. We're out.'"
Bell Media declined to comment on the concerns of some members of the industry, referring Playback back to Oosterman's internal memo (quoted above).
Of course, Bell Media still has regulatory obligations to meet when it comes to producing drama and other original content. But the request for greater flexibility in terms of the programming broadcasters create will likely be a feature of upcoming regulatory discussions with the Commission, said the media exec.
In recent years, private broadcast groups have asked the CRTC to allow greater flexibility in their CPE obligations. Those requests have taken on more urgency during the pandemic, with private broadcasters seeking regulatory relief in a media climate that has seen advertising revenue take a substantial hit since March.
The media exec says Corus has been pitching a similar thing to the Commission. "They want to do news and specialty, but they don't want to do drama. There's a real consistency of messaging between what Corus is advocating for and, ultimately, what Bell has just done. It cannot be seen in any other fashion," said the media exec.
One producer Playback spoke with said the cuts are concerning in the context of a broadcasting sector that has commissioned fewer shows in recent years. "Canadian producers are a paranoid bunch of people, because we've seen original programming diminish very steadily over the years, to the point where it's at a bare minimum already. And so, of course, when we see senior commissioners let go, it's alarming."
However, the producer cautioned against assuming the worst while there are still so many unknowns. "Maybe these are primarily economic decisions, based on the fact 2020 was a bad year for them. So perhaps they've brought [Oosterman] in to fix the bottom line. And maybe if they do, they can continue to put their money into what goes on screen."
The removal of the Bell Media content team also raises questions of how Bell Media will execute on some of its diversity commitments, given that the three execs (Lennox, MacLean and Henderson) working most closely with organizations such as BIPOC TV & Film are no longer with the company. A memo from Moses said Stockman, who was upped to VP, content development and programming, will head up Bell Media's diversity and inclusion initiatives going forward.
"We hope that Bell Media will continue to commit to authentic change and action, working alongside BIPOC TV & Film and other community organizations, and further the great work and initiatives that Randy, Scott, and Nanci have put in place. Bell Media has been an incredible partner and ally, spearheading industry-wide changes – big and small, internal and external – that will have long-term impact on representation, both on and off screen," said a spokesperson for BIPOC TV & Film.
An unclear commissioning picture
For the production community, the terminations make the commissioning picture somewhat blurry at Bell Media – both in terms of the content it is looking to greenlight, and who producers should connect with.
"I think the biggest questions left unanswered from what all can read is: who is left standing? It feels like all the usual ports of call have been removed, so we will have to scramble as to who we will be dealing with going forward," said one producer. "It is quite a shocking blow. And the fact that it was done immediately after Randy [Lennox] departs is very unsettling. No one is quite sure how to interpret that from within the industry. So many household names gone just like that. People that have been the core of this media maker for decades."
The role shift for Stockman, who was unavailable for comment, may offer some insight. This is his second re-title in 16 months and he was previously tasked with premium SVOD and OTT, playing a key role in renegotiating multiple content deals with Hollywood studios to reduce costs and secure enhanced rights flexibility.
Looking ahead, the producer hopes Bell Media can swiftly provide clarity around its future commissioning goals.
"I'm also curious to know what this means for their priorities on Cancon and independent content going forward. Bell has been one of the largest supporters of, and spenders on Cancon. Was it just the people they let go? Or does that commitment still remain? This needs to be answered."