Deals: Beyond Rights, Arcana Studio, HBO Max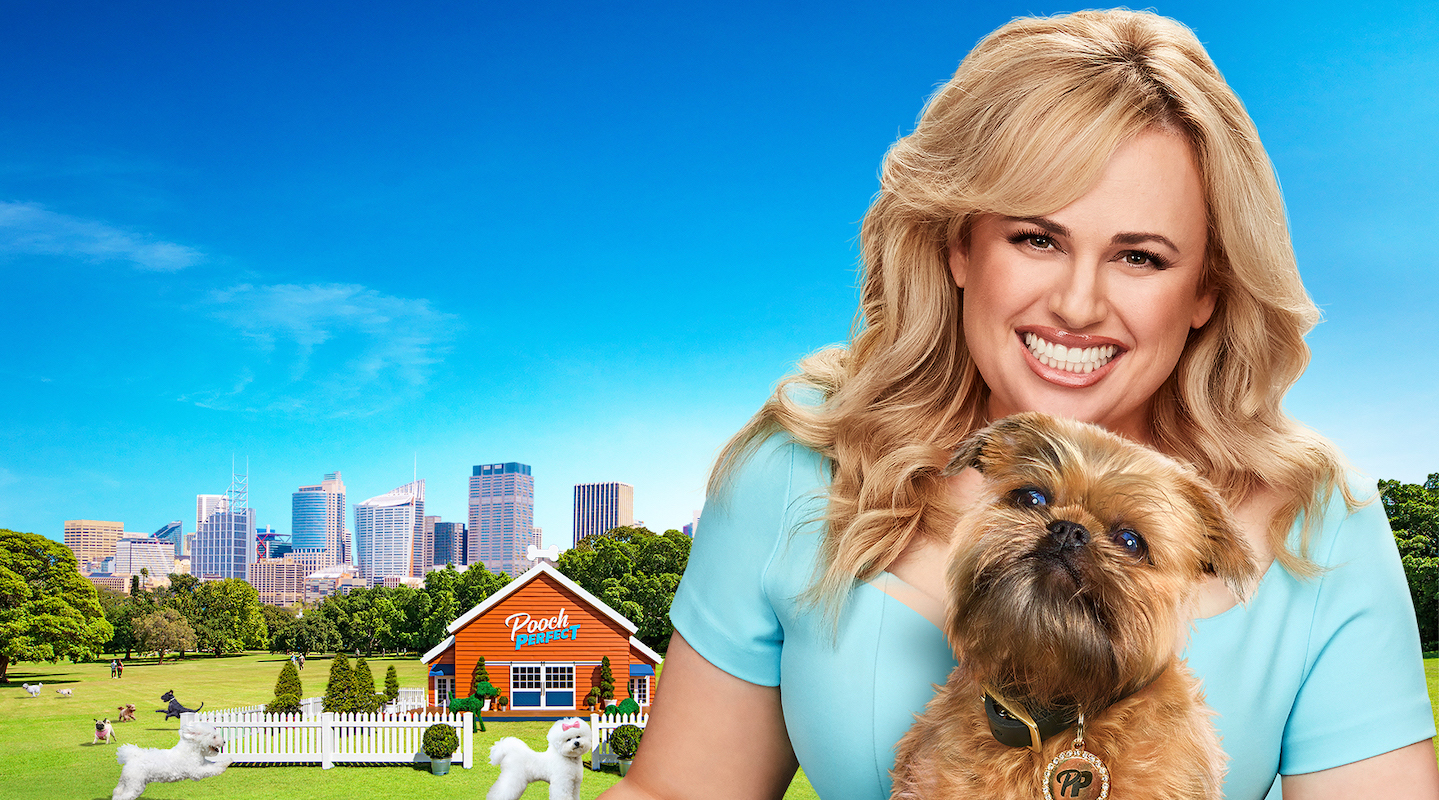 Blue Ant Media and Quebecor secure Pooch Perfect, while Vertical Entertainment acquires the U.S. rights to The Clockwork Girl, plus more.
Beyond Rights
Blue Ant Media and Quebecor have picked up the rights to Australian unscripted competition Pooch Perfect (8 x 60 minutes, pictured). The series, hosted by actor Rebel Wilson, follows professional dog groomers as they take on weekly challenges to prove who is "top dog" among them, with U.K. distributor Beyond Rights handling sales. Blue Ant picked up the rights for English Canada and Quebecor for French Canada. Other sales for the series were in Denmark (TV2), Finland (YLE) and Portugal (SIC). A U.K. version for the series is set to premiere this week, and format deals have also been made for Tresor TV Productions in Germany and the prodco Fabiola in the Netherlands, Belgium and Luxembourg.
Arcana Studio
L.A.-based film distributor Vertical Entertainment has picked up the U.S. rights to Arcana Studio's upcoming animated feature The Clockwork Girl. The film, based on a graphic novel from Arcana CEO Sean O'Reilly and Kevin Konrad Hanna, follows the friendship between a robot girl and a mutant boy, and is set for release in summer 2021. Konrad Hanna directs the film and the screenplay is written by Jann co-creator Jennica Harper. The Clockwork Girl is produced by O'Reilly with John Han serving as executive producers. The film stars Alexa PenaVega (Spy Kids), Carrie-Anne Moss (The Matrix), Brad Garret (Everybody Loves Raymond), Jesse McCartney (Alvin and the Chipmunks) and Jeffrey Tambor (Transparent). Vertical previously distributed Arcana's animated film Pixies in 2015.
HBO Max
Writer/director/producer Richard Boddington's Against the Wild (2013), Against the Wild 2: Survive the Serengeti (2016) and An Elephant's Journey (2017) are headed to HBO Max this month – with all three family-adventure films expected to debut on the platform on Jan. 12.
Against the Wild follows two siblings and their devoted dog who become lost in the wilderness. The film's sequel sees the kids and their dog use their skills following a plane crash in the African bush. Meanwhile, starring Jeri Ryan, John Paul Ruttan and Ella Ballentine, An Elephant's Journey tracks a lost orphan boy and a giant elephant as they try to take down an elephant poaching syndicate.
As well, HBO Max has also acquired the U.S. rights to Boat Rocker Studios' Love Monster.
The animated preschool adventure series, which premiered on CBeebies in the U.K. this past January, is based on a book series of the same name by Rachel Bright. Now available on the streamer, the 54 x seven-minute show follows along as the titular creature learns important life lessons about emotions and inclusion.
Other broadcast partners for the series include ABC (Australia), CBC (Canada), RTE (Ireland), YLE (Finland), TVNZ (New Zealand), MBC (Middle East), Canal Panda (Spain) and Viu TV (Hong Kong).
A collaboration between BBC Children's in-house production unit, Boat Rocker Studios and UYoung, Boat Rocker manages global distribution and consumer products rights for the Love Monster property. Previously, Golden Bear signed on as master toy partner in an agreement that covers plush, plastic, role play, bath and wooden toys, and electronic learning aids in the U.K., Ireland and Australia.
With files from Kidscreen