Happy Holidays from Playback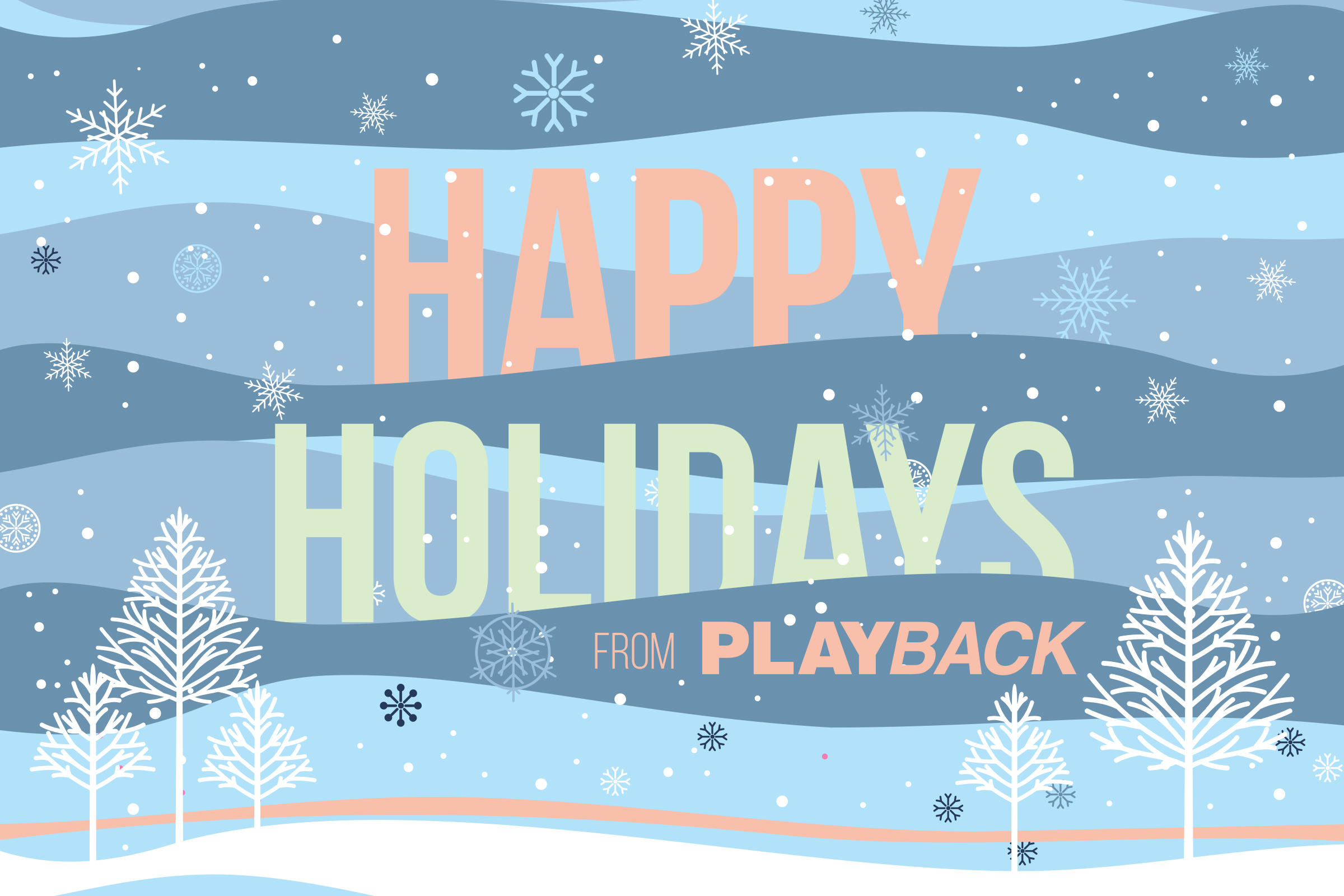 We're taking a break for the holidays and will return to regular newsletter publishing on Jan. 5.
Happy Holidays, Playback readers.
Thank you for subscribing to Playback and being part of our community in what has surely been the most unpredictable year in the history of Canadian screen-based media.
With the holidays fast approaching, we're taking a short break. Our team will be back with your regular daily newsletter on Jan. 5, 2021.
If you're looking for some light holiday reading to recap the year, check out our Best of the Year 2020, as well as our 10 to Watch and Indie List.
From the entire Playback team, have a wonderful holiday break and try to get some well-earned rest. Wishing health and happiness to you and your loved ones.