Little Orphans wins Best Canadian Feature at WFF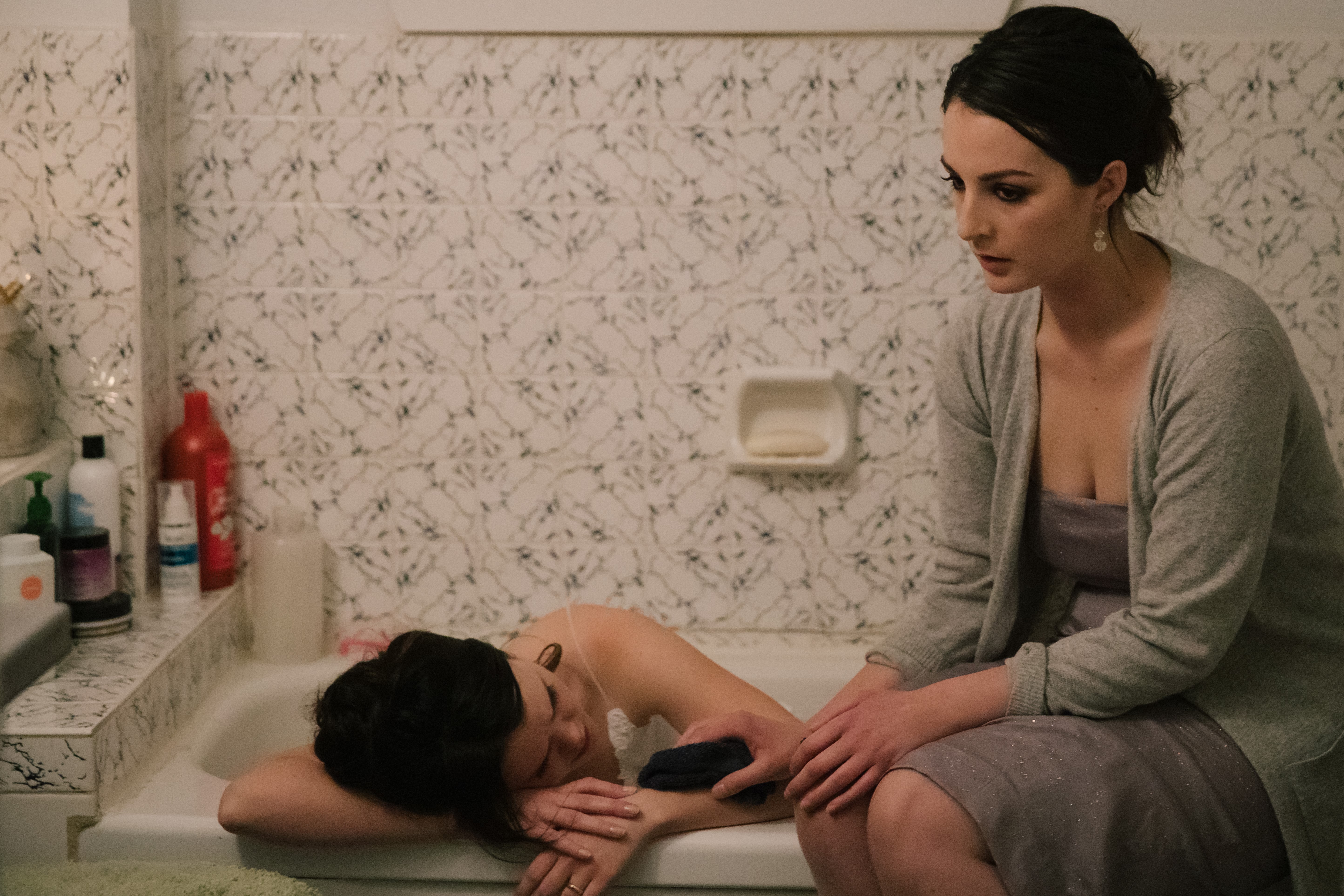 Other winners include Underground, Quebexit and Indian Road Trip.
Little Orphans was among the winners announced by the Whistler Film Festival (WFF) Sunday (Dec. 20) – picking up the Borsos Award for Best Canadian Feature prize.
Unveiled by the festival at a celebration on the final day of official programming for its 20th edition, the St. John's-shot debut feature from Newfoundland actor/producer Ruth Lawrence won the prestigious title as well as a $15,000 cash prize from the Directors Guild of Canada, B.C. and a $20,000 post production prize from Company 3.
Written by Emily Bridger and produced by Jennifer Hawley, Little Orphans follows three adult sisters who come together as one of them prepares to walk down the aisle. Distributed by Game Theory Films, the film stars Bridger, Marthe Bernard and Rhiannon Morgan.
"We are so excited to receive the Borsos Award. We've been buzzing from the news. It feels really special, too, since Little Orphans was developed through the Whistler Screenwriting Lab – to be screening at the festival and to receive this award is such an incredible honour," Bridger said in a statement about the news.
Best Director also went to Sophie Dupuis for Underground (Souterrain), meanwhile Québexit co-writers Gail Maurice, Xavier Yubens and Joshua Demers earned Best Screenplay.
Of note, A.W. Hopkins – who won the new Just Watch Us: Best B.C. Director prize presented by the Directors Guild of Canada, B.C. for Indian Road Trip – also secured an honourable mention in the Best Screenplay category. The project began as a short film script in WFF's Indigenous Filmmaker Fellowship in 2015 and was later expanded through the WFF Screenwriters Lab.
As well, Best Cinematography in a Borsos Film went to cinematographer Fred Gervais-Dupuis for The Marina directed by Étienne Galloy and Christophe Levac. Mathieu Laverdière also received an honourable mention for Underground. Previously, Laverdière won in the category in 2016 for The Cyclotron from director Olivier Asselin.
Further, director Josephine Anderson won the Best Mountain Culture Film Award for short documentary On Falling. Meanwhile, Motherload from directors Zoya and Izzy Lynch received an honourable mention.
On the acting side, Rémy Girard won Best Performance in a Borsos Competition Film Award for Éric Tessier's You Will Remember Me. Both Kelly McCormack (Sugar Daddy) and Rémi Goulet (The Marina) also earned honourable mentions for the award.
Additionally, both Tanya Lapointe's The Paper Man and Anaïs Barbeau-Lavalette's Goddess of the Fireflies earned honourable mentions. The Paper Man secured the mention in the World Documentary Award section, while Goddess of the Fireflies was recognized for the EDA Award for Best Female-Directed Feature.
As well, the $1,000 Canadian ShortWork Award went to director Ariane Louis-Seize's Shooting Star (Comme une comète), while Christian Trineer's The Painter from Nowhere received an honourable mention for the award.
Other winners include co-directors Rowan Landaiche and Amber Nordstrand's Rollerbladies, which picked up the $500 BC Student ShortWork Award presented by Capilano University's School of Motion Picture Arts, and co-directors Anna Dziczkaniece and Helen Burt's Utopia, which won WFF's first annual Sea to Sky Shorts Showcase, securing a $2,000 cash prize.
The showcase's second place went to director Kyle Killeen's Sea2sky P.I., while Steve Andrews Making Miki's Magic scored third place. Amanda Palmer's Nature Entwined received an honourable mention.
Image of Little Orphans courtesy of WFF