Event of the Year 2020: Canada's film festivals
The organizers from some of Canada's top film festivals look back on the herculean task of pivoting to digital during the pandemic and try to predict what's in store for 2021.
As 2020 draws to a close Playback is announcing its Best of the Year, an annual recognition of the people, companies and projects that set themselves apart from the pack. Due to the unprecedented challenges faced across the sector, this year's selections were especially tough, as the examples of resilience, ingenuity, quick thinking and collaboration on display were too numerous to mention.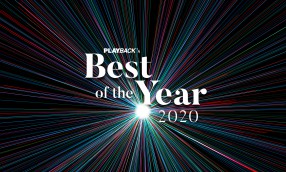 By Kelly Townsend and Lauren Malyk
The year 2020 has given new meaning to the phrase "the show must go on."
There was no part of the Canadian screen-based industry left untouched in the wake of the COVID-19 pandemic, but for film festivals it meant reinventing the wheel as they threw out months of planning to pivot to digital events.
Working out the kinks of a virtual festival model meant embracing collaboration. The Toronto International Film Festival (TIFF), which ran Sept. 10 to 19, made a pact with fellow fall festivals Telluride, New York and Venice to work together rather than compete, and Cameron Bailey, artistic director and co-head at TIFF, tells Playback they were also in talks with the Vancouver International Film Festival and FIN Atlantic.
"I was really reminded that this is a community of people who love cinema and are putting their all into bringing it to audiences," says Bailey. "This was one of the hardest years ever, I think, for anybody who's involved in putting a film festival on, and it was great to know that we were meeting that challenge together."
TIFF used the same digital platform as the New York Film Festival and the Sundance Film Festival, and Joana Vicente, TIFF executive director and co-head, says it was crucial for them to "collaborate and figure out what the priorities were" when working with platform developers.
Tonya Williams, founder of Toronto's Reelworld Film Festival, says Inside Out's executive director Andria Wilson contacted her in April to join a group of Toronto-based festival directors, which included Angela Britto from the Regent Park Film Festival, Deanna Wong from the Reel Asian Film Festival, Katherine Bruce of Planet in Focus and Naomi Johnson at imagineNATIVE Film + Media Arts Festival.
"We got great feedback as to what was working and what didn't so we could adjust things to our own festivals," says Williams, noting feedback covered everything from building FAQs to problems with closed captioning. "All the little details that you struggle with on your own, we were struggling through together."
Williams had an ambitious year-long strategy planned for Reelworld's 20th anniversary this year that included an event at the Canadian consulate in L.A. and special screenings with Cineplex to feature "the best of the best" from the festival's past, that had to be completely reconceived for a hybrid festival running Oct. 14 to 19.
Andrew Murphy, director of programming at Inside Out, says he was deep into curating the festival's film slate, fresh from attending the Berlin Film Festival in February, when they realized their 30th anniversary plans would be disrupted.
They still had hopes of running the festival as scheduled, from May 21 to 31, when they transitioned to working from home on March 17, but the writing was on the wall. By March 25 they announced the festival would be pushed to run Oct. 1 to 11.
The postponement gave organizers the time to "regroup, research, meet, study and rewatch" to make sure the festival would be financially stable and properly staffed for an online version, according to Murphy.
Broadcasters such as CBC and Super Channel also stepped in to help the fast-evolving model; films from the Hot Docs festival ran on CBC, Gem and the documentary Channel, while shorts from the Future of Film Showcase streamed on CBC Gem, and Super Channel supported a number of events, including the Canadian Film Festival and the Edmonton International Film Festival. Bailey cites Bell Media as a key partner in 2020 for both their Stay-at-Home Cinema event with Crave in the early days of the pandemic and the CTV broadcast of the TIFF Tribute Awards.
"It would be impossible to just throw digital aside and say, OK, we're done.' It's always going to be incorporated now." – Tonya Williams
Even contingency plans required a strategic pivot. The Whistler Film Festival (WFF) reworked the plans for its 20th edition as soon as the pandemic was declared in March, according to managing director Angela Heck. They would go on to announce a multi-city hybrid festival to start on Dec. 1 with Canadian films making up 70% of the program, with titles available to stream to the end of the month. By mid-November the second wave was in full swing and they were forced to cancel in-person screenings in Whistler and Vancouver, which Heck says was a "constant conversation and iterative process" until they officially pulled the plug on Nov. 18.
The organizers behind imagineNATIVE, which ran Oct. 20 to 25, tried to figure out how to emulate some of the festival's typical practices, such as gathering, in their virtual pivot. Focusing on giveaways was an "ah ha" moment for the festival, according to artistic director Niki Little.
The foundation team was able to mobilize over $20,000 in wellness gifts and prizes for artists and audience members from 11 different community partners, including Born in The North, Manitobah Mukluks, Sobeys and The North West Company. Little says imagineNATIVE was also able to raise over $55,500 in award money.
Access to more communities has been an alluring aspect of the virtual model, according to Little. She says imagineNATIVE had a total audience of under 30,000 and, moving forward, the festival wants to further its accessibility and create more opportunities for Indigenous artists.
However, while in-house streaming platforms have given film festivals a new resource to support an industry hard-hit by theatrical closures, Scythia Films founder and president Daniel Bekerman – one of the producers on Viggo Mortenson's Falling (pictured, bottom left), which ran the virtual festival circuit this fall – warns an audience growth will be a double-edged sword when it comes to sales.
If a film is shared too widely via festival, Bekerman explains, distributors may consider that a loss in sales potential, so organizers will either have to adjust their ticket volume, rely on geo-blocking or compensate filmmakers. It's still too early to measure the direct impact virtual fests have on distribution sales, but it's "an issue that has to be carefully monitored by the festivals and filmmakers," says Bekerman.
WFF is among the festivals that helped compensate filmmakers in 2020, sharing 50% of net proceeds from ticket sales with filmmakers and Canadian rights holders. "It became clear that pivoting to online VOD on a national basis offered an opportunity for filmmakers to reach out directly to potential audiences, and that a shared revenue model was not only welcome, but also the right thing to do during these challenging times," says Paul Gratton, director of film programming at WFF; Heck says WFF will review the revenue sharing model for next year's festival.
Williams says the crash course in digital has accelerated their strategic plans in making Reelworld programming year-long with professional development and incubators, such as their new apprenticeship program with Meridian Artists and their Producers Program initiative with Bell Media. "It would be impossible to just throw digital aside and say, 'OK, we're done,'" says Williams. "It's always going to be incorporated now."
Meanwhile, Bailey says the TIFF digital box "has been a lifeline" for the festival's year-long programming, which currently includes Reel Talk and the Secret Movie Club.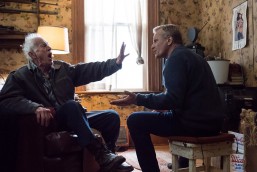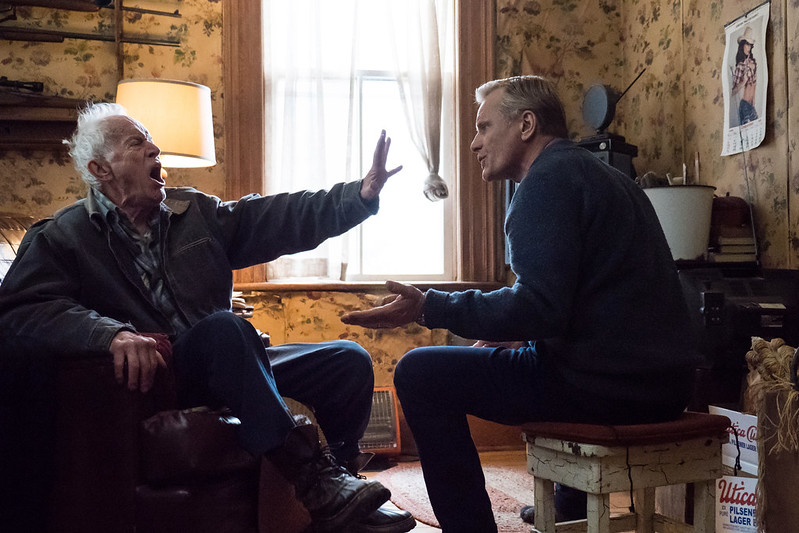 At the end of the day, however, it will be a steep climb back to financial security. TIFF lost more than 50% of their average yearly revenue, earning roughly 10% of what they usually earn during the festival, according to Vicente. And while the wage subsidy provided by the government helped keep a large number of staff members, roughly 17% of their staff were laid off in the summer.
A lack of COVID-19 relief from the government, which helped entire industries survive for 2020, could also signal the worst is yet to come, according to Williams, who also warns a lag in corporate sponsorships is another key area of concern for 2021.
From a programming standpoint, Murphy says festivals will have to contend with a smaller pool of films as production on indie films halted due to safety concerns and a lack of insurance. Festivals will also need to learn how to "recreate the magic" of in-person events, networking and parties for online audiences to increase ticket sales and overall engagement. Especially for festivals like WFF, where the destination is part of the experience, adds Heck.
Having a physical audience remains crucial to the market as well. Digital festivals remained a core component for sales in 2020, with streamers shelling out millions for hot titles, but Bekerman warns that a reliance on digital for film festivals could have a butterfly effect on smaller indie titles. While in pre-pandemic days a more "unconventional film" could build traction through word-of-mouth, films now face getting lost in the "buzz swamp" of social media. "Being around other people, seeing their reactions in the room – there's no replacement for that," says Bekerman.
On the flip side, Bekerman says virtual panels have been a positive byproduct of going digital, allowing broader access for participants to talk film.
WFF is actively looking at what the future model is for film festivals. The organization launched a study with Nordicity on Dec. 15, supported by the Canada Council for the Arts, to examine post-pandemic film festival models, best practices, and the benefits and drawbacks of the shift to digital. The initial study is expected to be complete by March 2021, which Heck says, combined with its results from its 20th edition, will inform how Whistler moves forward.
"We all adjusted really quickly to something that we couldn't have believed, even if we put it in a movie; it was so unreal," says Williams. "We all should pat ourselves on the back that we survived."
Pictured (L-R): Top – Cameron Bailey and Joana Vicente (photo by Luis Mora), Niki Little (courtesy of imagineNATIVE); Bottom – Tonya Williams, Angela Heck and Andrew Murphy (courtesy of Samson Learn)