Michelle Latimer resigns from Trickster after questions raised of Indigenous identity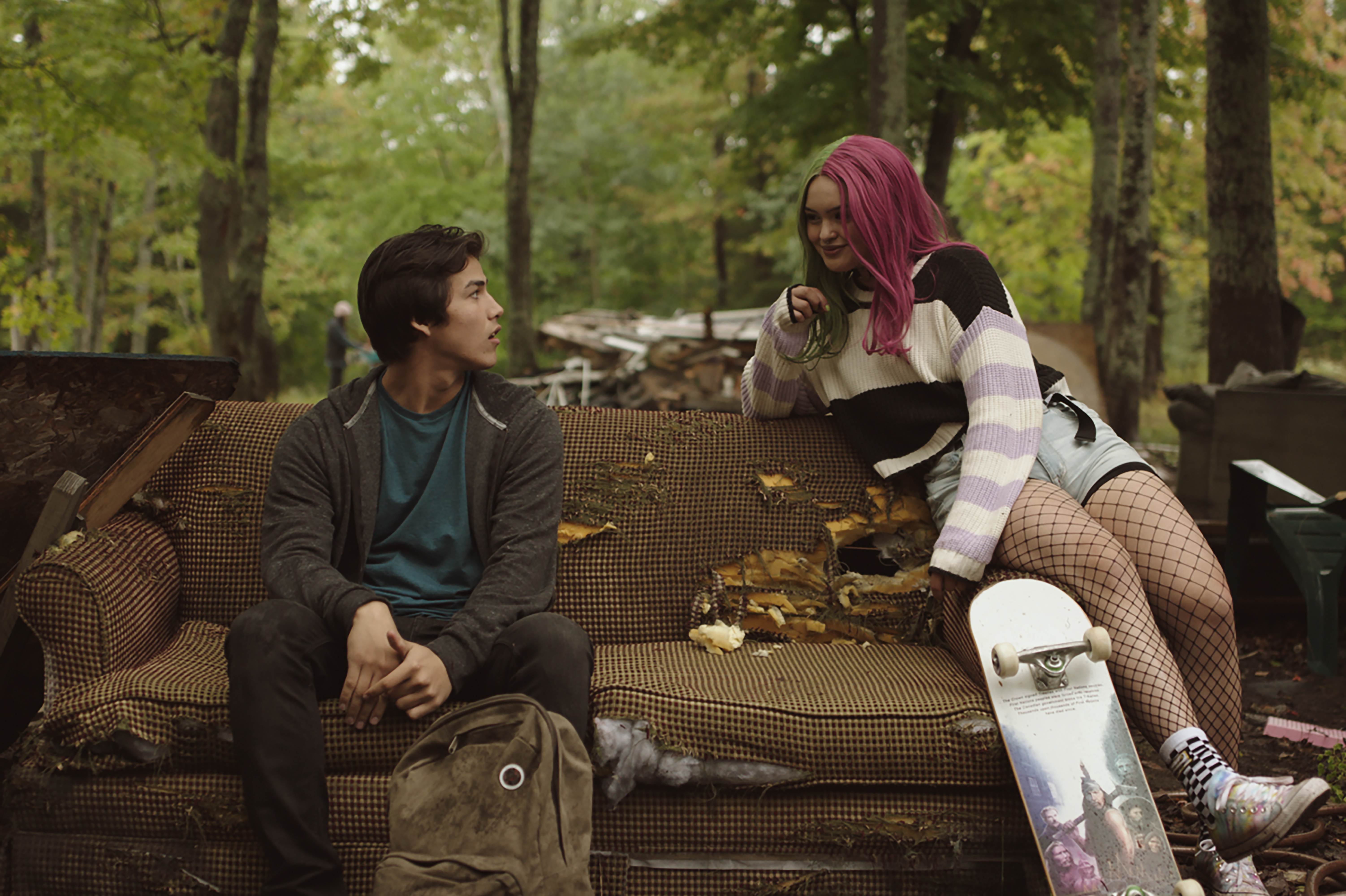 "I have listened to my community and feel that stepping away from the production is the appropriate course of action," said Latimer in a social media post, which comes four days after reports surfaced calling into question her claim of Indigenous identity.
Trickster showrunner, director and co-creator Michelle Latimer has resigned from the CBC drama after reports surfaced last week that called into question her claims of Indigenous identity.
"It's with a heavy heart that I am resigning from season 2 of Trickster," said Latimer in a statement posted to Facebook on Monday. "I have listened to my community and feel that stepping away from the production is the appropriate course of action. I stand by who I am and by my family's history, but I also understand what is being asked of me. I recognize my responsibility to be accountable to the community and my fellow artists, and that is why I have made this decision."
Latimer added: "I fully support the continuation of this story and wish the production nothing but the best moving forward."
Latimer's resignation comes three days after co-creator Tony Elliott and consultant Danis Goulet also announced that they had resigned from the show.
On Friday (Dec. 18), Elliott, who served as co-showrunner alongside Latimer on season one, said: "Last week I resigned from Trickster. As a settler, it's not my place to comment on concerns raised by the Indigenous film and television community. This is an important time for all non-indigenous people to listen. My heart goes out to the Indigenous community."
"Throughout my career, I have worked to support productions with Indigenous creatives in leadership roles. My involvement in Trickster was with the understanding that I was working on a show that was co-led by Indigenous creatives," said Goulet, whose recent credits include Night Raiders. "However, now that there is uncertainty about this, I feel a responsibility to uphold the values that I am dedicated to. Therefore, I resigned from Trickster last week."
The Streel Films and Sienna Films-produced drama – based on Eden Robinson's Trickster book trilogy, consisting of Son of a Trickster, Trickster Drift and Return of the Trickster – has been a critical and commercial success since its debut on CBC in October, racking up numerous international sales and garnering acclaim as a contemporary Indigenous with gothic and supernatural elements.
In its response to last week's reports, the pubcaster said on Friday that "Trickster is an important show for CBC and the Indigenous communities." The statement added: "With that in mind, we hope that Michelle Latimer and all the partners on Trickster will find their way through this to complete season two following the value and protocols of the Indigenous Screen Office."
On Thursday, CBC News published a story reporting that during the summer questions had been raised over Latimer's claims of Indigenous identity, after her claims to be of Algonquin, Métis and French heritage, from Kitigan Zibi Anishinabeg, were scrutinized by Kitigan Zibi members.
Latimer issued her own statement on Thursday, saying: "I now realize that I made a mistake in naming Kitigan Zibi as my family's community before doing the work to formally verify this linkage. I understand that there is an important difference between having this ancestry verified by the community of Kitigan Zibi and having it named and validated by members of my own family. I apologize and hold myself accountable for the impact this has had on the community of Kitigan Zibi."
The filmmaker added that she has hired a genealogist in order to understand her family history with greater clarity, in addition to reaching out to "Elders and community historians in Kitigan Zibi, and the surrounding areas, to receive guidance and obtain verification."
The Indigenous Screen Office (ISO), which played a crucial role in helping bring Trickster to the screen, said it "has and continues to develop policies regarding Indigenous identity and makes the majority of its funding decisions through the peer assessment process. This is an ongoing and evolving process and we intend to hold further community consultations in 2021."
"We firmly believe that Indigenous opportunities should be directed to Indigenous peoples. This is what we mean when we speak about Indigenous narrative sovereignty. There are significant complexities surrounding Indigenous identity, however, these should not be used to make claims to Indigeneity," added the ISO statement.
Prior to the reports surfacing, Latimer and the writing team were at the first-draft stage for all six scripts on season two, with pre-production scheduled to begin in March.