Dealmaker of the Year 2020: Bruno Dube
With a pair of savvy and opportunistic acquisitions in 2020, the Sphere Media principal is quietly building an indie-production empire to be reckoned with in the global marketplace.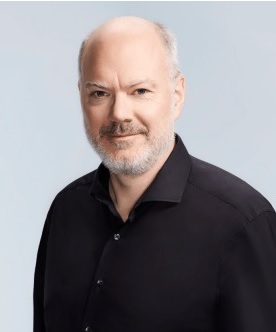 As 2020 draws to a close Playback is announcing its Best of the Year, an annual recognition of the people, companies and projects that set themselves apart from the pack. Due to the unprecedented challenges faced across the sector, this year's selections were especially tough, as the examples of resilience, ingenuity, quick thinking and collaboration on display were too numerous to mention. Check back throughout the week as we name our Best of the Year for 2020.
For good reason, M&A activity has been sparse in 2020.
But in February and early March, before the North American market truly realized what was to come, Sphère Média CEO Bruno Dubé was continuing to quietly build an indie-production empire with a pair of savvy and opportunistic acquisitions.
As the chips started to fall and Kew Media Group unravelled, Dubé moved quickly to buy Sienna Films and BGM, rescuing the Toronto-based production companies from the jaws of disaster as Kew finally ran aground.
"When we learned of the situation at Kew Media, we realized that this might be a good opportunity for us to expand our team and to broaden our creative and production capacities," the Sphère Media principal tells Playback. The company's senior team directly contacted BGM president and CEO Marlo Miazga and Sienna principals Jennifer Kawaja and Julia Sereny directly, initiating purchase negotiations that needed to be concluded within a matter of weeks.
The deals got done and Montreal-headquartered Sphère Media – formerly known as DATSIT Sphère until a rebrand in June – further cemented its position as a production group to be reckoned with in the global marketplace.
On the surface, what the acquisitions represent is crystal clear. On the scripted front, the addition of Sienna significantly bolsters Sphère Média's production capabilities, and brings Sienna under the same umbrella as another of Canada's most prominent drama-focused prodcos, Transplant producer Sphère Média Plus. Both companies have distinguished track records in past and current series, with Sienna's titles including Cardinal, Trickster and upcoming series The Porter and Sort Of, and Sphère Média Plus' including 19-2, Bad Blood and Transplant.
Meanwhile, its purchase of BGM has given Sphère Média what it has sought for a considerable amount of time: a route into the English-language unscripted market and its network of contacts and buyers. The acquisition could unlock a number of interesting collaborations, notes Dubé, with plans for BGM to work in tandem with Sphère's French-language unscripted unit on certain projects.
BGM, which has delved further into kids content in recent years after establishing itself as a factual specialist, could prove to be an especially versatile collaborator within the Sphère Media portfolio, too. Its kids development slate includes an animated series co-developed with Sphère's 2D animation studio, Oasis Animation.
The synergies will extend into the drama space as well, argues Dubé, with Sphère Média's various Toronto teams sharing talent, expertise and contacts. The "shared vision" is being facilitated by Sienna, BGM and Sphère Média Plus sharing the same offices – Kew's former headquarters on Toronto's Dupont Street.
Of course, 2020 has been a tough one for the companies under the Sphère Media umbrella, delaying production on a number of series produced under its banner. Next year will be a different story, says Dubé, adding that the company's international ambitions will come more clearly into focus.
It should be noted that the deals for Sienna and BGM have not taken place in isolation. Sphère Média has made several strategic acquisitions in recent years, including Montreal-based film producer GO Films in October 2018 and Oasis Animation and doc-focused prodco Quiet Motion in March 2019. In addition, following the closure of eOne-owned Seville International, sales agent WaZabi Films launched under Sphere Media in summer 2019, led by Anick Poirier and Lorne Price.
As to whether 2021 will bring further acquisitions, that isn't clear. For now, the focus remains on supporting the integration of its new assets and generating internal growth, while looking for opportunities should they arise, says Dubé. "We're looking forward to an exceptional year in 2021, which will not only see record production volume, but will also feature major breakthroughs with new international broadcasters and platforms."