CBC sets winter 2021 lineup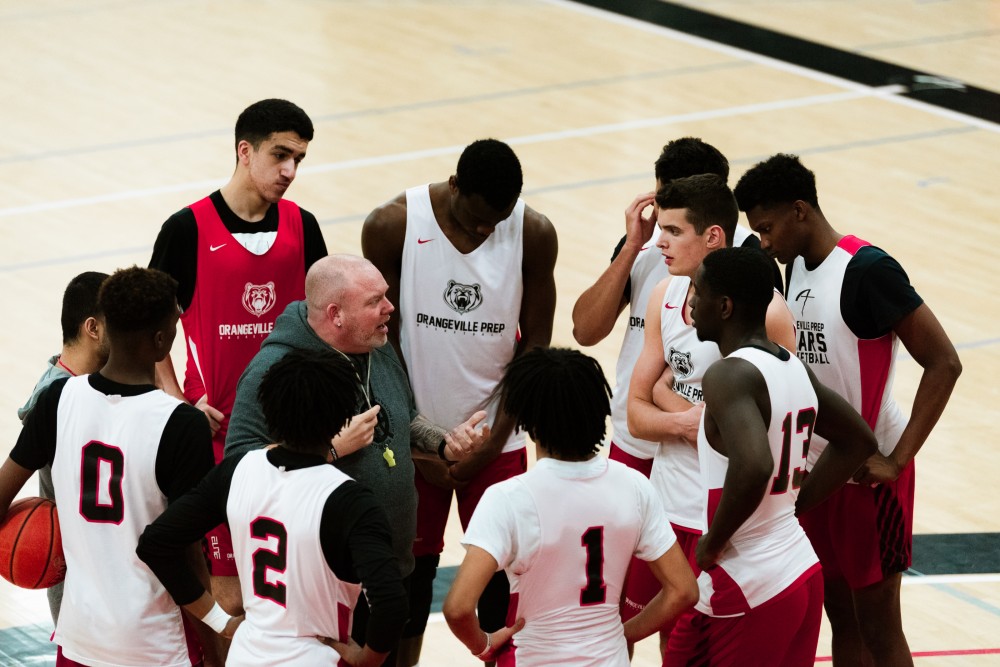 New titles on the schedule include Humour Resources, Pretty Hard Cases, Anyone's Game and Arctic Vets.
CBC has set the stage for its winter 2021 schedule – announcing the premiere dates for over 20 new and returning Canadian series.
All told, the pubcaster's upcoming lineup will kick off on Monday, Jan. 4 on CBC TV and its streaming service CBC Gem.
Starting with Mystery Mondays, on Jan. 4, season 14 of Murdoch Mysteries (11 x 60 minutes, 8 p.m.) and season four of Frankie Drake Mysteries (10 x 60 minutes, 9 p.m.) from Shaftesbury will return. The day will also see Canada Tonight with Ginella Massa, a new weeknight primetime program, launch a week later on Jan. 11 at 8 p.m. on CBC New Network.
Meanwhile, the pubcaster's Tuesday night comedy lineup will feature new episodes of This Hour Has 22 Minutes (season 28, 8:30 p.m., IoM Media) as well as never-before-aired sketches from Baroness von Sketch Show called The Final Season: Bonus Episodes (5 x 30 minutes, 9 p.m., Frantic Films).
Following the duo, Humour Resources (6 x 30 minutes, 9:30 p.m.) from Just For Laughs, starring Jon Dore and comedians Sarah Silverman, Aisha Brown, Tom Green, Scott Thompson and Ronny Chieng will debut at 9:30 p.m.
Later in the month, on Jan. 19, season five of Kim's Convenience (13 x 30 minutes, Thunderbird Entertainment) – which was renewed for a sixth season as well this April – will land at 8 p.m.
And on Feb. 16, season five of Workin' Moms (10 x 30 minutes, Wolf + Rabbit Entertainment) will be broadcast at 9 p.m., followed by the sophomore season of sketch show TallBoyz (8 x 30 minutes, Accent Entertainment) at 9:30 p.m.
Wednesdays – on the other hand – will see British drama Quiz (3 x 60 minutes) premiere on Jan. 13 at 9 p.m. Following that, in February, Canadian crime drama Coroner's junior season will debut at 8 p.m., while freshman female-driven buddy-cop series Pretty Hard Cases (formerly known as Lady Dicks, Cameron Pictures in association with CBC and NBCUniversal International Studios) at 9 p.m. – taking over Quiz's timeslot.
On Thursdays, documentary Channel's Fear of Dancing, Clydesdale: Saving the Greatest Horse and The Oslo Diaries, meanwhile, will premiere at 8 p.m. on Jan. 7, through to Jan. 21. And on Jan. 28, season four of Burden of Truth (8 x 60 minutes, 8 p.m., ICF Films, Eagle Vision and eOne) will premiere, and on season 46 of The Fifth Estate (9 p.m.) will continue on a new night.
Looking towards Fridays, CBC staples such as Marketplace (season 48, 22 x 30 minutes, 8 p.m.) and The Nature of Things (season 60, 13 x 60 minute, 9 p.m.) will continue on Jan. 8. Searching for Cleopatra will lead The Nature of Things return, while five-part series Wild Canadian Weather.
Fridays will also see factual series Anyone's Game (previously known as Orangeville Prep, 6 x 30 minutes, Game Seven Media and BestCrosses Studio, pictured) and Arctic Vets (10 x 30 minutes, eOne) debut.
The duo were announced as a part of CBC's 2020 Virtual Upfront. Anyone's Game will roll out at 8:30 p.m. on Jan. 15, while Arctic Vets come in on Feb. 26 at 8:30 p.m.
Meanwhile, for the weekend – CBC's Saturday lineup includes the continuation of season six of Road to the Olympic Games in the afternoon and Hockey Night in Canada on Jan. 16 at 6:30 p.m.
For Sundays, season 14 of Heartland (10 x 60 minutes, Dynamo Films and SEVEN24 Films) will premiere on Jan. 10 at 7 p.m., followed by BBC miniseries Les Misérables (8 x 60 minutes), which will feature back-to-back episodes.
As of Feb. 14, The Great Canadian Baking Show (8 x 60 minutes, Proper Television in association with CBC and Love Productions) will return to the pubcaster for its fourth season, taking over the timeslot. The 9 p.m. spot will see historical drama Belgravia (6 x 60 minutes) also premiere exclusively on Feb. 14, while flagship new program The National airs at 10 p.m. from Sunday to Friday each week.
Overall, from Mondays to Fridays, Coronation Street will screen at 7 p.m., with a special double episode on Fridays at 7:30 p.m. As well, season two of Family Feud Canada (Zone 3) will be broadcast from Monday to Thursday at 7:30 p.m.
For CBC Kids, Jan. 4 will include new seasons of PJ Masks, Kiri and Lou and True and the Rainbow Kids. Further, new CBC Kids and Radio-Canada original Dino Ranch, produced in partnership with Disney, lands on Jan. 16. As well, season two of tween sci-fi series Endlings, produced in partnership with Hulu, will launch on CBC Gem on Jan. 15, with episodes premiering weekly.
Image of Anyone's Game courtesy of CBC