Boat Rocker folds Temple Street into scripted division
Kerry Appleyard has been named as SVP, creative affairs, at Boat Rocker Studios, Scripted, effective today, as Boat Rocker Media retires the Temple Street banner.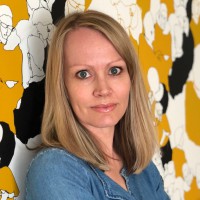 Boat Rocker Media's (BRM) realignment of its production operations continues as Temple Street officially folds into Boat Rocker Studios, Scripted.
The move, which goes into effect today (Dec. 18), will see Temple Street SVP Kerry Appleyard (pictured) named  SVP, creative affairs, at Boat Rocker Studios, Scripted, while development manager Jessica Shadlock is now senior manager, creative affairs.
BRM rebranded its L.A.-based prodco Platform One Media as Boat Rocker Studios, Scripted, last week, elevating Katie O'Connell Marsh to vice-chair of Boat Rocker Studios among a number of executive title shifts.
"Folding in Temple Street enables us to further unify and strengthen the Boat Rocker brand," said Steve Lescroart, president, Boat Rocker Studios, Scripted, in a statement. "I'm looking forward to working closely with Kerry and her team, who have a tremendous track record of developing and producing award-winning scripted shows that resonate with audiences around the world."
David Fortier and Ivan Schneeberg, co-executive chairmen of BRM and recently named co-chairmen of Boat Rocker Studios, acquired Temple Street in 2006. After expanding the company's revenue streams into distribution, mobile games and animation, it was rebranded to Boat Rocker Media with John Young at the helm as CEO. Temple Street fell under the umbrella of the larger company with a focus on scripted production.
Canadian series produced under the Temple Street name including Emmy winner Orphan Black, Killjoys, X Company and Being Erica, which is currently being adapted for a U.S. version starring Allison Williams.