Blue Ant Media launches HauntTV on The Roku Channel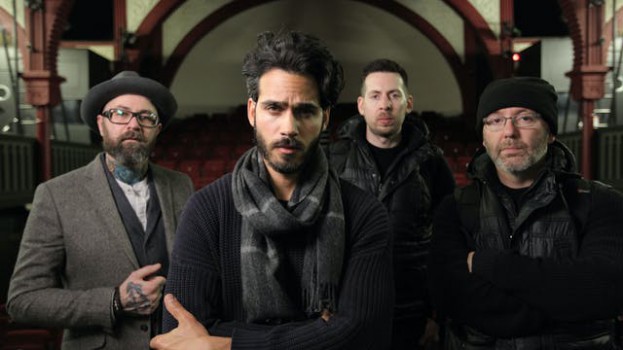 The media company views its debut in the FAST market as a unique offering in Canada.
Blue Ant Media has launched a free live streaming offering on The Roku Channel, a global ad-supported content distribution platform, as the Toronto-based media company looks to bring its ghostly programming to new audiences and monetize them.
HauntTV is a new 24/7 streaming channel lovers of all things spooky, with series such as Ghost Chasers (pictured), Ghostly Encounters and World's Scariest Hauntings from Blue Ant's library of original and acquired programming. The new channel is available to Canadians for free on all Roku devices.
HauntTV's official launch signals Blue Ant Media's debut in the Free Ad-supported Streaming Television (FAST) channels' space in Canada.
"We are always looking at global trends – trends coming out of the U.S. and around the world – and we're watching new distribution platforms launching, specifically in streaming video," Jamie Schouela president of global channels and media at Blue Ant Media told Playback Daily's sister publication MiC. "The FAST channels are offering content owners both a new window to monetize their series and connect with new audiences. The market is just now emerging in Canada and we believe it will quickly scale."
According to Roku's most recent quarterly financials, the streaming service had 46 million active accounts globally (up 43% year over year) who had streamed 14.8 billion hours of content since the service launched in 2017. (The Roku Channel became available in Canada in 2018.)
Schouela wouldn't comment on The Roku Channel's audience, saying only that it's "broad."
"We know there's a passionate fan base who can't get enough of our ghost content, and we believe The Roku Channel will introduce many viewers outside of the traditional TV ecosystem to them," he says.
Schouela says Blue Ant doesn't view the new offering as a horror-themed channel. He adds, "In the Canadian AVOD space, we believe HauntTV is unique because we're all about catering to audiences who love ghost stories."
Streamers can find HauntTV on The Roku Channel under the "Live TV" section on the streamer's player or on Roku TV.
This story originally appeared in Media in Canada