Playback's 10 to Watch: Shazia Javed
The founder of prodco LifeSketch Media has recently seen success with her documentary 3 Seconds Divorce and her Breakthrough Development Award.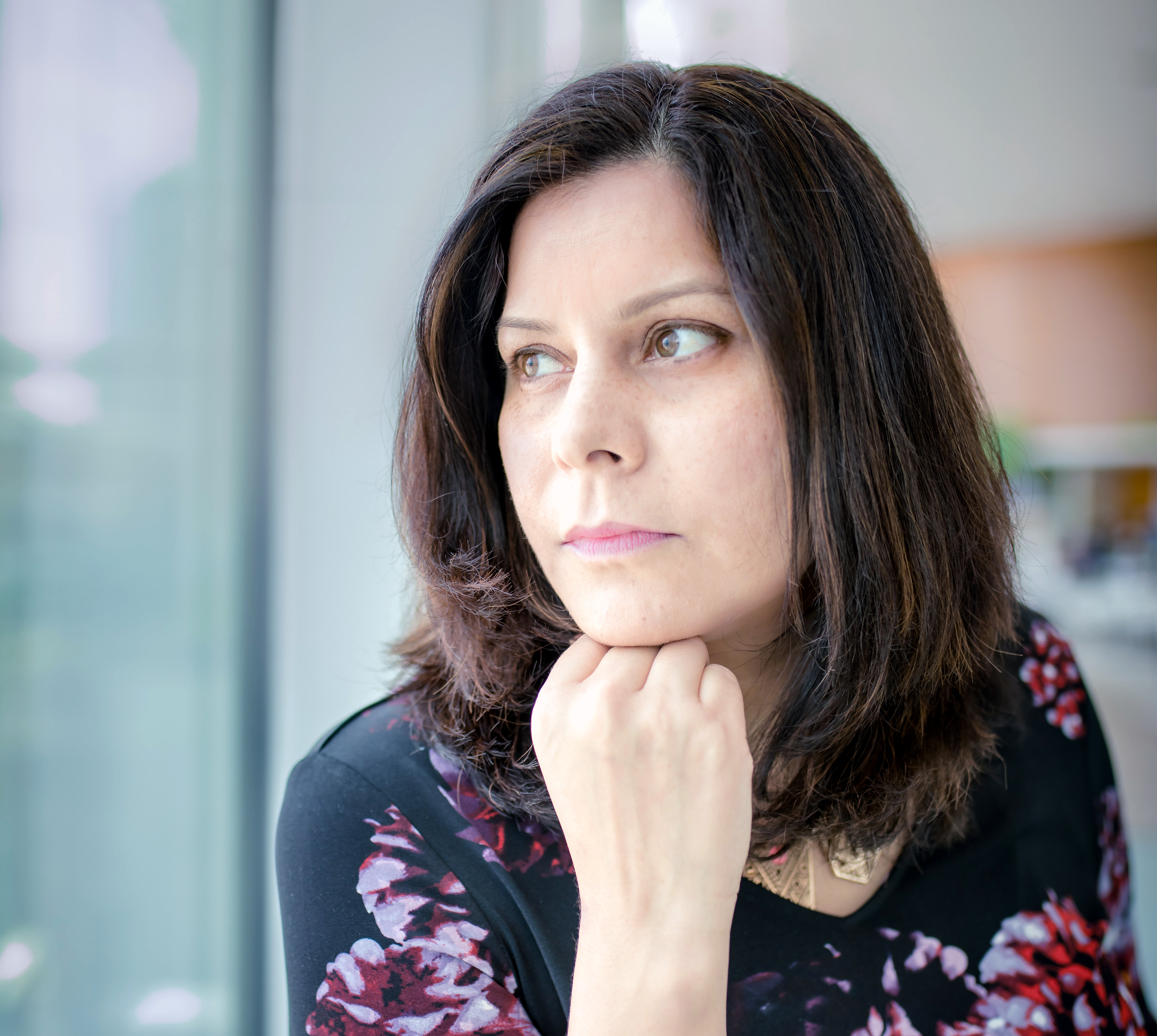 Playback is pleased to introduce the final inductee of our 10 to Watch recipients, presented by CBC. This year's lineup of rising talent in Canada's film and TV scene represent a wide array of voices in writing, directing and producing. The focus is Black, Indigenous and people of colour creators, for which we received over 100 submissions. See Playback's previous profiles and videos on its 2020 movers and shakers here.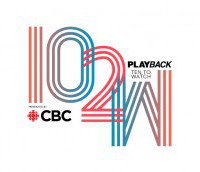 Shazia Javed knows what she wants when it comes to her work.
"I want to create strong and positive portrayals of the women of my communities – so those could be South Asian communities or Muslim communities or an intersection of both of them," the filmmaker tells Playback Daily.
"We are often portrayed as submissive, oppressed or lacking in agency, when the truth is there are so many of us who are pushing boundaries or even redefining what those boundaries are and doing so in diverse fields."
The founder of Mississauga, ON-based production company LifeSketch Media, says it's taken her time to establish connections and to get people to take her seriously. However, with the completion of her full-length documentary 3 Seconds Divorce and armed with her 2020 DOC Institute Breakthrough Development Award – she feels she's finally breaking through.
Javed's foray into film began in Delhi, where she earned a master's degree in mass communication and began assisting other filmmakers, developing her own projects as well as directing some TV shows.
However, in 2004, life brought her to Edmonton. One of the first places she went was the National Film Board of Canada's office where she met former NFB producer and Dreaming Bird Productions producer and owner Bonnie Thompson – who would go on to be one of her producers on Javed's first Canadian film, Namrata (2009).
"She used to hand me these films by other South Asian-Canadian filmmakers," Javed explains, noting that she received films such as director Nisha Pahuja's Bollywood Bound. "That was exciting to know that there were other people like me who came from where I came or had some connection to those places and they were still doing this amazing work here."
With 9-minute documentary Namrata, Javed says she took the idea to Thompson in 2005, with the two coming back to it years later. Originally, Javed was interested in taking an approach that would see her uniquely engage women in the South Asian community through the documentary being woven through "street theatre."
Written and directed by Javed, the intensely powerful project produced by the NFB follows Edmonton Police officer Namrata Gill, examining her decision to leave her abusive relationship and pursue law enforcement.
The concept for the story came about when she was introduced to Gill as a newcomer. It went on to make its Toronto debut at Hot Docs International Film Festival in 2010 and was a finalist for three Alberta Media Production Industries (AMPIA) Awards.
"It was like a fairytale to me. A fairytale for a woman, just minus the prince. She had been able to create an empowered life for herself and her daughter, and she was able to support other women in her community," Javed says, further noting that the transition from Gill dressing up as a bride, then as an officer was something that stuck in her mind and that she prepared a 30-page treatment for the short documentary because she felt like she needed to prove herself.
Thompson says Javed demonstrated strength, persistence, confidence, commitment and creativity while working together on the project.
"She has a strong voice when she sees issues that need addressing, and is not afraid to speak out as a Muslim Canadian woman. During the time I was working with her, she was finding her identity as a Muslim immigrant woman from India, navigating the nuance of Muslim communities here in Edmonton. And, as with many women filmmakers, Shazia was also doing other work in her community, and most importantly became a mom during the time we were working together," says the producer whose credits also include writer/director Alethea Arnaquq-Baril's Angry Inuk and writer/director/producer Tasha Hubbard's nîpawistamâsowin: We Will Stand Up.
"She is compelled, as great filmmakers are, to create stories about her world, to shift the way people see the world, to make changes, to represent under represented communities. She is creative in her approach to storytelling, finding unique ways to approach universal stories," Thompson says. Further, she says, she has no doubt that Javed will write and direct numerous film projects, both spanning documentary and scripted, from her unique perspective.
Javed moved to Ontario and in 2014 pursued a master of fine arts in film at York University because she was interested in making the switch to teaching. "But the course was so hands on, we had access to equipment and I fell right back in love with filmmaking," she says, also musing that it might have been the energy of being around other filmmakers. "I knew that it was producing and directing that I enjoyed most. So that was it for me. I'm glad I stuck to it. It was a good decision."
As part of her studies, she wrote, produced and directed #WeSayKnow (2015) with her academic supervisor John Greyson – which drew from the conversation around the protests against the revised Ontario physical health education curriculum, offering a different perspective of the Muslim community. Of note, the short shares the stories of three Muslim women and their experiences with sexual education as well as how a lack of it impacted their lives.
And that same year, Javed made experimental short Can You Hear Me?
The three-minute film is "a comment on [the] silencing of Muslim women's voices," according to Javed, following a Muslim woman who appears with or without different pieces of clothing and wonders why her voice cannot be heard by different people each time. The project won first place at Visual Arts Mississauga's Annual Juried Art Show and screened at the Art Gallery of Mississauga and at a new media exhibition.
However, it's one of the director-producer's first long-form documentary, 3 Seconds Divorce, which has seen her garner the most attention. The project co-produced by Babita Ashiwal examines triple-divorce, a practice that legally allows a man to divorce his wife by saying the word 'talaq' three-times and follows the Indian Muslim women behind the movement to ban it.
"I decided that this is a tool that I have and I have to do something about it," she says, noting that when she went to do her research that she realized there were amazing women in various precarious circumstances who had been impacted by this and had come together to support one another. Following them, Javed says she shot their story for about three years.
"It was obviously going to take me some good years here [in Canada] before people get to know you enough and they trust you to either hand you the money or get behind the project and that's understandable in some ways. But, this film couldn't wait. This was an unfolding story, so I just decided to just keep making it."
Although she says she approached funders and wasn't successful, Javed kept on working towards making the film, noting that mostly it was her, her crew and "a bit of [her] credit card" that helped her bring it together.
It was winning the Reelworld Film Festival Audience Choice Award in 2018 that drew attention to the film, leading to Netflix picking it up. And with her film's place on the streamer, Javed says she's received a lot of buzz online – with people reaching out to share their stories with her as well as requests for various Muslism organizations to screen it.
"If any demonstration was needed of my skills and perseverance, this was it. However, I still lacked access to decision-makers and funders. That's what I needed to make a successful career and to make my next set of projects. This lack of access has been the biggest barrier."
Hence, why she applied to DOC Institute's Breakthrough Program, which allowed her to get access to some broadcasters, meet peers she hopes to collaborate with and receive feedback from seasoned producers on her pitch.
"Shazia showed a passion and commitment not only for her project's sake but for the film's subject and lead character," independent producer and Breakthrough program lead Nadia Tavazzani tells Playback. "She is dedicated to representing strong women and amplifying the voices of her community with engaging and sensitive storytelling."
And this May, Javed and her documentary Sister Don't Go That Far – the story of a Muslim woman who challenges the religious status quo, reclaiming her faith in the process – was tapped as one of two winners for the Breakthrough Development Award. An honour that includes a $20,000 cash prize from the Rogers Group of Funds as well as a development deal with the CBC.
"Sister Don't Go That Far is an important story about breaking barriers and persevering against strong opposition that will resonate with a wide audience," Tavazzani says. "Shazia has a real talent in finding compelling individuals whose stories speak to universal experiences, and this film is a prime example. There is an obvious mutual trust and respect between director and subject that shines on screen, and I know that Shazia will craft a powerful and artistic film that does justice to her lead and to her community."
Additionally, Javed has also been recently selected as one of Reelworld's Emerging 20 participants, where she is developing a light-hearted narrative fiction feature called Rebound, Hina!, a coming-of-age story focused on a South Asian mother.
Developing various marketing materials through the program, she's also been matched with Rogers Sports & Media director of original programming Nataline Rodrigues.
Rodrigues says Javed has a distinctive body of work. "She brings new insights via her work on specific communities that have the power to impact change while resonating on a universal level," she says. "I'm excited to be working with her and mentoring her growth into new genres and narrative forms while learning from her experiences."
NFB producer Lea Marin, who embarked on an investigative project with Javed last year, also says at some point in her career – she plans to find a way to work with Javed.
"She's someone who I have had my eye on from the very outset and I think she's made it clear that while she's come from documentary, she also has her sights set on working in the dramatic field as well. And I actually think she'll do both," Marin says.
"I feel that she is absolutely right in that there is not enough content that focuses on the story of Muslim women and so, in the conversations we've had, she has come up with really interesting film ideas. Really interesting ways of approaching the ways of telling the stories of very different women that are from the community," Marin says, noting that oftentimes what happens is Javed will bring an idea at an early stage to the table, getting into a back and forth with Marin around the narrative approach.
"What I think is amazing about Shazia is she takes feedback really well and she's smart. Every moment she gets to be in a space where she gets to either pitch an idea or have a conversation with someone that could potentially support her, she gleans from that and continues to rework and develop the project with the insights she's been given. What's amazing is she's clear on who her projects are for, and she's very clear on who she might want to work with, but she's very open to the idea of constantly improving upon the idea and the unfolding narrative within."
Further, community is an important part of who Javed is.
Teaching is something Javed started doing in India and continued to do over the years in various capacities. Most recently, she says she's been asked to mentor an emerging South Asian filmmaker.
Touching on why she's drawn to these opportunities, she says: "It is really rewarding to help members of a community tell their stories, to see the kind of perspectives they bring – especially since many times these have been unseen, silenced or ignored perspectives. Almost always the participants feel empowered and it is an honour for me to be a part of that process and support them by sharing my knowledge and skills."
And looking forward, Javed says she'd like to tell all kinds of stories from her communities: "The ones about resistance and activism, the ones about joy and the ones about love and romance."
"I also enjoy producing and want to grow LifeSketch Media and eventually take on producing projects that support other BIPOC, newcomer and Muslim creators' voice. I am really keen on exploring different kinds of collaborations," she says.
Photo courtesy of Naoma Khan