Inconvenient Indian, Violation set for int'l premieres at Sundance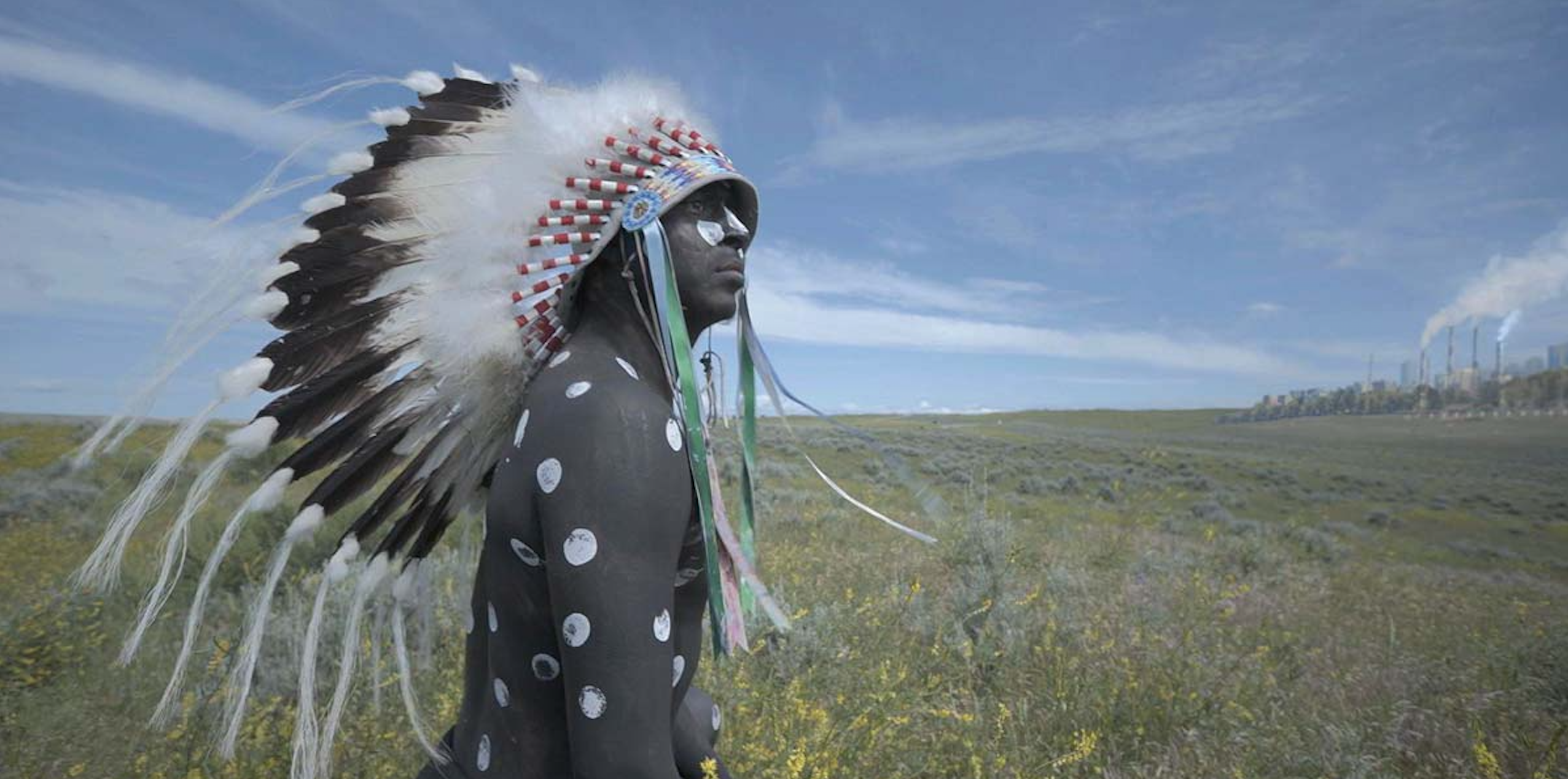 The projects head to Sundance on the heels of acclaimed premieres at TIFF 2020.
Coming off acclaimed world premieres at TIFF 2020, Michelle Latimer's Inconvenient Indian and Madeleine Sims-Fewer and Dusty Mancinelli's Violation will make their international premieres at the 2021 Sundance Film Festival.
Inconvenient Indian (pictured), produced by 90th Parallel Productions and the NFB, will screen in-competition in the World Cinema Documentary Competition section, which Sundance says highlights "some of the boldest filmmakers working around the world today." At TIFF, the film won two awards: the People's Choice Documentary Award and the Amplify Voices Award for Best Canadian Feature.
The doc, adapted from Thomas King's non-fiction book of the same name, will screen alongside nine other international projects in the doc-focused category, including Sam Hobkinson's Misha and the Wolves (U.K., Belgium) and Sally Aitken's Playing With Sharks (Australia).
Violation, which is written, directed and produced by Sims-Fewer and Mancinelli, will be featured in Sundance's genre-focused Midnight section, which has previously premiered titles such as Hereditary and Assassination Nation. 
The film, which was picked up for international sales by U.K.-based Altitude following its premiere at TIFF, will screen alongside Rodney Ascher's A Glitch in the Matrix (U.S), James Ashcroft's Coming Home in the Dark (New Zealand) and Prano Bailey-Bond's Censor (U.K.). Violation's exec producers include Deepa Mehta, David Hamilton, François Dagenais and David James.
Elsewhere, Night of the Kings, a France/Ivory Coast/Canada/Senegal coproduction, will screen in the Spotlight program.
On the short-film side of the festival, writer-director Annie St-Pierre's Like the Ones I Used to Know will make its world premiere in the International Fiction section, alongside Kelly Fyffe-Marshall's Black Bodies, which makes its international premiere. In the animated shorts section, writer/director Alisi Telengut's The Fourfold will screen alongside nine of animated short films.
This year's Sundance Film Festival runs from Jan. 28 to Feb. 3. Screenings will be held virtually on an online platform built by Sundance. The festival says there will also be select in-person screenings, with satellite screens being set up in various locations across the country. Those in-person screenings are subject to public health requirements.