Unscripted Series of the Year 2020: Canada's Drag Race
Viral moments and a spotlight on Canada's unique drag culture made Canada's Drag Race an unquestionable hit for Crave and producer Blue Ant Studios.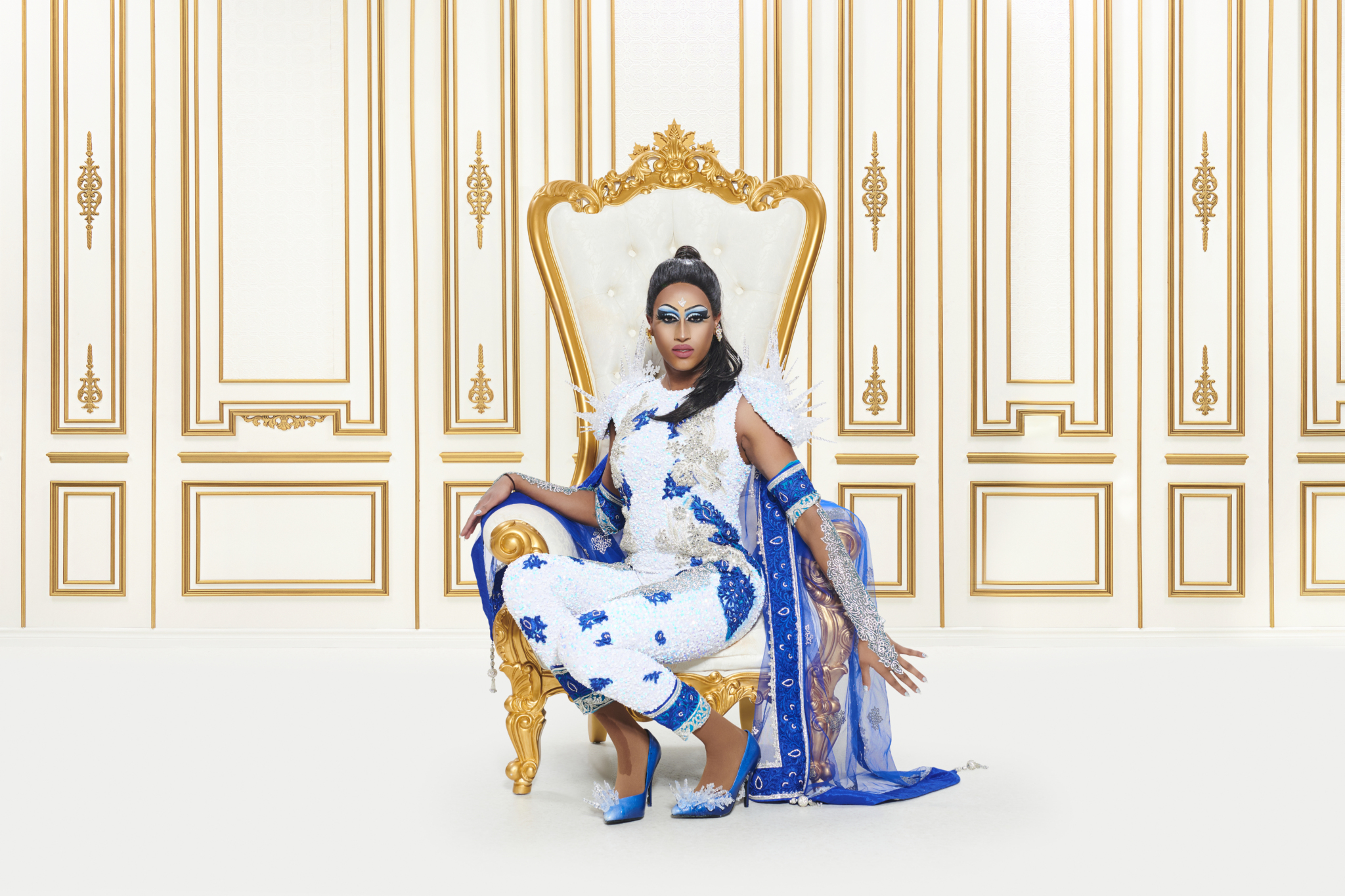 As 2020 draws to a close Playback is announcing its Best of the Year, an annual recognition of the people, companies and projects that set themselves apart from the pack. Due to the unprecedented challenges faced across the sector, this year's selections were especially tough, as the examples of resilience, ingenuity, quick thinking and collaboration on display were too numerous to mention. Check back throughout the week as we name our Best of the Year for 2020.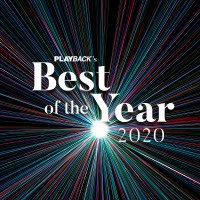 The team behind the Canadian successor to RuPaul's Drag Race knew they'd have a hit on their hands, but never anticipated it would become a viral sensation.
Canada's Drag Race's debut season was a massive achievement by any measure. Dubbed by Vulture as "queer Canadian excellence," the series is the highest rated Crave original in the streamer's history.
"[The Drag Race format] taps into what we all want: love, understanding, celebration of diversity and, as RuPaul says, 'letting your freak flag fly,'" Laura Michalchyshyn, executive producer of Canada's Drag Race and chief creative officer and co-president, content production, Blue Ant Studios, tells Playback. "I think the show is one for the times and it doesn't surprise me that every time it launches in a new country or territory it's a huge success."
Produced by Blue Ant Studios in association with Crave, Canada's Drag Race ranks as the third highest rated overall series on the streamer, behind the final season of Game of Thrones and recent HBO hit The Undoing. The debut season, which premiered in Canada on July 2, has already been sold to the U.S., the U.K., Australia and Israel and is available worldwide via format holder World of Wonder's streaming service WoW Presents Plus.
It's a platform that couldn't come sooner for the nation's queer community, which was hard hit long before the COVID-19 pandemic shut down spaces for performers on a global scale. "Before the pandemic, bars were closing down left, right and centre, especially on Church street and in the West end [in Toronto]," says Priyanka (pictured), the winner of Canada's Drag Race season one. "Having drag in these spaces is what's bringing out audiences to buy drinks and pay ticket prices to keep the bars open."
Shining a spotlight on the nation's drag scene was a critical element of the series while in development and a key challenge for the production team, according to showrunner and executive producer Mike Bickerton. Once they realized that Canadian drag excelled at comedy, they knew the challenges needed to lean into those strengths.
"The thing that I really had to grapple with at the start was just embracing camp," says Bickerton. "What is it about Canadians and Canada that people laugh at? And how can we laugh at that together?"
The end result was a sea of iconic moments that entertained Canadian audiences and educated international ones, including a spoof on "Heritage Minutes" with fictional drag queen history and a bilingual morning show called Canada 'Gay-M.'
The drive to feature the uniqueness of the Canadian drag scene speaks to its parent series' original intent. Fenton Bailey, co-founder of World of Wonder, says the ability to showcase drag of every culture is purposefully baked into the format. "It's designed to be a showcase for queerness, a showcase for talent and creativity, and voices that are normally marginalized," he says.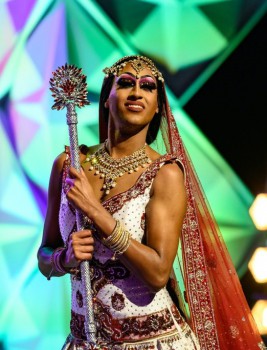 The origin story of Canada's Drag Race goes as far back as 20 years ago. Bailey came to Toronto's Inside Out film festival in 2000 with The Eyes of Tammy Faye, a documentary he co-directed with fellow Canada's Drag Race EP Randy Barbato. He met Michalchyshyn, who was an exec with Alliance Atlantis at the time, and the two stayed in contact since. In 2018, while working as a creative consultant for Blue Ant Media CEO and co-founder Michael MacMillan, she pitched bringing the Drag Race format to Canada and they quickly worked with World of Wonder to create a pitch for Canadian broadcasters.
Michalchyshyn and Bailey met with production executives Danielle Pearson and Robin Johnston at Bell Media in early 2019, in a meeting Tracey Pearce, president, distribution and pay, Bell Media, calls "serendipitous." The broadcaster was having their own internal discussions about bringing the Drag Race format to Canada and were looking for a dynamic new original to launch on Crave. The only hold-out was they were keen on having the streaming rights to the parent series and its All Stars spin-off to give subscribers a packaged deal.
Blue Ant Studios continued to develop the Canadian version of the format, bringing on Bickerton to help reimagine its structure as the first English-language version of the show without RuPaul as host. Bickerton says the pressure was on to create a series that rivalled the quality of the original U.S. format, given the proximity of the Canadian and U.S. markets. "We didn't have the luxury of just being a season one where you get to work out all the bumps along the way," he says. "For most of our audience, we were coming in as season 13, following up on season 12 of the U.S. show."
Within months Bell Media struck a deal with RuPaul's Drag Race's linear broadcaster OUTtv for exclusive streaming rights to the original series, the All-Star seasons and the U.K. format. After that it was full speed ahead with RuPaul's Drag Race alum Brooke Lynn Hytes, actor and Drag Race guest judge Jeffrey Bowyer-Chapman and model Stacey McKenzie as the faces of the series, and it was scheduled for production in the fall. "It was very fast," says Michalchyshyn. "It's probably the fastest greenlight in my 20-something-year career."
Since the show wrapped in late 2019, the ensuing production shutdowns due the COVID-19 pandemic had a relatively minimal impact, delaying post-production as editors transitioned to working from home. It did hurt the ambitious marketing campaign planned for the series, which included a robust rollout during Pride month in June, and a spot in the Toronto Pride Parade.
In spite of the set-back, the team at Bell Media anticipated Canada's Drag Race would be a hit with subscribers, according to Pearce, although there was concern that overall viewership would wane during the summer months with shut-in Canadians eager to leave their homes. Becoming the highest rated Crave original certainly exceeded their expectations, according to Pearce.
"It ticks a lot of the same boxes Letterkenny did, as different as those properties are," says Pearce, on the show's success. "A lot of people thought Letterkenny was a niche audience, but great content spreads beyond 'niche,' and I think they both have that in common. They're both so smart and have such heart."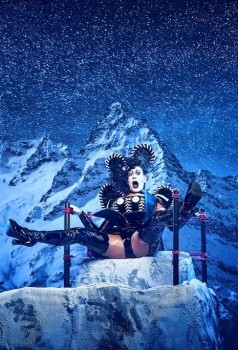 A defining moment in the series' Drag Race history was in the first 10 minutes of the series premiere, when contestant Jimbo (pictured, right) let out an animated scream during a mini-challenge where they were pelted with snow on a mountaintop; the relatable moment in the emotional onslaught of 2020 instantly went viral.
"Nobody knew that it was going to explode [on social media] the way that it did," says Priyanka. "Then all of a sudden we're trending every single week on Twitter."
"Our editors framed it beautifully; they gave it the time to be fun and the audiences just ate it up," says Bickerton on creating Jimbo's now iconic sequence. "We didn't try to go out and create viral moments. These queens are all performers, they know how to get a reaction."
The social media success is a crucial one for Canadian queens – the platform has opened up sponsorship deals as their follower counts rise, according to Priyanka, and the creation of recognizable homegrown talent has given queer spaces the ammunition to survive, as fans of the show flock to support their favourites.
So, what's the status on season two? It's a question producers have fielded for months, but aren't ready to spill the beans on just yet. If or when it does come time to unleash more of Canada's drag queens to the international stage, Bickerton says he's taking the "more is more" approach to next season.
"What I can appreciate now, having completed a full season, is the depth of a drag queen's talent and the depth of her bag of tricks," says Bickerton. "You can throw anything at these competitors and they will rise to the occasion."
"I can wait," jokes Priyanka. "As soon as a second season comes, I'll have to pass this crown off, and I don't know if I want to yet."
Images courtesy of Bell Media