Access Reelworld, CBC partner for francophone expansion
CBC/Radio-Canada will support the film festival's launch of a French-language landing page for its hiring database to be more inclusive to francophone talent.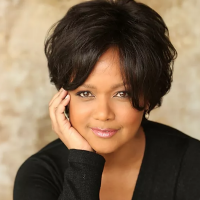 The Reelworld Film Festival has partnered with CBC/Radio-Canada to expand the talent roster of its Access Reelworld database to Canada's francophone community.
Launched on July 6, Access Reelworld is a recruitment platform for hiring managers looking for Indigenous, Black, Asian, South Asian, Middle Eastern/North African, and Latin American talent in the screen-based industries.
As part of the partnership Access Reelworld will have a French-language landing page featuring francophone talent and the database will be searchable in French.
"We wanted our francophone colleagues in Quebec and across Canada to know we heard them loud and clear," said Tonya Williams (pictured), founder and executive director of Reelworld, in a statement. "They need to be included in all aspects of our entertainment industry. They have the same struggles all racially diverse screen talents have, with the added challenges of being at times cut off from their anglophone counterparts. Many reached out to Reelworld to be recognized and supported, and Reelworld reached out to CBC/Radio-Canada, knowing that this was something they would wholeheartedly support."
Access Reelworld launched with support from Telefilm, Ontario Creates and IATSE. It has been promoted by a number of industry organizations, including the CMPA, DGC, WGC, the Canadian Academy and the Canada Media Fund.
The festival is currently working with Blue Ant Media on a rebrand for its core areas – Access Reelworld, the Reelworld Screen Institute and the festival itself. Reelworld also launched a new 12-month producer program to give Black, Indigenous and people of colour producers access to training and networking.