EXCLUSIVE: PNP ups Sarde Hardie to VP role
Hardie, who first joined the distributor in 2019, will lead its sales and acquisitions strategy as the company moves forward with its production plans in 2021.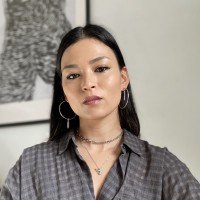 Pacific Northwest Pictures (PNP) has promoted Sardé Hardie to VP, acquisitions and sales.
The Toronto-based role will see Hardie lead PNP's sales and acquisition strategy for international and Canadian features as the company also expands its production ambitions in 2021.
"Our business is myopic and tends to groupthink; when one movie works, we all look for the exact same movie," PNP president Mark Slone tells Playback Daily. "[Hardie] really has a big picture view. She's not a group thinker, and that's really helped me curate a slate that I think has resonated with audiences."
Hardie joined PNP in February 2019 as director, acquisitions and sales, and has secured a number of films for the company since then, including the recently released films Sound of Metal and Black Bear, as well as the documentary Everybody's Everything. She's also a long-time advocate for marginalized voices in the industry and has spoken on panels for Black Women Film Canada, TIFF Next Wave and Black Youth Pathway to Industry.
Before joining PNP, Hardie worked as a sales executive at Entertainment One in their film and television division, and helped launch the company's diversity and inclusion council in 2018.
While 2020 has been a disruptive and chaotic year for film distribution – and 2021 may prove to be even more so as studio tentpoles move to the direct-to-consumer model – Hardie says PNP has been "agile" in the market, since the success of indie films "isn't entirely predicated on box office sales." The company made a last-minute pivot to release Canadian Strain on VOD after theatres closed days ahead of its premiere. "We're able to be a little more flexible in terms of the industry shifting," says Hardie.
In that light, Hardie is confident that consumer interest in the VOD market will continue, since audiences are always looking for more content, with escapism and comfort viewing high on watch lists. She says PNP is also on the lookout for emerging voices in the industry as she continues to work with industry grassroots organizations.
Speaking on PNP's production strategy, Slone says the plans have been in place since he joined the company as president in 2019 to capitalize on the experience of company's founder and CEO Zanne Devine, whose production work includes The Grizzlies and Easy A.
"There's an opportunity here to use a funded system with an incredible wealth of untapped talent just bursting to tell stories, along with professional L.A.-based expertise," says Slone, adding that the company plans to announce part of its slate in 2021.