Playback's 10 to Watch: Caleigh Bacchus
The former college track-and-field athlete has made the jump to screenwriting, where she's working with a number of industry heavyweights.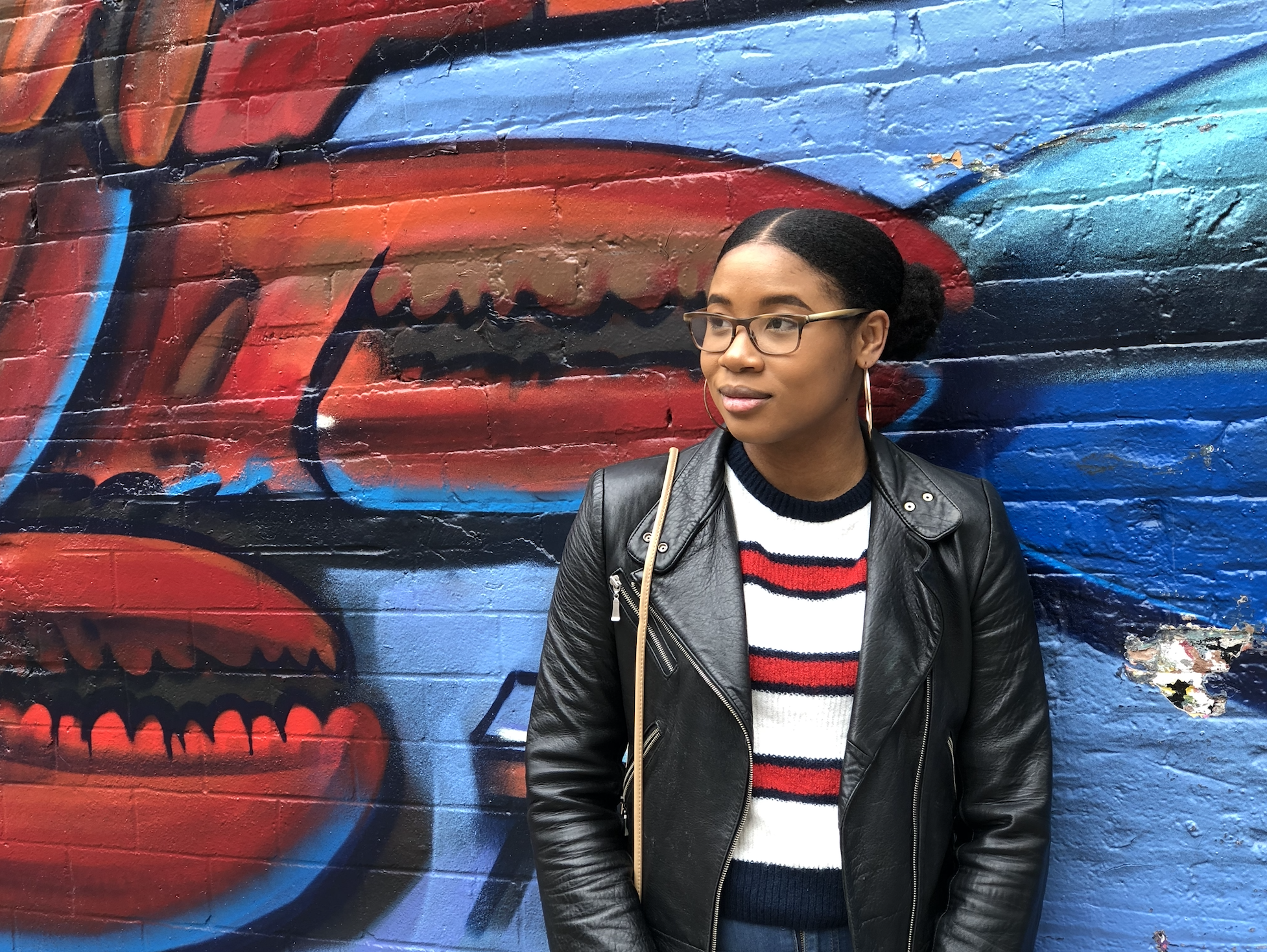 Playback is pleased to introduce the ninth of our 10 to Watch recipients, presented by CBC. This year's lineup of rising talent in Canada's film and TV scene represent a wide array of voices in writing, directing and producing. The focus is Black, Indigenous and people of colour creators, for which we received over 100 submissions. Stay tuned weekly as we reveal all these industry movers and shakers in a series of profiles and videos.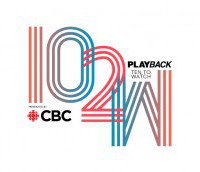 Caleigh Bacchus knows how to take a giant leap.
The former National Collegiate Athletic Association athlete and marketer has rapidly built a name for herself since graduating from the Toronto Film School – garnering the attention of a number of creative heavyweights.
Born in Saskatoon and raised in Trinidad and Tobago, the high jumper started doing track and field when she was eight years old. "It's been all I've ever known for a really long time. Just practicing every day, sometimes not being able to go out with your friends on the weekend because you need to go to a meet," the 32-year-old tells Playback Daily.
The sport helped develop her time management, mental fortitude and most importantly, taught her the importance of hard work.
"It's not always going to be pretty and glamorous. Sometimes it's going to be grimey, tiring and you just got to get down in the trenches and do the work," the writer says, noting that her first year in the screen industry saw her try to balance marketing jobs while laying the groundwork for her screen career. "I don't know if I would have stuck it out if I didn't have this background of 'you need to do a lot of hard work over a long time to see results.'"
Interested in storytelling from a young age, Bacchus knew she wanted to be creative, thinking that she wanted to pursue a career in the advertising space. Lo and behold, she says, it was only later in her career that she learned filmmakers were generally the ones creating TV commercials.
Honing her writing skills with a bachelor's degree and master's degree in mass communications and journalism from the University of Iowa, her interest in stories further emerged with her graduate project: a fantasy novel she released in pieces online weekly in search of an audience. The task saw her examine if the approach was a feasible way to build out a novel. "I got to about 100 pages, and then, when I graduated, I was looking for a job," she says.
Coming back to Canada, she moved in with her aunt and uncle in Mississauga, ON – applying to various marketing jobs, working in the industry for around five years.
Seeing a number of film crews working around Toronto spurred her to think about turning the novel she stopped writing into a script.
Looking up evening screenwriting classes, Bacchus says she stumbled upon the Toronto Film School, deciding to pursue the institution's 18-month-long writing for film and television diploma.
"I just wanted to learn how to write a proper script and how to make an actual career," she says, noting that a lot of the school's instructors work in the industry.
The program's 2018 valedictorian, Bacchus caught the attention of Project 10 Productions CEO Andrew Barnsley.
"When we heard Caleigh's story of being an NCAA athlete in Iowa, we immediately said 'there's a show here,'" the Emmy Award-winning executive producer tells Playback Daily, acknowledging that every year he and his team are invited to meet with the school's students.
Barnsley's team encouraged Bacchus to start writing down ideas about what a potential TV series could look like – leading her to come up with Spikes: a half-hour single camera comedy series inspired by her time as a track star on a campus in the middle of America.
Working on the project with Bacchus, Barnsley says she's demonstrated an impressive and clear voice as well as a strong sense of story and character. As well, she is a welcome addition to the writing team for a half-hour comedy series Project 10 Productions is developing with a Canadian broadcaster.
"Caleigh is building a foundation for an exceptional career in television. I have no doubt that she will be running and creating shows in the coming years," Barnsley notes. "She is definitely a talent to watch."
One of Bacchus' earliest gigs, #Relationshipgoals with prodco Hungry Eyes Media, was recently announced as one of four TV series recently announced by the Canadian Film Centre (CFC) for its 2020 CFC/Netflix Project Development Accelerator. Chosen from 106 submissions, the comedy series follows a downtown divorcee relationship podcast host who is trying to raise her 16-year-old daughter while living with her old-school Jamaican mother.
For Bacchus, she says learning how to pitch from senior creatives in the room was invaluable.
"I really liked her writing, I liked that she had a unique voice and there were surprises in her work, not the typical [or] expected plot twists," says Hungry Eyes Media president Jennifer Holness. "I liked that she took chances with ideas and could build a world. I liked that she was funny and pleasant to work with. I especially liked that she listened well, was thoughtful in how she invested information and contributed even with more senior folks. These qualities, once honed, will take her far."
Since then, Bacchus has continued to build out her career in TV. For instance, earlier this year she secured a spot as a showrunner's assistant on season two of CBC legal drama Diggstown.
"I feel like when you're hiring someone to be your showrunning assistant for you, you have to know that this is somebody who you're going to be able to trust implicitly," Diggstown creator, showrunner and executive producer Floyd Kane explains.
Bacchus demonstrated this quality alongside her promising writing, he says. As well, working together, she showcased a strong sense of logic when it came to characters.
Noting that she also recently worked on another CBC drama Murdoch Mysteries, Kane says Bacchus is also set to return as a story editor for season three of Diggstown and that he's working with her and Lakna Edi on a webseries about a crisis hotline – a project in development with CBC.
All told, he says, Bacchus is someone who has his full support.
"From a career perspective, I think she has the ability to go far," he says, adding that he wants to do whatever he can to help her and that Bacchus is someone who brings a great energy to the writer's room on top of her insightful comments and intelligence.
And for writer/producer/director Clement Virgo, Bacchus has become one of his key collaborators since they met at the Toronto Black Film Festival around three years ago.
Together, the two are working on a horror feature for Virgo's Conquering Lion Pictures centred on a young Black woman that's in the same vein of Darren Aronofsky's Black Swan or Roman Polanski's Repulsion and Rosemary's Baby. Additionally, Bacchus is a writer on a one-hour drama spin-off of 2015 miniseries The Book of Negroes, which is in development with CBC.
What Virgo says he admires most about Bacchus is her perseverance – a quality she demonstrated early on, which he says is key to making it in the film and TV industry.
"That transferable skill that she has of disciplining your mind and body every day to keep going is what's going to push her and make sure she has a bright future," he says.
Meanwhile, for the writer, Bacchus says she considers Holness, Kane, Virgo, Anthony Q. Farrell and Toronto Film School writing program director Adam Till as all mentors.
When asked about the projects Bacchus wants to focus on in her career, she says: "I like writing Black teen shows and that's because when I was a teenager there were never characters that I related to that also looked like me. There just wasn't a variety of stories when it came to Black people on screen, so I want to be able to portray Black youth in the variety of ways that they appear in real life and I want to tell their stories."
Of note, one personal project in that vein is a teen TV series based on Trinidadian folklore.
Further, talking about her future, she says down the line she'd like to be a showrunner with her own production banner in order to be the master of her own destiny.
"I feel like this is what I was meant to do and I'm so happy that I was actually brave enough to go back to school and make that turn to switch careers," Bacchus says. "I would say for anybody wondering, if the thing they're doing, if it's not what they want to do and there's something else, I would just say make the leap, go for it because in the end – you'll be so much happier."
Image of Bacchus courtesy of Jhanik Bullard