Shamier Anderson, Stephan James lift curtain on The Black Academy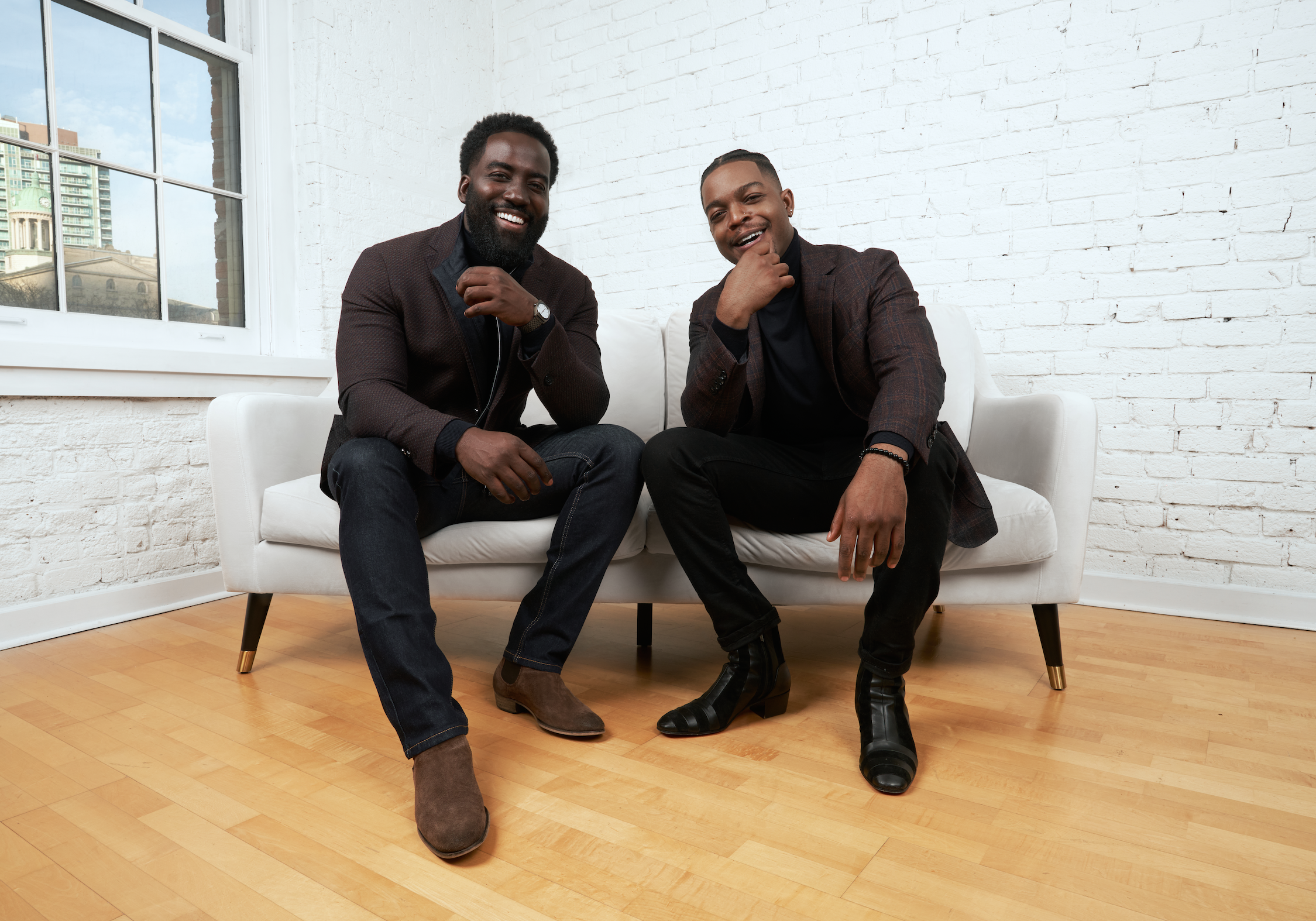 The brothers are looking to build a permanent space to acknowledge and elevate Black Canadian talent. 'We want to make sure this isn't a one-time moment, or one black square or a hashtag,' say the Scarborough, ON natives.
Shamier Anderson and Stephan James are launching The Black Academy, a new organization dedicated to elevating and celebrating Black Canadian talent.
The Toronto-based entity – a division of the not-for-profit organization B.L.A.C.K. Canada (Building A Legacy in Acting, Cinema + Knowledge), which the brothers launched in 2016 – says its year-round operations will include awards, educational programming, panel discussions and other initiatives. It will recognize both Anglophone and Francophone Black talent.
"We felt in Canada there was a gap when it comes to honouring and acknowledging Black individuals, specifically in the talent sector," Anderson told Playback Daily, adding that he and his brother, both natives of Scarborough, ON, had been inspired by organizations and events in the U.S. such as the National Association for the Advancement of Colored People (NAACP) and BET Awards. "After seeing that model and how they celebrate their African-Americans, we thought it was also important to celebrate our African-Canadians."
The Black Academy has appointed six members to its board of directors: Vanessa Craft, director of content partnerships at TikTok Canada; Alica Hall, executive director of Nia Centre for the Arts; Wes Hall, executive chairman and founder, Kingsdale Advisors; Jennifer Holness, board chair of the Black Screen Office and president of Hungry Eyes Media; Divya Shahani, Toronto entertainment lawyer at Miller Thomson LLP; and Tonya Williams, founder and executive director of Reelworld Film Festival and Reelworld Screen Institute.
"These first names really embody what we want to represent at The Black Academy, which is diversity, and in particular the power of Black women, which has always been important to us in every initiative we launch," said James. More appointments will be made in the coming weeks.
The initiative has also found its first financial supporter in the form of the CMF, which is providing funding through its Black and People of Colour (BPOC) Sector Development initiative. The CMF's BPOC Sector Development program, launched a month ago, provides financial support for those that aren't eligible for other CMF programs.
With the CMF funding in place, Anderson says the goal is to bring more corporate partners to the table. "We're hoping other partners come on board and seed this initiative, because permanence is something that lacks in the Black community when it comes to infrastructure," he said. "We want to make sure this isn't a one-time moment, or a one-time cheque, or one Black square or a hashtag. Even though these things are important at those times, we're here to stay."
The unveiling of The Black Academy comes four years after the Canadian actors launched B.L.A.C.K, a not-for-profit with the goal of creating more opportunities for young and emerging Black talent in the Canadian entertainment industry.
Anderson pictured left, James right