10 to Watch: Seneca Aaron
After catching a break and landing in the 21 Thunder writers' room, TV scribe Aaron has levelled up and become an integral element of the creative teams for Coroner and Nurses.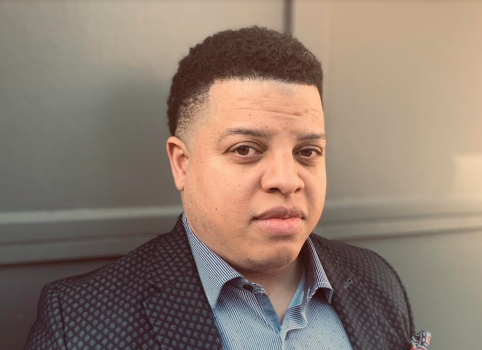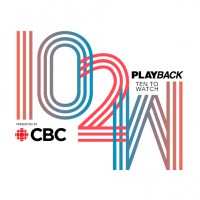 Playback is pleased to introduce the eighth of our 10 to Watch recipients, presented by CBC. This year's lineup of rising talent in Canada's film and TV scene represent a wide array of voices in writing, directing and producing. The focus is Black, Indigenous and people of colour creators, for which we received over 100 submissions. Stay tuned weekly as we reveal all these industry movers and shakers in a series of profiles and videos.
Sometimes one phone call is all it takes to set talented individuals on a path from relative obscurity to prominence.
For Seneca Aaron, that call was made in 2015 by former CBC production exec Nicole Mendes, who took a liking to Aaron's writing during a workshop for emerging writers.
Shortly thereafter, a producer for CBC drama 21 Thunder reached out asking to see some writing samples. He sent two and was later called in for an interview. The following week – after years of looking for a way in – he was hired to the writers' room.
While 21 Thunder, led by showrunner Malcolm MacRury, only ran for one season, the opportunity gave Aaron the platform to demonstrate his considerable talents as a screenwriter and rising star in Canadian television. It's an opportunity he has seized with both hands, subsequently landing gigs on CBC's Coroner and Global's Nurses and becoming an increasingly integral part of those hit shows.
It could all have been very different without that leg up, says Aaron. "I'm not saying I wouldn't be writing on Coroner right now, but it might have been a different route, or a different route to somewhere else. [Nicole Mendes] making that gesture really presented an opportunity for me, and I've been fortunate enough to be working steadily since then."
Prior to that, Aaron had been looking for a break after completing his debut feature, In a Family Way, in 2011. What followed was a period of working in the hospitality industry, with a career in writing existing only on the periphery.
In many ways, writing had also existed on the periphery during Aaron's formative years. Although he was a keen writer throughout his teenage years, Aaron says he was somewhat of an "artist in secret" as a promising sports career took precedence. Raised in Barrie, ON, he excelled in a variety of sports, and later went on to play college basketball.
However, after being shortlisted for Team Canada tryouts, Aaron realized he had an important decision to make. "I realized it would take everything away from what I really wanted to do, which was to write. And I didn't know how to do both – I'm kind of an all-or-nothing person," he says of going all in on a career as a screenwriter.
Aaron soon came to learn the challenges of a working writer, knocking on locked doors for a number of years. "I developed a thick skin and the ability to read between the lines and take the positivity from those failures, from those nice rejection emails, and apply it to my next pitch."
The 21 Thunder gig represented his first chance to shine. He learned a lot under MacRury, made some contacts and subsequently found himself in a number of development rooms. While those projects never made it to greenlight, they proved to be invaluable "knowledge-absorbing experiences," says Aaron, who secured an interview when Coroner started staffing its writers' room for season one.
While hiring writers, Coroner showrunner Morwyn Brebner read a spec script from Aaron. His story jumped off the page, she says. "I read the script and thought 'this is amazing'. It's so full of life, the characters are super. I wanted to be watching the show immediately."
Aaron has since established himself as a vital part of the Coroner writers' room, penning some of its most memorable episodes, including a season-one story exploring the inquest into the police shooting of a Black man. In season three, he's writing an episode set in the world of transhumanism. "That's the range of Seneca," notes Brebner.
He's also taken a new role in season three as the pandemic has upended all aspects of the traditional production model. Where in the past, the writer of an episode would typically be involved during prep and contribute the majority of revisions to their script, the pandemic has meant that productions are trying to limit the number of people on set. As such, Aaron has been elevated to serve as the sole on-set supervising producer on Coroner.
The new role represents a significant step up in responsibility, with Aaron essentially needing to have the entire story arc of the season in his brain so that if on-the-fly changes are required, he can immediately determine if they will negatively affect anything that's to come or anything that's already shot.
It has forced him outside his comfort zone, with positive results. "A couple of years ago I probably wouldn't have been comfortable doing that kind of thinking and rewriting on the fly, but I've absorbed a lot from Adam [Pettle] and Morwyn [Brebner], who are brilliant at coming up with an alternative in the moment," says Aaron.
The new on-set role – which is made significantly more challenging under COVID restrictions – has allowed him to showcase another aspect of his skill set, notes Brebner: his people skills.
"Seneca is beloved by everyone on the set. He's a person who makes other people feel safe, which is a great way to get amazing work from someone – to make them feel safe and empower them," she says. "Some people are good at some parts of the job as a writer. I think Seneca is good at every part of the job."
Pettle agrees that Aaron's ability to read people's emotions, or the energy of a room, will be critical assets as he takes the next steps in his career. "He'd be a great therapist too, but I'm glad he's a writer. But you need a bit of a therapist [in you] if you're going to showrun," he says.
And showrunning is certainly a role Pettle sees in Aaron's future. "So much of it is about managing people, and he will very soon be a great showrunner. I would work for him in a f***ing heartbeat," he says.
As for what Aaron sees in his own future, that part is still unwritten. "I think my trajectory will be as a producer in television, and at some point I'm going to circle back to film, because that's a medium I just can't shake – it's really where my heart is," he says, adding that in pre-pandemic times he would go to the cinema twice or three times a week on his own. "Seeing a movie at like 1 p.m. in an empty theatre – that's my favourite thing to do in the world."
In the nearer term, Aaron is laser focused on his various TV gigs. He's also working on a pair of pilot scripts for drama series, both of which he plans to return to once production wraps on Coroner season three. He's also finished a feature script, though says he is focusing on the two TV projects before revisiting it.
As a Black Canadian screenwriter, Aaron says that many of the conversations he has with producers in 2020 revolve around diversity, when in fact his storytelling interests are far broader. "I almost feel there's this expectation that the only thing I want to write about are the struggles of Black people politically, socially and economically. And if anyone reads any of my work – there's always going to be that in there, because I'm writing from my perspective," he says.
"But while it may come up in the fabric of the story, my interest is the humour and struggles of protagonists who could be orthodontists, chaperones, pilots or superheroes. So I suppose my point of view is always the human condition and the complexities of existing. Those are the stories I like to tell. The things that people go through."