Reelworld set for brand reinvention with the help of Blue Ant
The brand overhaul aims to build a cohesive identity for Reelworld's various initiatives and is part of an eventual succession plan, says executive director Tonya Williams.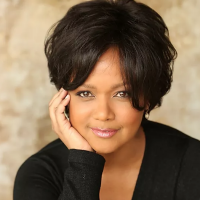 Reelworld is gearing up for what it's calling a "major brand overhaul" with the help of Blue Ant Media, as the Tonya Williams-led organization looks to create a more cohesive brand identity and prepares an eventual succession plan.
Williams, executive director of Reelworld Film Festival and Reelworld Screen Institute, said Blue Ant approached her after the organization's 2020 festival offering its support as a community partner and collaborator.
The rebrand, which represents the first since Reelworld's inception in 2000, will reimagine the brand positioning of its three core areas of focus: the Reelworld Film Festival; its training and mentorship entity, Reelworld Screen Institute; and Access Reelworld, the job database for Black, Indigenous, Asian, South Asian, Middle Eastern, Latinx and all other racially diverse communities in the Canadian entertainment industry.
"One frustration of the past 20 years is that people don't really understand what Reelworld is. We seem like we're fragmented," Williams told Playback Daily. "If I go back to the business plan I laid out in 2000, the festival, professional development, advocacy work and database were all part of Reelworld. It's why I created the name Reelworld – the goal was to create a complete ecosystem of the entire entertainment industry in Canada. And I've been chipping away trying to bring those pieces together to be the whole, but we've never had the kind of money to get a company on board like Blue Ant to do a complete overhaul," she said. 

That brand overhaul is now set to come to fruition. But this isn't simply a short-term strategy to create a more cohesive brand strategy, said Williams. The organization's founder and leader is looking to create a succession plan.
"With this rebrand, I'm hoping people will feel the passion, drive and the commitment that Reelworld really stands for – without me being in it. This is all part of my global succession plan. At 62, I'm not assuming I'll be running Reelworld for the next 20 years, so if I'm going to build a really successful succession plan, I need all the foundations to be so strong that someone else can build outwards from here," said Williams.
Another goal of the rebrand is to create align the various Reelworld initiatives as the organization looks to expand its presence outside of Ontario, added Alison Cosgrove, communications director, Reelworld Film Festival and Reelworld Screen Institute.
Discussions about the rebrand have started between Reelworld and Blue Ant, though an exact timeline is yet to be determined for when it will be complete.
"There are so many untapped stories out there waiting to be told and captivated audiences that want to hear them. Reelworld is critical in making these stories happen and we're honoured that they have entrusted their brand with us," added Michael MacMillan, CEO and co-founder, Blue Ant Media.
The announcement comes during a flurry of activity for Reelworld. The organization launched the Access Reelworld database in July, and in September partnered with Bell Media to launch the Reelworld Producers Program, an initiative aimed at cultivating a new generation of emerging producers who are Black, Indigenous and people of colour. Most recently, Reelworld Screen Institute and Meridian Artists unveiled a mentorship program aimed at creating more racial diversity in literary and talent representation.