Crave becomes exclusive Canadian streaming platform for Friends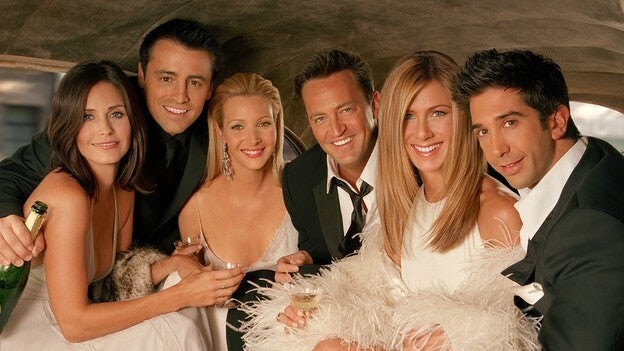 The coveted U.S. sitcom will land on Crave on Dec. 31 as part of its entry-level package as the platform positions itself as a major competitor in the streaming market.
Crave has secured a new ace up its sleeve to attract new subscribers in the new year – the coveted Canadian streaming rights to Friends.
The streaming service announced today (Dec. 1) that the beloved U.S. sitcom, which aired between 1994 and 2004, will become exclusively available to Canadians on the platform on Dec. 31. Netflix Canada confirmed, via tweet, that the series will leave its service as of Dec. 31.
Friends has been a crucial asset in the streaming world, with Netflix spending millions to retain the rights. WarnerMedia eventually got the rights back for the launch of HBO Max, in a deal reportedly as high as $425 million over five years, in time for its launch in May. While Friends was removed from Netflix in the U.S. at the start of 2020, it remained on Netflix's Canadian service.
"The addition of Friends to our entry level package exponentially increases the value of a Crave subscription, allowing us to deliver even more value to customers in an increasingly competitive Canadian streaming market," said Tracey Pearce, president, distribution and pay, Bell Media, in a statement.
Bell Media signed a long-term deal with Warner Bros. International Television Distribution for HBO Max programming in October 2019, with titles including The Flight Attendant and the upcoming Gossip Girl reboot.
Crave has released a number of "comfort TV classics," including the release of The Fresh Prince of Bel-Air last month and other sitcoms such as Seinfeld and 30 Rock.