WarnerMedia partners with the Canadian Academy for first initiative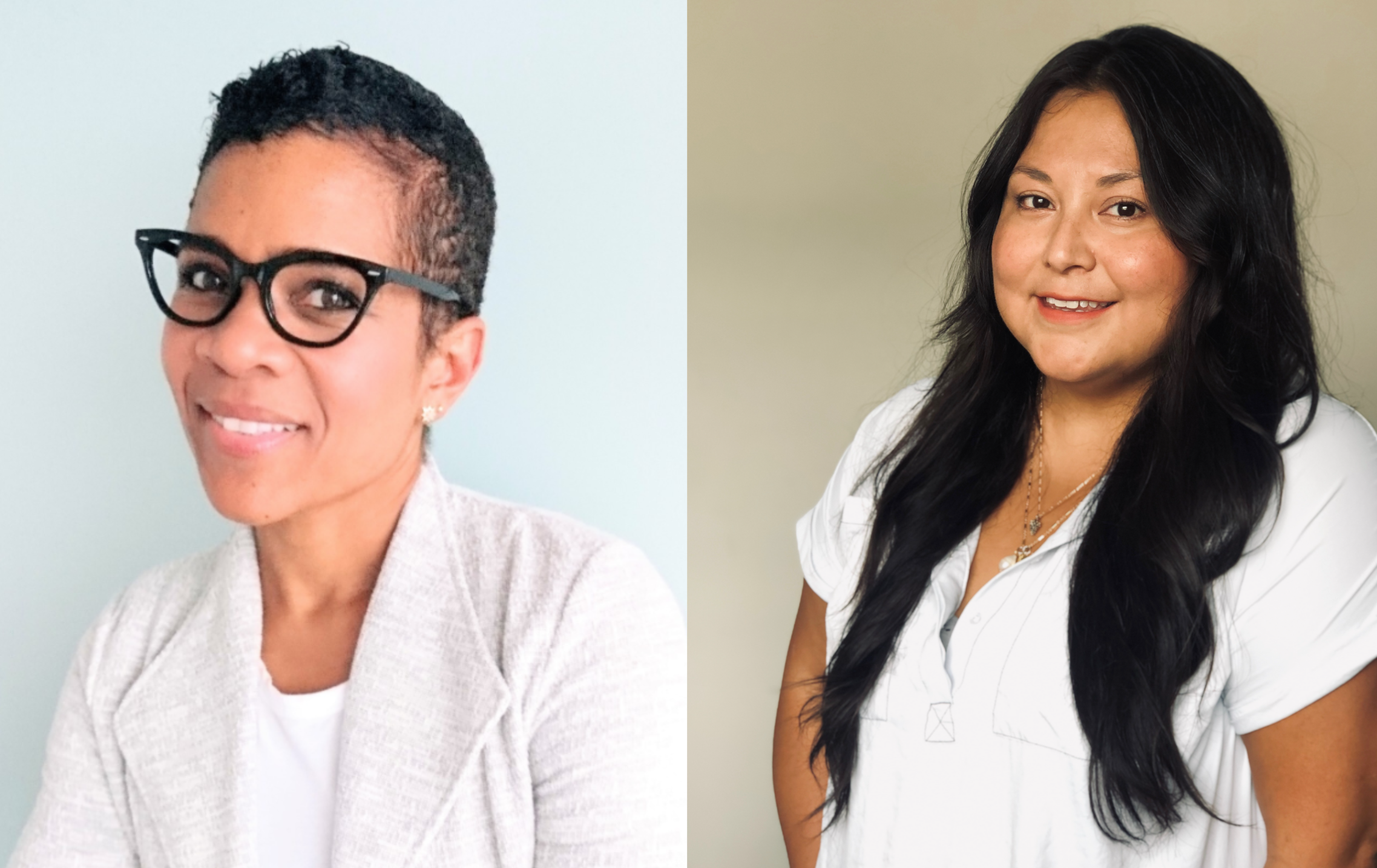 Deanna Cadette and Melanie Nepinak Hadley, who head up Global Access Programs-Canada, chat with Playback about the program's overarching strategy and their roles as conduits between WarnerMedia and the Canadian market.
Two months after WarnerMedia launched a diversity-focused talent development program in Canada, the media company has partnered with the Academy of Canadian Cinema & Television on an initiative designed to amplify the skills and stories of screenwriters.
The WarnerMedia x Canadian Academy Global Access Writers Program, which opens today (Nov. 30), is focused on experienced Canadian writers from underrepresented communities. Between eight and 12 participants – in both English and French – will be selected to take part in the roughly nine-month program, which is set to begin in June 2021. Applications close Dec. 18.
The ideal candidates are "experts in their craft but may not have had the opportunity to reach their full industry potential," said a joint statement from WarnerMedia and the Canadian Academy. To be eligible, applicants must have two "written by" credits on a TV, film, game and/or animation production, or have the equivalent professional writing experience.
In addition to helping writers hone their skills, the program is designed to give recipients exposure to WarnerMedia executives, creators and established industry professionals. Recipients will also workshop an unfinished script into a viable draft.
"This is about access, and building a foundation for creators to connect directly with WarnerMedia execs and other industry professionals, helping them level up in their careers," Deanna Cadette (pictured left), executive director of WarnerMedia's Global Access Programs-Canada, told Playback Daily.
"Talent development programs focused on inclusivity often prioritize emerging talent, however this program will spotlight working writers who have not yet been given the resources to develop their own ideas," said Canadian Academy CEO Beth Janson, adding that the Canadian Academy is excited to work with "homegrown writers whose ideas have so often been undervalued in our industry."
WarnerMedia's Canadian program, which is housed under its Global Access Programs initiative, launched in September with Cadette being named executive director and former CBC exec Melanie Nepinak Hadley (pictured right) as program director. The multi-year initiative is sponsored by WarnerMedia and administered by the Canadian Academy, in collaboration with Telefilm.
While Monday's announcement was focused on the writers program, Cadette and Hadley also discussed the overarching strategy for the launch of WarnerMedia's Global Access Programs initiative in Canada.
"Our role is to bring WarnerMedia closer to the people, the milieu, the nuances of the Canadian industry, and you can only do that by having local people on the ground," said Cadette.
"WarnerMedia wanted to set themselves apart from other foreign entities who come and work in Canada, and instead of sending someone to show up at industry events, who's ultimately based in L.A., the goal was to establish a Canadian office and team," added Hadley. The goal, she said, is to develop a pipeline of talent that can work consistently with the vast array of channels, initiatives and staff under the WarnerMedia umbrella. The pair are in the process of hiring another two personnel for the Canadian office.
Beyond the writers program, WarnerMedia said it will launch several others in the coming months and years, catering both to above- and below-the-line Canadian talent. There will be seven programs in total, including a director-focused program set to launch next September.
Elsewhere, in terms of how the participant agreement will work for the writers program, Hadley said "we are working into the agreement an element that gives us the first right of refusal. However, we're also identifying that first rights of refusal might look a bit different because this isn't a formal development deal."