Deals: WildBrain, Cineflix, eOne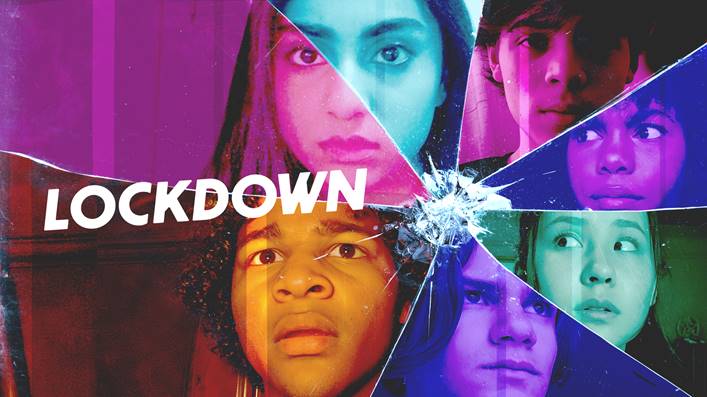 Family Channel goes back for more Lockdown, Cineflix Rights inks multiple Nordic deals and eOne pacts with Sky.
WildBrain, Sinking Ship
WildBrain-owned Family Channel has picked up a second season of Sinking Ship's confinement-focused Lockdown. New episodes of the YouTube original series will launch on Nov. 28 at 6 p.m. Created by Sinking Ship principal J.J. Johnson, the series was shot entirely via webcam and smartphone. It follows a group of bored teens who team up online to solve a mystery involving one of their neighbours.

In addition, Amazon Prime's Just Add Magic: Mystery City, which is distributed by Sinking Ship's distribution arm, was also picked up by Family Channel. The series will air at 6 p.m. on Monday, Jan. 4.
Cineflix Rights
Cineflix Rights has sold more than 450 hours of content across the Nordic region, including some content starring the Property Brothers.
Notably, the U.K.'s largest independent TV content distributor struck a deal for TV2 (Denmark), selling multiple seasons of Brother vs. Brother (season one to six, 36 x 60 minutes, Scott Brothers Entertainment for HGTV, U.S.and Canada), Property Brothers: Buying and Selling (season one to six, 104 x 60 minutes, Cineflix Productions for HGTV, U.S. and Canada) and The Property Brothers at Home (4 x 60 minutes, Scott Brothers Entertainment for HGTV, U.S.). TV2 also picked up natural history documentary special fronted by Sir David Attenborough, The Queen's Green Planet (1 x 60 minutes, ITN Productions for ITV, U.K.).
SVT (Sweden) also secured Under Thin Ice (1 x 60 minutes, Galafilm Productions in association with Mario Cyr Productions for CBC; Radio-Canada; and SWR-ARTE, Germany), which follows a Arctic expedition examining how wildlife is dealing with climate change and Takaya: Lone Wolf (1 x 60 minutes, Talesmith, Cineflix Productions, MBM TV for BBC, UK; CBC, Canada; and ARTE, France and Germany), a story about one animal's resilience and adaptation. As well, Cineflix Rights sold SVT two more series: Extreme Tribe: The Last Pygmies (3 x 60 minutes, U.K.) and seasons one and two of My Family and the Galapagos (7 x 60 minutes, U.K.), which was also sold to YLE (Finland).
The distributor signed deals for Egypt's Lost Pyramid (1 x 60 minutes, U.K./U.S.) to DR (Denmark), NENT (Sweden), and YLE (Finland); Warrior Women with Lupita Nyong'o (1 x 60 minutes, U.K.) to DR and SVT; The Far Traveller (1 x 60 minutes, Scotland/Iceland/Norway) to DR and YLE; seasons one and two of Inside Taronga Zoo (Australia/U.K./U.S.) to Viasat World. Additionally, NENT acquired Coast Guard: Mission Critical (10 x 60 minutes, U.S.) for Sweden, Denmark and Norway with Building Hitler's Supergun (1 x 60 minutes, U.K./U.S.) for Sweden.
eOne
eOne has signed a long-term agreement Comcast-owned European pay-TV giant Sky that will give Sky customers in the U.K. and Ireland access to hundreds of films from eOne's library. Among the 200 titles included in the deal are the Twilight franchise, Dallas Buyers Club and the upcoming romantic comedy Happier Season starring Kristen Stewart. In addition to the library titles, the deal also give Sky the first-run pay TV rights to new eOne feature films.

Gusto
Gusto TV has launched on Samsung TV Plus on Samsung Smart TV's across Australia.
Available on 2018 Samsung TV models and expected to launch on 2017 models next month, Samsung's service offers access to news, sport and entertainment, for instance. Gusto TV titles available to viewers in Australia include One World Kitchen and Cook Like a Chef, to name a few.
Last week, Gusto TV announced that it had signed a new global agreement with Samsung TV Plus, which would see its culinary channel roll out in the U.K. Notably, that news was an expansion of Gusto TV's 2019 deal which saw its platform accessible in the U.S. via Samsung TV Plus.