U.K.-Canada Immersive Exchange participants unveiled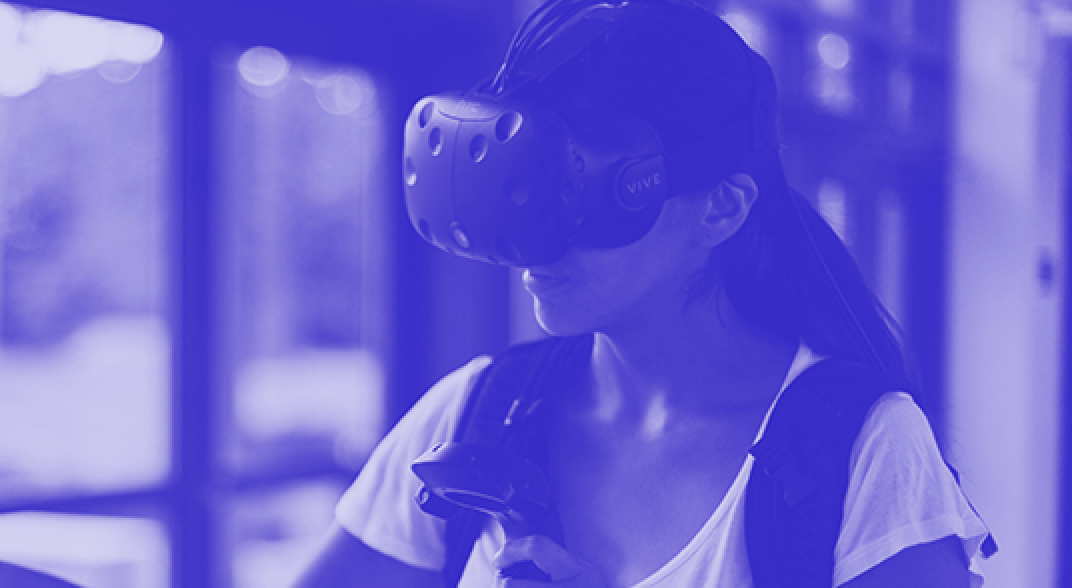 Chosen from nearly 500 applications, the talent development and coproduction program consists of 12 participants from Canada and 12 recipients from the U.K.
Twenty-four creatives have been selected for the U.K.-Canada Immersive Exchange.
Representing the inaugural edition of the talent development and co-production program aimed at supporting U.K. and Canadian immersive technology creatives and producers – all told, the cohort consists of 12 participants from Canada and 12 recipients from the U.K. Of note, participants were chosen from nearly 500 applications.
Introduced this August, the year-long program is supported by StoryFutures Academy, Arts Council England, the Canada Media Fund, the Canadian Film Centre's Media Lab and the Canada Council for the Arts, offering future leaders in immersive storytelling the chance to embrace virtual reality (VR), augmented reality (AR), mixed reality (MR) and pioneer new forms of storytelling.
Comprised of six creative leads and six creative producers from each country, creative leads are artists, filmmakers, theatre directors and visionaries who can drive the creation of a project, while creative producers are tasked with bringing their business skills and immersive production experience to the table to make projects a reality.
Canadian creative leads selected include: award-winning filmmaker, interactive director and York University professor Brenda Longfellow; filmmaker, actor, interdisciplinary artist, musician and composer Casey Koyczan; XOSECRET project curator Dustin Harvey; intermedia artist and York University assistant professor Freya Bjorg Olafson; Achimostawinan Games lead game designer and owner Meagan Byrne, who previously served as digital + interactive coordinator for imagineNATIVE; and director and visiting scholar Sandra Rodriguez.
Meanwhile, the U.K. creative leads consist of: playwright and actor Avin Shah; artist, director, inventor and researcher Dave Lynch; multidisciplinary artist, musician and Airside founder/director Fred Deakin; ZU-UK artistic director and writer/director Persis Jade Maravala; RIOT AI & Perception iO creator Karen Palmer; and Produced Moon joint artistic director for Produced Moon, Leonie Rae Gasson.
Additionally, Canadian creative producers include: Big Bad Boo founder Shabnam Rezaei; Shocap Entertainment co-founder Athomas Goldberg; E.D. FILMS co-founder Emily Paige; creative producer Erin Ray; Flipside XR co-founder/CCO Rachael Hosein; and AATOAA director and founder Vincent Morisset.
And finally, the U.K. creative producers tapped are: ScanLAB Projects co-founder Matthew Shaw; Anagram company producer Kirsty Jennings; Arcade co-founder Jon Meggitt; Squidsoup creative producer Hannah Brady; Last Conker founder Chi Thai; and Darkfield co-founder and executive director Andrea Salazar.
Notably, earlier this month, the talent development stage of the program kicked off, bringing all 24 participants together virtually to collaborate and engage in various creative and business-focused sessions. They also received a $3,400 development grant.
The latter half of the program, which starts in March 2021, will offer recipients the chance to pitch their projects for coproduction financing – with a total fund of $510,000 available between the two countries. Funding for coproductions will range from $42,500 and to a maximum of $170,000. Final projects must be delivered by November 2021.
Through a number of sessions, participants will receive mentorship from experts such Deepa Mann-Kler, Liz Rosenthal, Toby Coffey, Marc Boothe, Nick DeMartino, Myriam Achard, Audrey Pacart and Amy LaMeyer.
Image courtesy of the CFC