In brief: Bron invests in U.K.'s Turbine Studios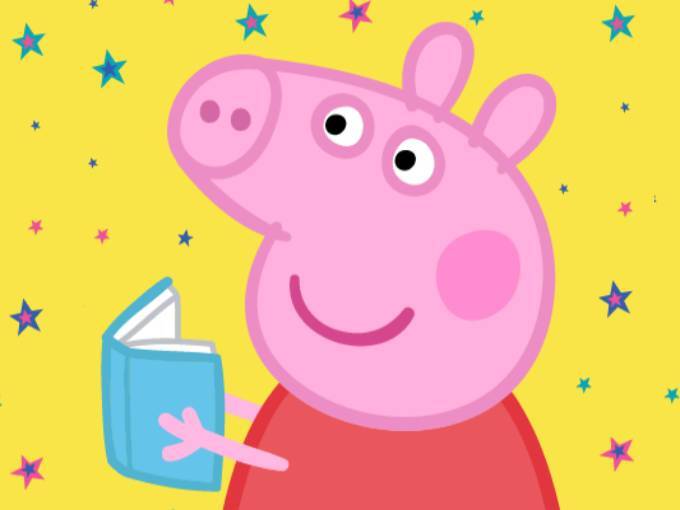 Plus, Hasbro unveils Peppa Pig audio stories, the Youth Media Alliance's new board members and the winners from the 2020 UBCP/ACTRA Awards.
Bron invests in, partners with Turbine Studios
Bron Media Corp. has struck a strategic investment and partnership with U.K.-based film and television production outfit Turbine Studios.
The producer of  BBC/Amazon anthology film series Small Axe, notably, the newly launched company led by Andrew Eaton, Tracey Scoffield, David Tanner and Justin Thomson will work closely with Bron to develop, package and produce original IP from the U.K. and Europe. As well, Turbine will serve as a strategic partner to Bron, supporting some of the company's film and TV productions across Europe, according to a press release.
"For Bron, the strategic relationship with Turbine was important for many reasons," said Bron chairman and CEO Aaron L. Gilbert in a statement. "The Turbine partners make up some of the most respected and accomplished U.K. producers in the business. The group has such a deep knowledge of the U.K. marketplace and systems, plus U.K./EU co-production structures, the U.K. production community, including crew, locations, regional financial opportunities, etc. Plus, creatively they're world class, with deep experience with script and story and experience in film and premium series television. We feel very fortunate to join forces with this powerhouse team."
Hasbro and Peppa Pig get vocal
Hasbro has launched a series of Peppa Pig audio stories on digital streaming platforms including Amazon Prime, Apple Music and Spotify. The 10 stories are inspired by some of the show's most popular episodes, with titles including "Whistling," "Nursery Rhymes" and "Pirate Treasure."
As of this week (Nov. 23), two English-language episodes will bow every two weeks, and will be available globally. This expansion into audio-first content follows Peppa Pig's first digital music album, which launched in July 2019 and has racked up 24 million streams worldwide.
Youth Media Alliance introduces new board members
The Youth Media Alliance (YMA) has unveiled the five new members joining its board of directors.
Focused on Canadian youth and improving the quality of screen-based media content created for them, all told, the organization's new members include: Big Bad Boo co-founder and CEO Shabnam Rezaei; GAPC Entertainment VP and senior producer Hoda Elatawi; Radio-Canada senior director of youth programming Nathalie Chamberland; For Heroes Only head of creative Sebastian Altmark; and TV creator, writer and actor Jadiel Dowlin, the youngest member of the alliance's board as well as the youngest member for the Writer's Guild of Canada.
Notably, two new seats were created to expand the board's diversity and for better representation. Three of these new members replace Thunderbird Entertainment's Jennifer Twiner-McCarron; PDM Entertainment's Peter Moss; and Radio-Canada's Christiane Asselin.
And the winners for the ninth annual UBCP/ACTRA Awards are…
Earlier this week, the B.C.-based performers came together virtually for the ninth annual UBCP/ACTRA Awards. A first for the awards.
The event saw John Cassini earn Best Lead, Performance Male for his role in Daughter, while Carmen Moore walked away with Best Lead Performance, Female for Rustic Oracle.
In the supporting categories both Brendan Fletcher (Night Hunter) and Jenn MacLean-Angus (Daughter) were recognized. As well, the awards saw Giles Panton pick up Best Voice Performance for animated Absolute Carnage and Best Stunt Performance go Corry Glass and Adrian Hein for The Detour's episode "The Sister."
As announced prior to the event, Catherine Lough Haggquist and Alvin Sanders were also recognized with lifetime achievement distinctions. Haggquist was presented with the Lorena Gale Woman of Distinction Award, while Sanders received the John Juliani Award of Excellence.
With files from Kidscreen