Playback's 10 to Watch: Christopher Yip
The Edmonton-born writer/director has made a splash with his writing, advocacy and work towards upcoming project Fish Boy.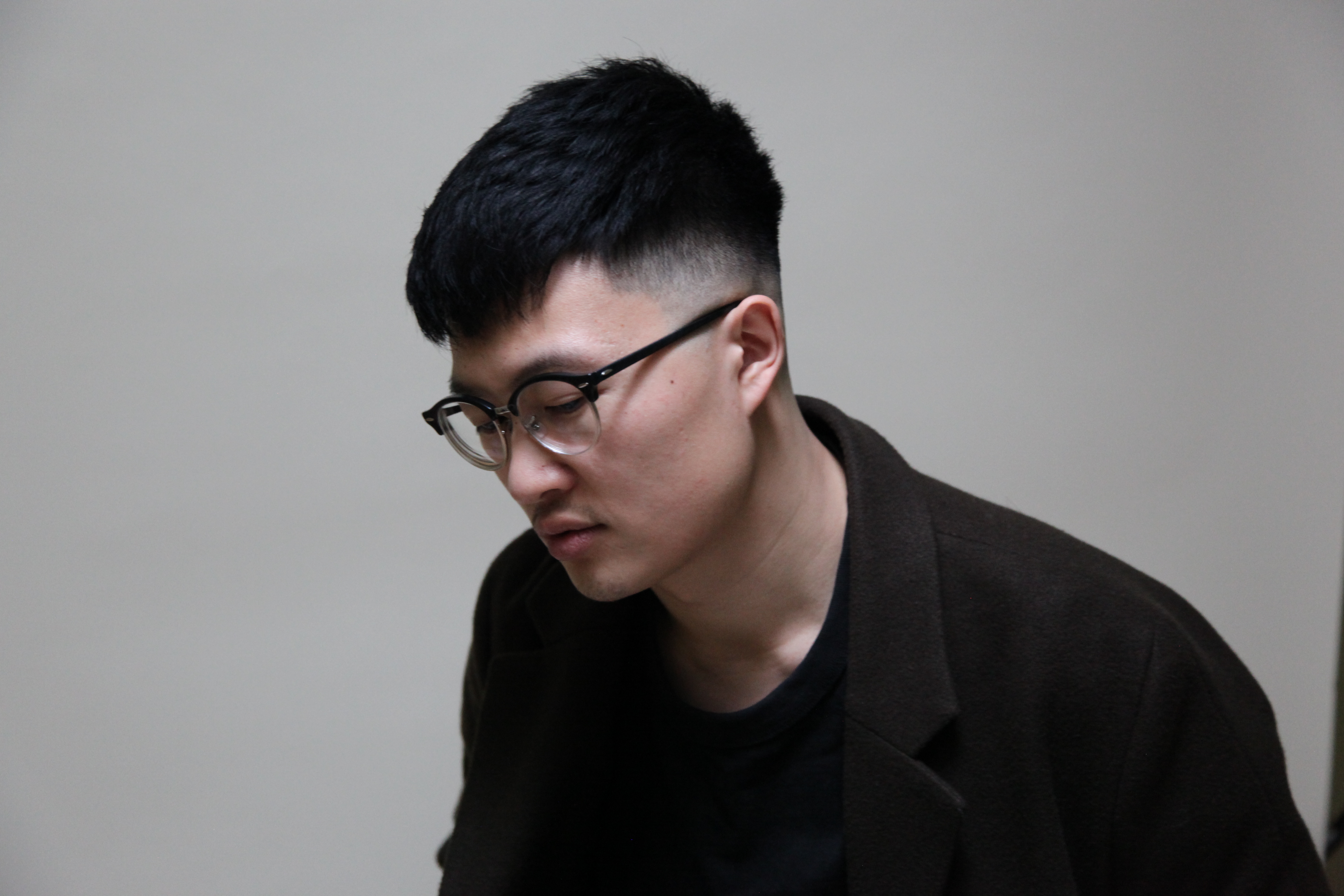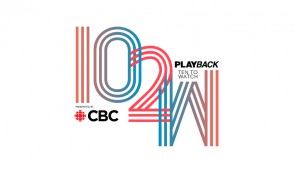 Playback is pleased to introduce the seventh of our 10 to Watch recipients, presented by CBC. This year's lineup of rising talent in Canada's film and TV scene represent a wide array of voices in writing, directing and producing. The focus is Black, Indigenous and people of colour creators, for which we received over 100 submissions. Stay tuned weekly as we reveal all these industry movers and shakers in a series of profiles and videos.
You could call Christopher Yip a community builder.
Something that, perhaps, best comes across with the Edmonton-born-and-bred writer/director's work with BIPOC TV & Film and his upcoming 13th short film: Fish Boy. It's a project the 31-year-old also hopes to turn into his debut feature.
His "most personal film to date," the coming-of-age, body-horror hybrid tracks a 15-year-old Asian-Canadian boy in a very Christian Chinese household as he goes through puberty – growing scales and gills when he develops a crush on his male Sunday school teacher.
A sort of mashup between director Barry Jenkins' Moonlight and David Cronenberg's The Fly, the Toronto-based creative tells Playback Daily that the first draft flowed out of him in 2016 when he was working as an English teacher in Morotsuka, Japan. He was asked: If you want to be a filmmaker, where is your script?
"I think that I pulled a lot of experiences from my own life in that first draft," Yip says, noting that he drew from living in a very conservative household, feeling religious guilt and shame around his sexuality, as well as his own struggles with Asian masculinity.
"It's definitely as I write more that I want to write a story for the community, and I've been able to make it more about an Asian boy that's separate from me."
A story that features a young queer Chinese-Canadian boy, magic realism and religious subcultures – nothing like Fish Boy has been done before, according to producer Kristina Wong, who is attached to the project.
"I fell in love with the premise of Fish Boy as soon as I heard it. It's bold, authentic and full of so much potential both visually and impact wise," says the former head of production for JA Productions – whose credits include serving as an associate producer Tammy's Always Dying – adding that they share a lot of similarities in terms of the films they like, connect as collaborators and that she's interested in producing projects that promote underrepresented voices.
Working together, Wong says, some of Yip's strengths include his work ethic and authenticity. For instance, he doesn't shy away from his "instinctive nature," sees the bigger picture, is always open to feedback and constantly working on Fish Boy's script "to bring it to new levels."
"It's an ambitious and unique project that needs to be done right and we wanted to do a short first to see how the market responds to it," she says, addressing the decision to take on a short film version of the story first. "It's all about track record so this proof of concept will help us convince the financiers we need to get the feature made. We've seen a number of successful indie features start off as shorts first and so part of our strategy is taking advantage of the benefits of doing a short first."
So far, they have applied to the Toronto Arts Council, Ontario Arts Council and the Canada Arts Council to support the short, which they hope to shoot in summer 2021.
Financing is half the battle, admits Wong, however, the project has already received a ton of support. "There is such a strong will to share resources and time from the BIPOC community that this film will get made regardless of funding," she says.
For instance, the film was a finalist for the Toronto Reel Asian International Film Festival's annual So You Think You Can Pitch? competition in 2019, has received feedback from a number of industry professionals, was tapped for ACTRA Toronto's Working the Scene in Colour workshop and saw Yip chosen for the Reelworld Film Festival's 2020 Emerging 20 Program. The latter of which has paired him with mentor Tom Hastings, director, original programming, drama at Bell Media to further develop the feature.
"He is only at the beginning of his career and he's already made quite the impact with his activism and writing. I look forward to seeing him thrive as a writer and director – telling stories from our community with such earnestness, comforting those who feel out of place and championing the BIPOC community, which he already does so well. He's constantly pushing boundaries and is a leader when it comes to working towards a cinema where Asian characters are seen as equals in all genres," says Wong.
Although his time in Toronto has seen Yip's career swiftly accelerate, the creative's path has never been easy. It's been a journey that's seen him struggle to find himself as well as fight to tell the stories that matter to him.
Passionate about writing and film from a young age, early on, Yip, the child of immigrants from Hong Kong, never really considered pursuing a career in the industry.
"I never knew that working in film was a tangible job," he says, touching on the topic, citing Edmonton's distance from the film industry as well as how his family didn't know anyone in the business or see anyone like themselves in the industry.
Writing, on the contrary, was the only thing he says he was always sure of.
"When it came to choosing whatever to major in in university, I tried really hard to do the 'good immigrant kid thing' and look at biology, or doctor or lawyer, but it just never clicked," Yip says.
He ended up completing a Bachelor of Arts in English at the University of Alberta and went on to study journalism at the University of Regina, graduating in 2012. Notably, throughout his educational experiences, he remembers encountering pushback from professors and classmates because of his interest in focusing on non-white stories.
Notably, a truly formative experience for him was seeing Chinese-Canadian filmmaker Yung Chang's documentary Up the Yangtze. "I really looked up to him. I didn't know anything about the industry, but I knew that I could film stuff and I knew that I wanted to tell stories, so I really leaned into documentary as I studied at the University of Regina," Yip says.
As well, it was his work in the documentary space that helped his career early on. For instance, his very first documentary short Her Father's Land, which focuses on the story of the co-founder of the Idle No More movement – the grassroots movement for indigenous sovereignty, indigenous rights and respect for the treaties – won the Best of Saskatchewan Ruth Shaw Award from the Yorkton Film Festival.
Touching on his decision to focus on documentary early on instead of scripted projects, Yip says: "For me it was always about telling a story well and it's hard because when you don't have the support and the community of other people who may be thinking the same thing, like Toronto Reel Asian International Film Festival or BIPOC TV & Film, this diverse community in the industry and in a place like Toronto – then you kind of feel like you're the only one and why even try?"
Looking for a place where he could belong, Yip got out of his Christian bubble in 2014, moving to Japan, where he lived for three years. It was during his time there that he saw Moonlight. "I'd always loved film, but I never believed the stories I wanted to tell would have an audience. Then I saw Moonlight, and seeing a non-white character wrestling with his masculinity shook me to my core. After seeing Moonlight, I thought, 'I have to at least try.'" he says.
Moving to Toronto to study Advanced Television and Film at Sheridan College, it was last year that Yip hit another two milestones: graduating and attending his first BIPOC TV & Film meeting.
"It was so exciting for me to meet other people who were like 'we understand the day-to-day struggles' and 'we understand what it's like to work in a white industry' and just basically always have your stories [and] decisions questioned because of your race," he says.
Of note, Yip seems to light up when it comes to talking about his events architect role with the grassroots organization advocating for Black, Indigenous and people of colour in the Canadian film and TV industry, praising a number of leaders and members a part of the collective.
BIPOC TV & Film founder and chair Nathalie Younglai also contends that Yip's trajectory has skyrocketed since he officially joined as an events architect this past summer.
"He's supportive of the community, organized and leads with grace and thoughtfulness," Younglai says, adding that Yip is very collaborative and that he and fellow events architect Joan Digba "immediately became a super team." Together, they have hit the ground running, pulling off Mentorship Mondays, one of BIPOC TV & Film's most massive initiatives this summer.
"Chris helped wrangle, sort, schedule and coordinate over 90 industry pros to meet with over 300 BIPOC creatives all on Zoom. It was a huge feat and Christopher was steadfast and a rock throughout the process," she says.
As well, Younglai credits Yip with helping spearhead many of BIPOC TV & Film's events, coordinating volunteers and with building a vibrant fan-base for its Trickster watch parties, which featured visits from members of the CBC drama's cast.
"Chris takes an idea and runs with it, making it even better than you can imagine," she says.
Looking forward, Yip says he is also the co-lead on the organization's T-shirt fundraiser, Asians for Black Mental Health Matters.
An initiative which sees funds go towards supporting two Black female therapists who provide low-cost health and wellness workshops as well as the therapy for Black and Indigenous individuals through Black Mental Health Matters (BMHM). As Asian members of the film community, he and others wanted to show solidarity with Black community members after the call for racial justice this summer, he says.
And in terms of his career – since Yip graduated from Sheridan, he's landed gig after gig.
He's interned for Toronto-based film prodco Scythia Films; served as a production assistant for season two of Canadian webseries Running with Violet and The New York Times' TV series The Weekly; and had the opportunity to work on APTN docuseries Friday Night Thunder from Big Soul Productions via the the CMPA's Diversity Mentorship Program.
And this year alone, he's been a production assistant on season two of CBC sketch show TallBoyz and a Hulu/FX series.
Additionally, he has successfully landed in three writer's rooms.
Season two of Blynk and Aazoo, season three of 16 Hudson – both of which he secured after completing BIPOC TV & Film's Children's TV Writing Bootcamp – and now, this week, a series focused on eSports. A position he says he's grateful to take on because it specifically utilizes his experience as an Asian male.
"I hope he's writing a recommendation letter for the next wave of talent for Playback's 10 to Watch," previous Playback 10 to Watch recipient and current BIPOC TV & Film advisor and Directors Guild of Canada national president Warren P. Sonoda tells Playback Daily, noting that film is an apprenticeship art.
"There is a great need for stories that have empathy right now and I think Fish Boy is going to do that. I think whenever people see themselves within the narrative, whether it's a story, a novel or in a documentary or TV series, it gives them hope that they're not alone. Every time I talk to him, he talks about how young Asian boys coming to terms with their sexuality right now, like what great well of narrative history do you have for that? It's not deep… That's where I see him five years from now. Adding to that conversation because he has really insightful and important things to say."
For Yip, he says he hopes his work is always part of the social dialogue and challenging the status quo.
Looking forward, he says his big dream would be to direct the first sci-fi epic starring Asian people. And he has the first draft already done with Mars, a space opera following generations of immigrants leaving Earth for space. "I'm excited about it because it's a sci-fi story where Asian people aren't just the decoration; they're the stars," he says.
As well, there's package-ready kids show Earth Cooking with Bee Bo Bum – a live-action 12 episode by 11-minute cooking show for ages three to six starring a diverse cast of kids who learn to level up their food literacy with the help of a wacky alien chef.
Further, referencing multi-talented creative Donald Glover, he says: "I'd like to say it's similar for a lot of BIPOC artists, I don't just have to write a lot of coming-of-age body horror drama. I have a lot of stories to tell and one of them happens to be an eclectic strange kids cooking show."
And speaking about where he'd like to see himself, the writer/director says being on set for the feature film version of Fish Boy in the next few years would be a surreal experience.
"That would mean so much especially because this film is about bridging a gap, especially between younger and older generations because there's a lot of homophobia in our community that nobody is really talking about. That's why Moonlight was such an inspiration, because it was taking these discussions in the community and just putting it out there. And it changed things. It actually made good change," he says.
"That's what I hope Fish Boy can be for our community. Not only that, I think that especially now for a wider audience, with the rise of anti-Asian hate crimes because of this 'Chinese virus' and because of COVID-19, seeing a story that humanizes an Asian boy and Asian people is more important than ever before. And I truly believe that."