Brightlight, Pier 21 developing Middleditch, Ker comedy series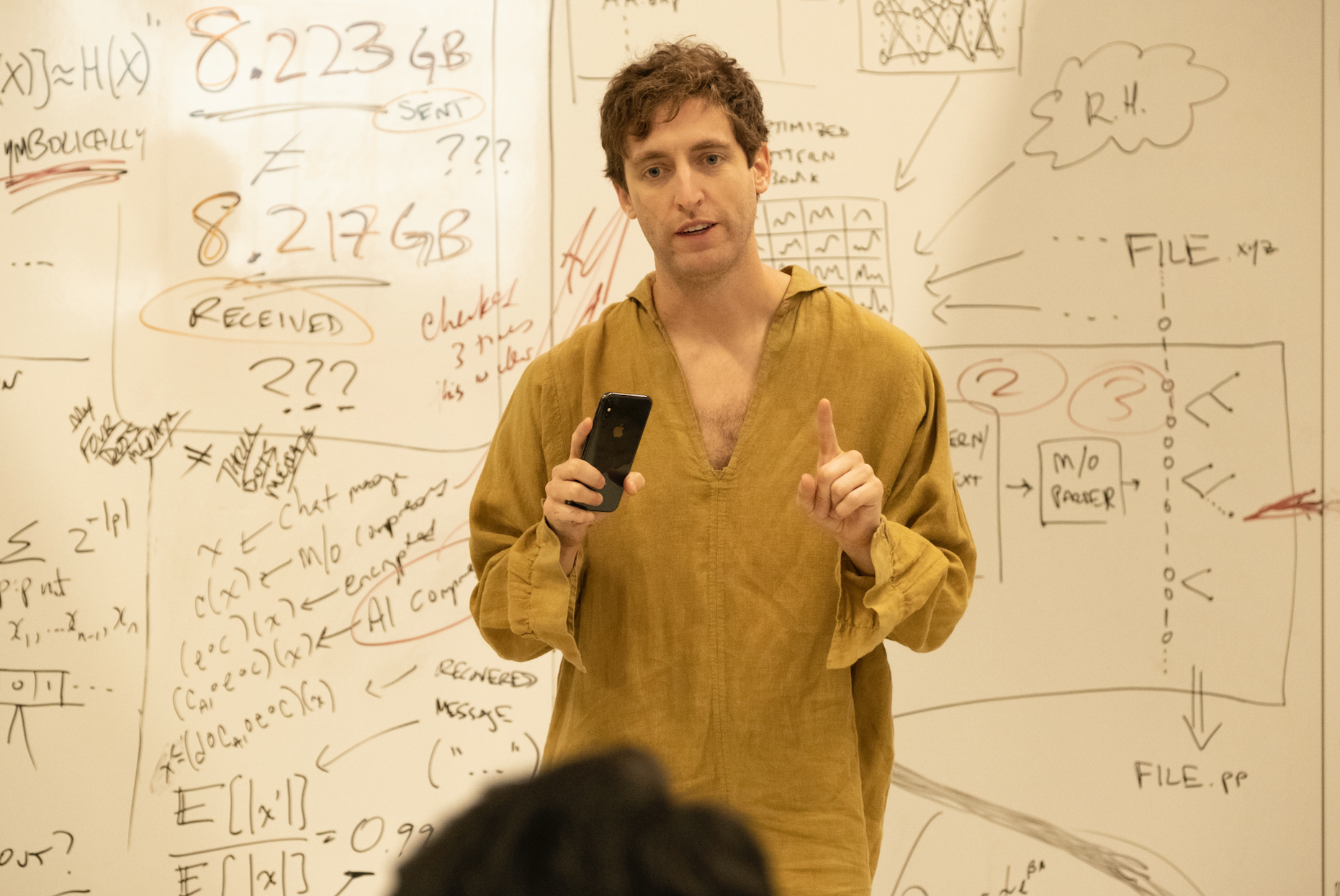 The project written and created by the duo represents the first time Brightlight Pictures and Pier 21 Films have partnered.
Vancouver's Brightlight Pictures and Toronto's Pier 21 Films have teamed up to develop comedy series Fort Puleyne.
Written and created by Canadian comedian/actor/writer Thomas Middleditch (Silicon Valley, pictured) and British comedian/actor/writer Humphrey Ker (Mythic Quest: Raven's Banquet), the historical comedy is in development with Bell Media and writer Evany Rosen from Crave original series New Eden. 
Fort Puleyne follows a foppishly optimistic young officer as he leaves behind the life he knows to lead the most misfit militia that ever served in the British Army during the War of 1812.
Executive producers include Brightlight Pictures president Shawn Williamson and director of development Jameson Parker.
Notably, Parker told Playback Daily that the series represents the first time Brightlight Pictures and Pier 21 Films have partnered together, that Middleditch and Ker will not star in the show and that the series is specifically attached to Bell Media's Crave.
"Thomas and Humphrey have created something really special with Fort Puleyne," said Williamson in a statement. "We have been incredibly excited about this project since we first read the script and we're looking forward to working with the Bell Media team on its development."
Earlier this month, it was revealed that Pier 21 Films was involved in Late Bloomer (working title) – a half-hour comedy series inspired by the life of Canadian comic and YouTube personality Jasmeet Singh Raina (aka Jus Reign). In development with CBC, the prodco is attached alongside Raina's Reign Productions. Notably, the project also sees legendary comedian Russell Peters on board as an executive producer.
Photo courtesy of Bell Media