CMF @ 10: Evolving in a time of crisis, pt. 2
The organization is not sitting still, innovating constantly. And with the industry at what Valerie Creighton characterizes as a turning point, there is rare opportunity on the horizon. "If we get this right, Canada will hold its place with the best in the world," she says.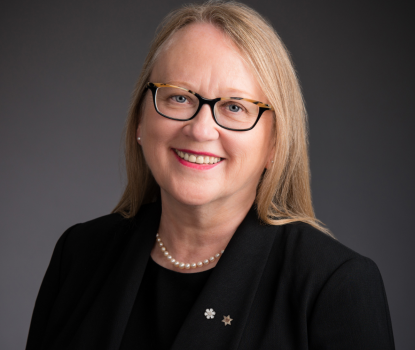 To mark the 10-year anniversary of the Canada Media Fund, Playback is rolling out a week-long series of stories taking a deep dive into the organization's impact since its launch in 2010. Check back throughout the week for long-form features, video interviews with key execs, insight from producers on how they've grown their businesses with the CMF's support, and more. To kick things off, we're examining how the CMF is evolving in a time of crisis. Below is the second part in a two-part story. Read part one here. 
CMF has shown signs of dealing more directly with producers, as in a recently announced $3-million pilot program that awards up to $100,000 to producers for development with no broadcaster attached. Eligible producers must have had CMF-funded projects in the past five years and get only as much cash as they have raised elsewhere.
Producer Jennifer Holness – who along with her husband, director Sudz Sutherland, operates Hungry Eyes Media (Shoot the Messenger, Guns) – believes CMF could do more for Black, Indigenous and people of colour creators.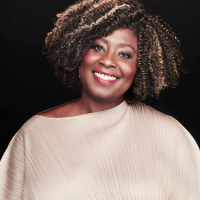 "CMF should have led the charge around ensuring more diverse projects were being funded through the broadcasters," says Holness (pictured right), chair of the newly formed Black Screen Office (BSO). "This is government money. We all pay taxes. We're all citizens. It's meant to be for all of us. But I believe the CMF is sincere in its expressed commitment to change and will get it done."
The CMF has given the BSO $100,000 towards its sector development initiative.
Fundamental change, it seems, must come from above, and it appears it might be, as indicated by the federal government's recently tabled amendments to the Broadcasting Act that would require broadcasters to better reflect gender equality, LGBTQ+ and racialized communities, persons with disabilities, and Indigenous Peoples.
Another proposed change that would lift all boats is bringing OTT players such as Netflix and Disney+ under the Broadcasting Act, which would one way or another regulate their contribution to Canadian content. The government estimates this could flow $830 million into Cancon production by 2023. Exactly how, however, remains to be seen.
Currently, the CMF budget is derived from BDUs contributing 4%-5% of revenues (amounting to $190 million in last fiscal), with most of the rest coming from government. As BDU revenues have slightly declined, the government has increased its contribution to compensate. Going forward it's possible the streaming services will have to pay into the CMF, which Creighton would welcome.
"We feel we can demonstrate experience and the trust and transparency we've built [to distribute that funding]," she says. "We've worked hard to consult widely and deeply and built a program that supports the industry and that's the task ahead with this change that's coming."
CMF has allocated more than $43 million for 2020-21 to its IDM Experimental Stream. Last year one of the recipients was Winnipeg-based Flipside XR, which received $900,000 to produce an interactive app for viewing AR/VR animated shows.
IDM project categories include both Innovation and Commercial Projects, and while Flipside XR was awarded money in the former, CEO Lesley Klassen says his company got the go-ahead after making a strong case for its app's sales potential.
"In the longer term, we believe the business opportunity in this particular part of our company is the big one," he says. "We have our entire team working on this project and the CMF support is significant."
He adds that CMF's seal of approval has been valuable as Flipside XR has pursued venture capital and other funding sources. "It means we're doing something right," he says. "There's naturally some gatekeeping and we've leveraged all our partners' names to get to the level where we're taken seriously."
CMF is betting on Flipside's app being a future success story. And while CMF can't celebrate its 10th anniversary perhaps as it would have liked, it can reflect on enabling the production of more than 13,000 TV shows and digital media experiences over a decade, many of which have been embraced by audiences at home and worldwide. It says that amounts to $13 billion it has triggered in production activity.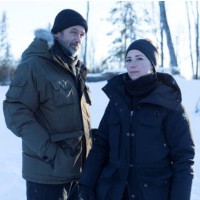 Some of the hits the organization points to include Bell Media drama Cardinal (Sienna Films/eOne), which has sold throughout Europe; District 31 (Aetios Productions), the daily Radio-Canada police drama that broadcasts in France and Belgium; multiplayer horror game Dead by Daylight (Behaviour Interactive), which has generated more than $330 million in revenue; and family-friendly game My Singing Monsters (Big Blue Bubble), which claims 70 million players.
CMF has gone beyond funding content to proudly promoting it. Along with partners including Telefilm and NFB, it showcases a library of Canadian TV and film on the Encore+ digital channel, which has garnered more than 30 million views, more than half of which are from out of country.
The organization is not sitting still, innovating constantly. And with the industry at what Creighton characterizes as a turning point, there is rare opportunity on the horizon.
"If we get this right, Canada will hold its place with the best in the world," she says. "It's time for change, but the question is, 'What is that change?' I'm excited about the future. We have to work with all parts of the system: broadcasters, distributors, creators, producers. It's going to take everybody to get this done and I look forward to the work over the next couple of years."