CMF @ 10: Evolving in a time of crisis
The Canada Media Fund is not letting the pandemic slow efforts to better serve the industry as a whole.
To commemorate the 10-year anniversary of the Canada Media Fund, Playback is rolling out a week-long series of stories taking a deep dive into the organization's impact since its launch in 2010. Check back throughout the week for long-form features, video interviews with key execs, insight from producers on how they've grown their businesses with the CMF's support, and more. To kick things off, we're examining how the CMF is evolving in a time of crisis. Below is the first in a two-part story. The second part will run in Playback tomorrow.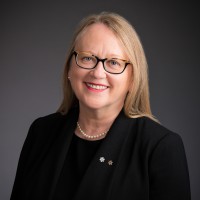 During this pandemic-plagued year the Canada Media Fund has played an even more crucial role in the TV and interactive digital media industries, helping production companies keep lights on and cameras rolling.
President and CEO Valerie Creighton (pictured right) insists the CMF has never been busier in its 10 years. In addition to managing its $353 million annual funding program for TV and IDM production, the organization was tasked by the Department of Canadian Heritage to distribute $117 million of its COVID-19 Emergency Support Fund.
"It's been all hands on deck all the time – an all-consuming eight months since March," says Creighton, who started with the organization in 2006 as president of the Canadian Television Fund, four years ahead of its merger with the Canada New Media Fund to form the CMF. Telefilm Canada was charged with administering the CMF's programs.
The emergency funds – which could complement other government relief assistance companies received – were aimed at aiding prodcos and industry organizations in safeguarding jobs and supporting freelance employees. Initially, funding was made available to companies that had received CMF support in the previous three years, leaving some ineligible.
The Heritage money came in blocks of $89 million and $28 million, the second phase including film and TV companies that had produced in the past three years outside of CMF involvement. Emergency payouts have ranged from $5,000 to $1.2 million, with around half under $60,000. But even with the second phase, the funding will not reach all who might need it.
"It's horrible to say no," Creighton says. "It's nearly impossible to figure out a system that's fair to everybody. It doesn't cover the gamut but it does help a huge percentage of the industry."
In terms of its regular 2020-21 funding, the CMF is doling out $284 million ($189 million for English production and $95 million for French) for convergent projects, meaning those attached to a TV broadcaster that will also live on at least one digital media or on-demand platform.
Creighton recalls that when CMF launched, this digital component, which it at the time encouraged to be rich, value-added content, "was a like a bombshell for the industry. That was a pretty big and bold step and there was a ton of resistance to it." Of course, today multi-platform content and digital tools to promote it are business as usual, and show the CMF was thinking ahead of many in the business.
Convergent funds are mostly assigned to broadcasters through performance envelopes, the size of which is determined by each broadcaster's Cancon audience success relative to other broadcasters in the same categories of language and genre, which include drama, children's and youth, documentary, and variety and performing arts. Broadcasters decide what productions to greenlight – they must be at least 8/10 Canadian depending on genre as per CAVCO – and the CMF pays the producers directly.
CBC is the biggest beneficiary of the envelope allocation with $59 million earmarked for 2020-21, followed by Corus Entertainment with $34 million and Bell Media with $23 million. On the French side, Radio-Canada gets $28 million, followed by TVA with $22 million and Bell with $10 million. The overall French allocation is half that of the English.
Without CMF financing, CBC would have been able to produce only half of what it has in the last decade, says Lisa Clarkson, the pubcaster's executive director, business and rights and content optimization.
"Those funds are a lifeline for CBC and the independent productions we support," says Clarkson, who has been part of CMF's industry advisory group from the start. "There's not enough money coming from foreign services for Canadian-focused content, so CMF funds are critical in filling that gap."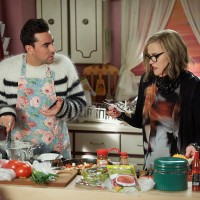 For productions that can travel, CMF support allows them to have the kind of budgets necessary to compete internationally. Clarkson points to Schitt's Creek, which has sold to Netflix and broadcasters around the world and won a record-setting nine Emmy Awards for its sixth and final season.
She also applauds CMF as a strong communicator and catalyst for industry collaboration. "It has been excellent about consulting with the industry on issues around or changes to its guidelines and rules, which is essential because those changes can lead to destabilization," she says. "Advance notice and the opportunity to comment is an important aspect of how CMF has negotiated change."
After such consultation, CMF relaxed rules in this cycle to take the pandemic into account. Whereas broadcasters traditionally must have committed 75% of their envelopes by October, this year the obligation was lowered to 50%.
"We've been trying to be nimble and transparent and respond to everything that hits the industry as it comes through to us, and then do the very best job we can to support the industry as much as possible," Creighton says.
CMF is also responding to societal shifts, which in 2020 have been seismic. Following the death of George Floyd in police custody and the widespread protests that ensued, the agency met with a 19-member Black industry leaders group to map out a plan to combat systemic racism in the industry.
It announced $13 million of its emergency funds would be directed to underrepresented groups, $4 million of which went specifically to companies led by Black people and people of colour. The latter amount has been topped up with an additional $4 million. CMF also committed to hiring more BIPOC individuals, and in September announced the appointment of three staff who will work on supporting these underrepresented communities.
Despite having its hands more than full helping the industry navigate the current crisis, CMF continues to push forward with other progressive initiatives, including requiring that broadcasters direct at least 50% of their allocation to projects with 40% of key roles held by women. The 50% stipulation is a bump from an earlier 35% target.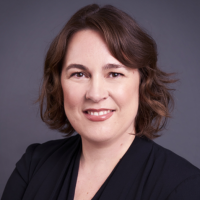 "Moments of crisis and change – a change to how our content is consumed and with the whole regulatory system [under review] – provide an opportunity to step in with important initiatives," says Kelly Wilhelm (pictured right), CMF's chief strategy officer. "It would be wrong to back down from those commitments. In fact, we're accelerating work around inclusion and diversity. One positive of the COVID-19 situation is that it shines a light on where change is possible."
CMF was instrumental in the creation of the Indigenous Screen Office (ISO), commissioning a study to help devise a strategy for best supporting the Indigenous audiovisual and digital media sectors. The ISO launched in 2018 with CMF a part of the founding financial group.
Of CMF's 2020-21 budget, nearly $9 million is directed at Indigenous projects. Last April, the ISO issued a review of the CMF's Indigenous Program, calling for the development of a funding stream that supports language-based productions without broadcaster commitments. The rationale behind that is clear, as broadcasters have not commissioned BIPOC projects in large numbers.
But there have been positive steps, particularly the high profile achieved by CBC supernatural drama series Trickster, centering on an Indigenous teen and directed by Indigenous co-creator Michelle Latimer, who also functioned as showrunner and executive producer. The series was picked up in the U.S. by The CW.
"There are a lot of policy questions up in the air about what we need to do to encourage the most interesting, creative and risk-taking stories to get out into the world," Creighton says. "One way to do that is making sure the programs we have in the future reflect all aspects of Canadian society."